Some promising Russian means of fighting unmanned aerial vehicles
As the Vector Scientific Research Institute JSC (part of the Vega Concern of the Ruselectronika Holding) reports in its press release, the enterprise took part in the VII All-Russian Scientific and Practical Conference Russian Technologies of Anti-Terrorism Protection, Security and Defense, which is held in Kaluga potentially dangerous objects. "
At the venue of the event, the Scientific Research Institute "Vector" presents the key developments of the enterprise in the field of monitoring the environment of critical objects in order to identify unauthorized UAVs and counteract them - passive coherent location complex (PCL), Cheremukha control channel detection module and small UAV radio-electronic suppression module " Sickle".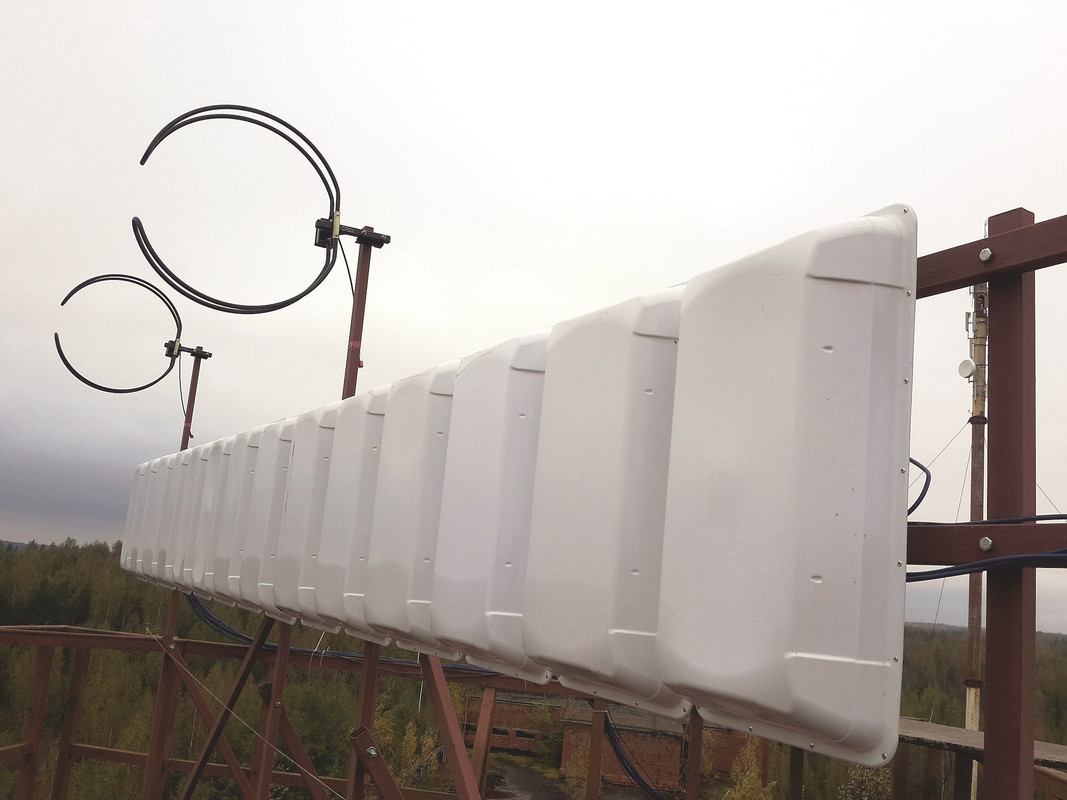 Passive coherent location complex (PCL) (c) JSC Research Institute "Vector"
PKL provides the location and tracking of UAVs in a guarded zone, and also controls the drone's movement path when it is suppressed. At the same time, the product uses third-party sources of radio signals to illuminate the targets and is a passive system that does not emit unmasking signals.
The "Bird cherry" module provides the ability to detect, direction finding and positioning both the drone itself and its control panel, while having the ability to simultaneously operate on several UAVs.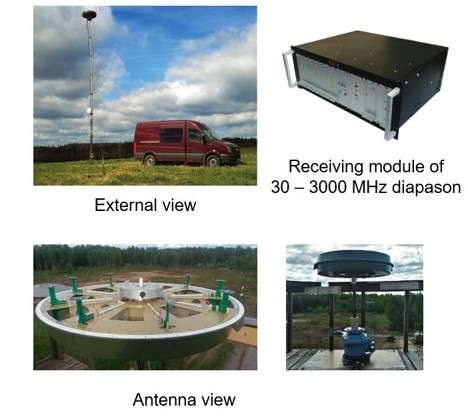 Module "Bird cherry" (c) JSC Research Institute "Vector"
   The "Sickle" electronic suppression module provides suppression of small UAVs in the angle sector ± 45º and at a distance of up to 20 km, providing continuous frequency overlap in the range from 400 to 6200 MG currently used for UAV control, as well as all frequencies of global navigation satellite systems. The module creates interference, aimed in frequency and direction, upon command from detection and radio monitoring equipment. The counteraction system can include an arbitrary number of suppression modules, thereby solving the tasks of protecting against UAV flying from several directions at the same time, and protecting extended and area objects.
Radio-electronic suppression module "Sickle" (c) JSC Research Institute "Vector"
   "All the described modules can be combined into a single complex that solves the problem of protection against UAVs. A specific solution - the choice of modification, the determination of the required number of modules, their distribution over the territory of the protected facility, the allocation of each module of its area of ​​responsibility - is carried out at the stage of project development according to customer requirements, taking into account the configuration of the facility and the threat model. At the same time, the undoubted advantages of our system are the ability to ensure stealth of use, detection of stealth objects, the absence of interference with other radio engineering devices, and the need to obtain permission to use radio frequency channels, "said Sergey Skorykh, Director General of Research Institute Vektor.
https://bmpd.livejournal.com/3820848.html