New World Cup Emblem launched in Moscow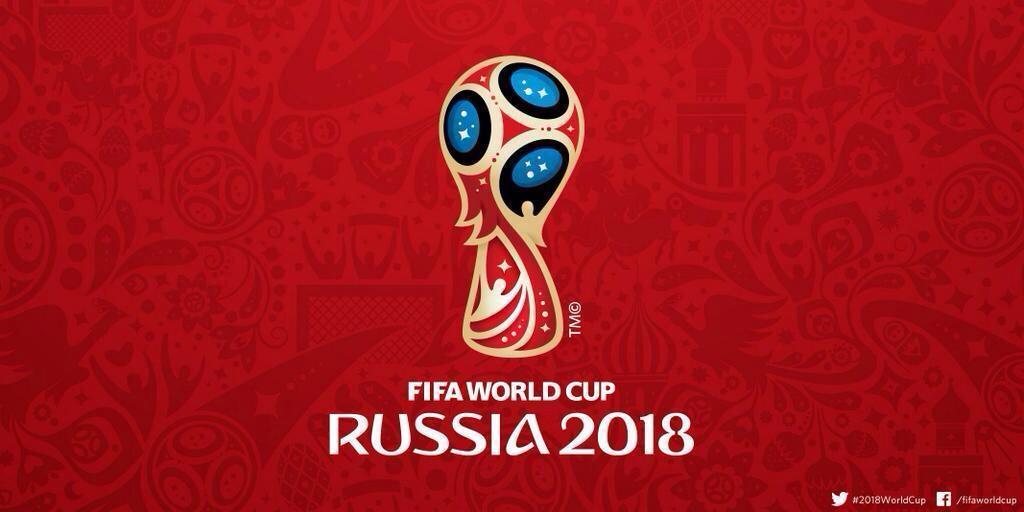 The first major milestone en route to the 2018 FIFA World Cup Russia
was passed on Tuesday evening when the tournament's Official Emblem was unveiled in Moscow.
The 'Urgant Night Show', which was specially renamed as 'Late Night Mundial', provided the stage for the launch of the visual identity of football's flagship event, which will be held in 11 Russian cities in June and July 2018.
Spectacular launch
The evening television show was dedicated to the topic of football for the special occasion. The studio, which was converted into a stadium, and the band 'Fruits', dressed in the shirts of the eight World Cup winning nations to date, formed a worthy backdrop to proceedings. Presenter Ivan Urgant was joined by FIFA President Blatter, Chairman of the Local Organising Committee Vitaly Mutko and the captain of Italy's 2006 World Cup winning side Fabio Cannavaro.
In a light-hearted conversation, the FIFA President told of his experiences in football: "I've witnessed ten World Cups. The first one I experienced first-hand was the 1954 World Cup in my homeland Switzerland." President Blatter went on to say that he is already looking forward to the next tournament in four years: "The launch of the Emblem is a wonderful event to kick things off and I'm certain that the World Cup will be a success here in four years." Mutko also spoke of his experiences, telling of cheering on the great Lev Yashin and the Russian national team in 1966, watching on television with his whole family as the side reached the semi-finals in England.
Cannavaro was asked to name the three best players of all time, and the amicable Italian replied with a wink: "Cannavaro at number one, of course, then Diego Maradona and Messi."
Unveiling in space
In another segment of the show the task of the judging panel that had selected the Emblem was explained, and there was also a look back at the Emblems of previous tournaments.
When the eagerly-awaited moment of unveiling arrived it was done in spectacular style. Three astronauts at the Russian space station revealed the hotly-anticipated new World Cup Emblem from their space capsule and subsequently the visual icon for the 2018 World Cup in Russia was brought into the television studio to rapturous applause. The launch was simultaneously complemented by a huge light projection on the historic Bolshoi Theatre in Moscow.
There are still three years and eight months until the 2018 World Cup kicks off, but thanks to the new Emblem, the euphoria in Russia now has a profile.
Last edited by George1 on Fri Jul 27, 2018 3:01 am; edited 3 times in total