This could get interesting
 The UK may have some questions to answer from Poland.
Russian Market
@runews
·
4h
·
RADIATION DUST REACHES POLAND  
Radiation measuring devices installed in Poland showed a seven-fold jump in the level of bismuth.
Bismuth is a decay product of depleted uranium.
The winds are currently blowing northwest to Germany.
Poland yes, maybe not Germany. This is a live link (not forecast) to current winds etc https://earth.nullschool.net/#current/wind/surface/level/overlay=precip_3hr/orthographic=-356.78,57.67,2339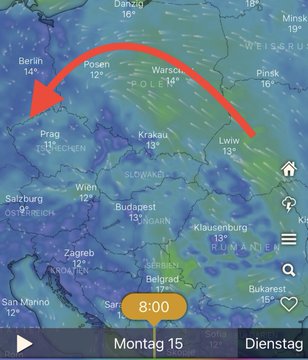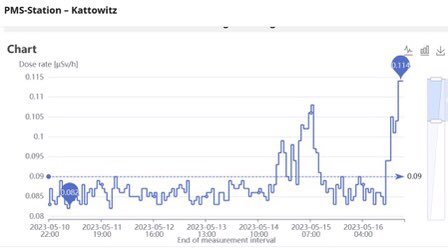 Meanwhile, some comments on the radiation level from a couple of days ago. Echos what was written here
CatEmporor
@CatEmporor
·
May 15
The gamma in #Khmelnytskyi  start to drop now but it is still elevated. The drop can be because of the wind is now blowing towards west of ukraine and into Poland.
Martin Plodek
@MartinPlodek
·
May 15
Depleted Uranium is Alfa emitter. It doesn't produce Gama radiation.
O. E. Bobrovskyy
@Old_OB
·
May 15
This is nanoSv. It's a tiny spike that occurs daily in a sunny weather. Even in Crimea radiation is higher right now.
Last edited by JohninMK on Wed May 17, 2023 12:04 pm; edited 2 times in total