+11
Krepost
mnztr
hoom
lancelot
wilhelm
Lennox
limb
Rodion_Romanovic
GarryB
PapaDragon
Podlodka77
15 posters
Project 22350: Admiral Sergei Gorshkov #3

Krepost






Posts

: 475


Points

: 475


Join date

: 2021-12-08

George1, Big_Gazza, Hole, Broski, Belisarius and Podlodka77 like this post

Podlodka77






Posts

: 728


Points

: 732


Join date

: 2022-01-06


Location

: Z

TASS; Jun 1, 09:54 (Updated 09:54)
In 2022, the carrier of hypersonic weapons, the frigate "Admiral Golovko" will go to Northern fleet.

The frigate will become the first full-time carrier of sea-based hypersonic weapons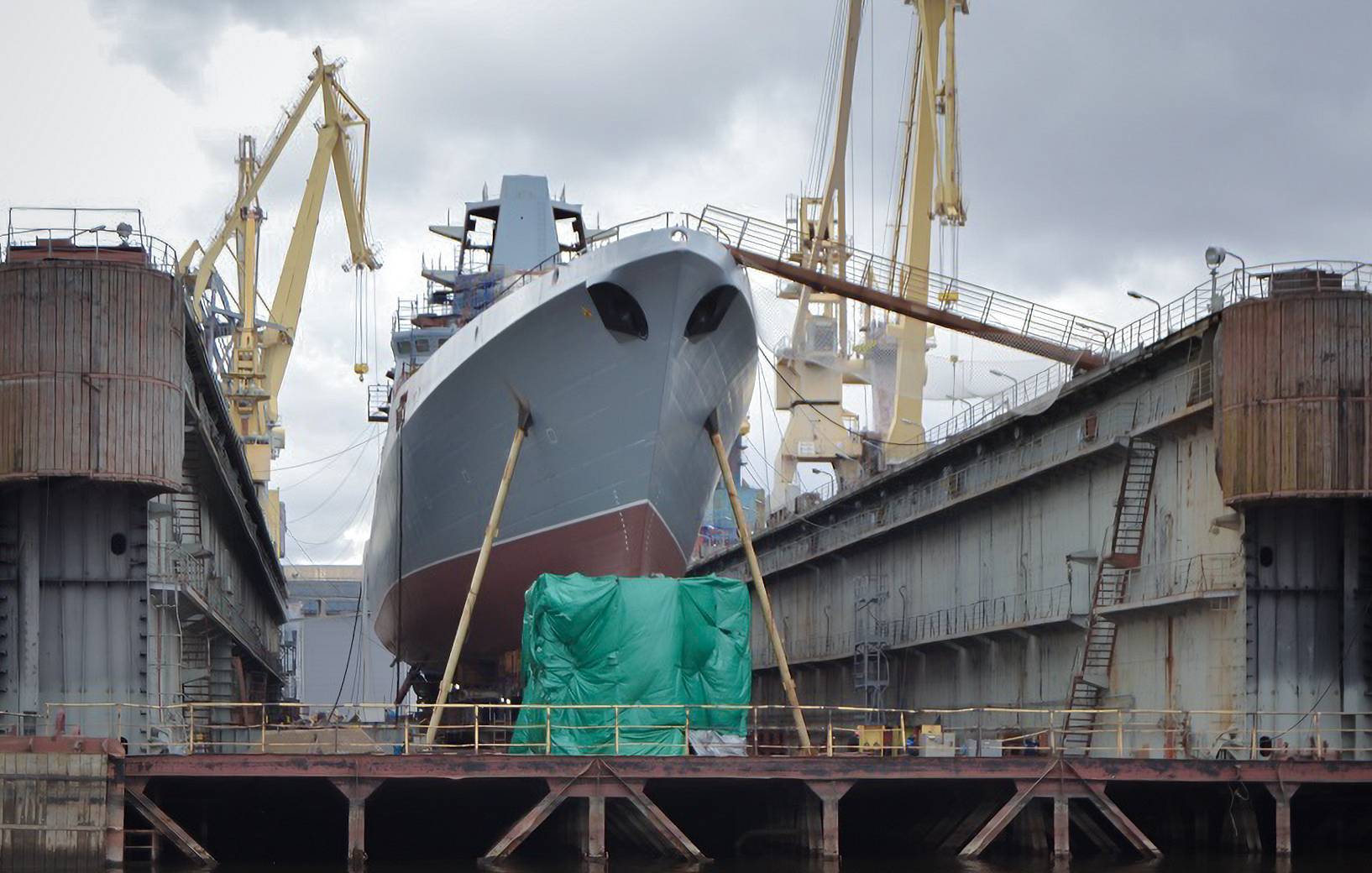 SEVEROMORSK, June 1. /TASS/. The frigate "Admiral Golovko" will enter the Northern Fleet before the end of the year. This was announced on Wednesday by the commander of the Northern Fleet, Admiral Alexander Moiseev.
"Until the end of this year, in accordance with the plans of the state arms development program, we expect the fleet to receive the third frigate of this project (22350 - TASS note) - Admiral Golovko," he said.
According to the commander, the frigate will become the first full-time carrier of sea-based hypersonic weapons.
"Admiral Golovko" is the third and second in the series frigate of project 22350. The Northern Fleet now has two frigates of this project - "Admiral Gorshkov" and "Admiral Kasatonov". The main strike weapon of the frigates is the Caliber-NK missile system. "Admiral Gorshkov" takes part in the testing of hypersonic anti-ship missiles "Zirkon".
https://tass.ru/armiya-i-opk/14788369
George1 and Hole like this post