Russian Naval Shipbuilding Industry: News

PapaDragon




Posts

: 9008


Points

: 9090


Join date

: 2015-04-26


Location

: Fort Evil, Serbia

Swiped this off other forum, Zvezda shipyard construction progress:

George1




Posts

: 14545


Points

: 15044


Join date

: 2011-12-22


Location

: Greece

United Shipbuilding Corporation headquarters will be transferred from Moscow to St. Petersburg
https://bmpd.livejournal.com/4029889.html

George1




Posts

: 14545


Points

: 15044


Join date

: 2011-12-22


Location

: Greece

New surveys of the Zaliv shipyard in Kerch
Another interesting video filmed on May 27, 2020 from a multicopter of the territory of Shipbuilding Yard Zaliv LLC in Kerch in the Crimea (previously similar surveys were located on April 29, 2019, January 4, 2020 and February 18, 2020). Russian ships and auxiliary vessels.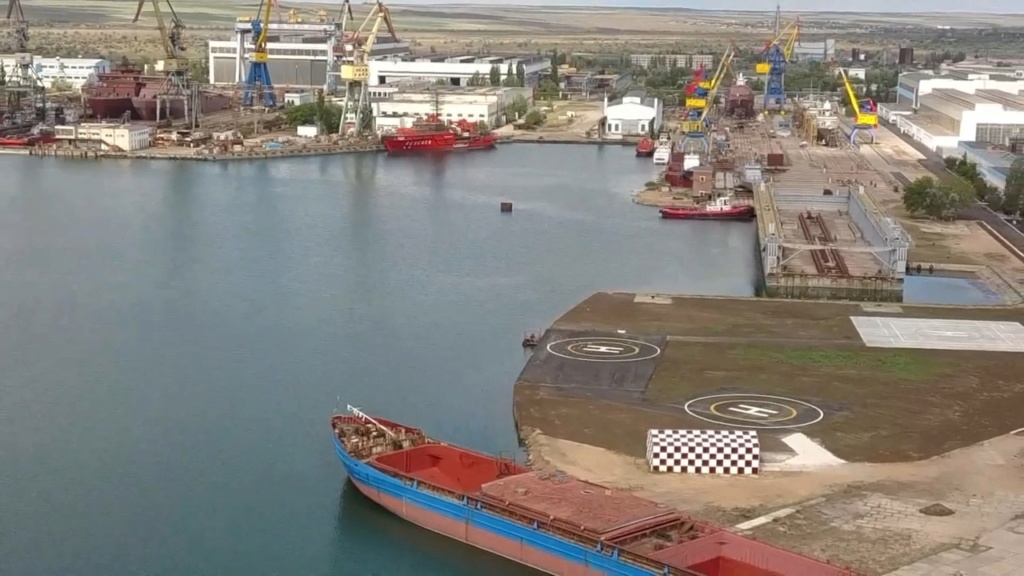 Helipad built on the territory of Shipbuilding Plant Zaliv LLC. Kerch, 05/27/2020 (c)
On the video, you can also see two cable vessels "Volga" that are still under construction in the dry dock (according to a number of sources, renamed "Sviyaga") and "Vyatka" of project 15310 (serial numbers 301 and 302; the construction is very slow due to the protracted solution to the issue of import substitution of foreign equipment), the patrol ship Sergey Kotov of project 22160 (serial number 164) and three small missile ships Cyclone and (tentative names) being built on an open slipway ) Askold and Cupid project 22800 (serial numbers 801, 802 and 803).
Of the curious, it is worth noting the preparations being carried out at the plant for the visit of the President of the Russian Federation Vladimir Putin - on the territory of the enterprise a helipad was made for three helicopters at once and new asphalt was laid. V.V. Putin should welcome to the Zaliv factory for the long-awaited ceremony of laying two project 23900 universal landing ships.
https://bmpd.livejournal.com/4040684.html