Yes, but not connected to the turret internally.
It has 10 rounds of ammo spaced out and designed with max safety if hit.
You have to get out of the tank to load those rounds into the tank for use in the gun...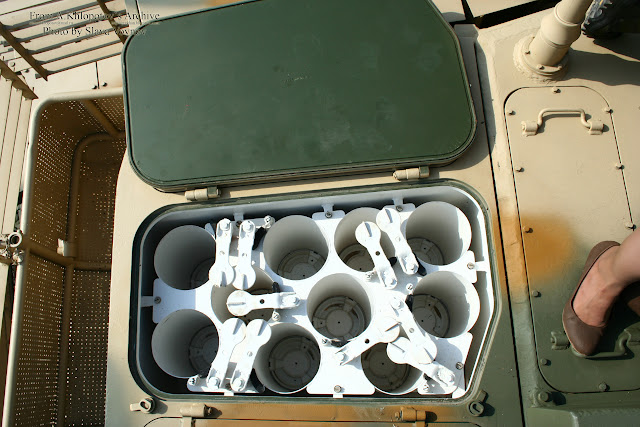 Note the propellent stubs fit into these round holders while the outer area is filled with water so if one catches light there is a water barrier between rounds to contain and absorb the heat... I believe Sherman tanks during WWII did the same... hatches on either side of this centre section contain the projectiles... 5 on each side...