Reports on covert Wagner/Russia support for the RSF are persistent. Wagner ran a pretty open gold mining operation in Darfur before the conflict started meanwhile Russia struck the naval base deal with Burhan not too long ago
To my knowledge the SAF/ Burhan government maintain their diplomatic offices in Moscow and vice versa, with most of the noise on 'Russia-Wagner /RSF collision' coming from 'internet analysts'.
Then there is Prigozhin stating that Wagner would possibly relocate to Sudan and Syria.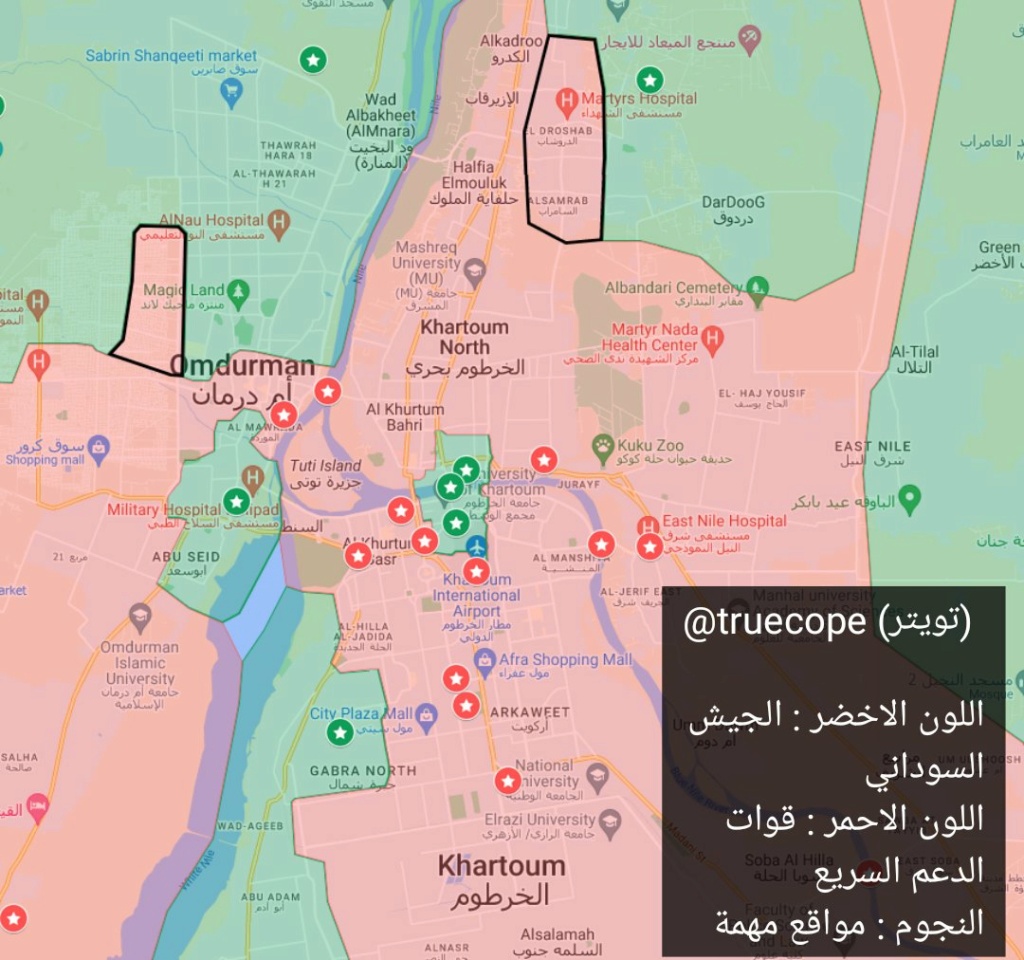 Despite all around talk of ceasefire battles in the Omdurman-Khartoum twin cities continue day and night. More than a million Sudanese have been displaced.