Development Projects of Russia: Industry, Energy and Infastructure

franco




Posts

: 3715


Points

: 3745


Join date

: 2010-08-18

https://www.stalkerzone.org/224-new-plants-are-being-built-in-russia-right-now/
GarryB, kvs and Tingsay like this post

magnumcromagnon




Posts

: 6732


Points

: 6883


Join date

: 2013-12-05


Location

: Pindos ave., Pindosville, Pindosylvania, Pindostan

224 NEW PLANTS ARE BEING BUILT IN RUSSIA RIGHT NOW
GarryB and PapaDragon like this post

kvs




Posts

: 8171


Points

: 8316


Join date

: 2014-09-11


Location

: Canuckistan



Russia will build a floating mineral processing combine for the mining operations on Novaya Zemlya.

The capacity is about 300,000 tons of extracted metal per year.

The USSR had a smaller combine for a pilot seabed mining project which was determined to be non-viable
but due to poor characterization of the deposit.





George1




Posts

: 15469


Points

: 15964


Join date

: 2011-12-22


Location

: Greece

The next new generation nuclear reactor is nearly ready for delivery: Atomenergomash at Volgodonsk done a full assembly of the first VVER-TOI reactor pressure vessel and reactor pressure vessel head for Kursk NPP-2 unit-1. VVER-TOI (VVER-1300) is the most up to date russian nuclear project which is implemented for the first time at Kursk NPP-2.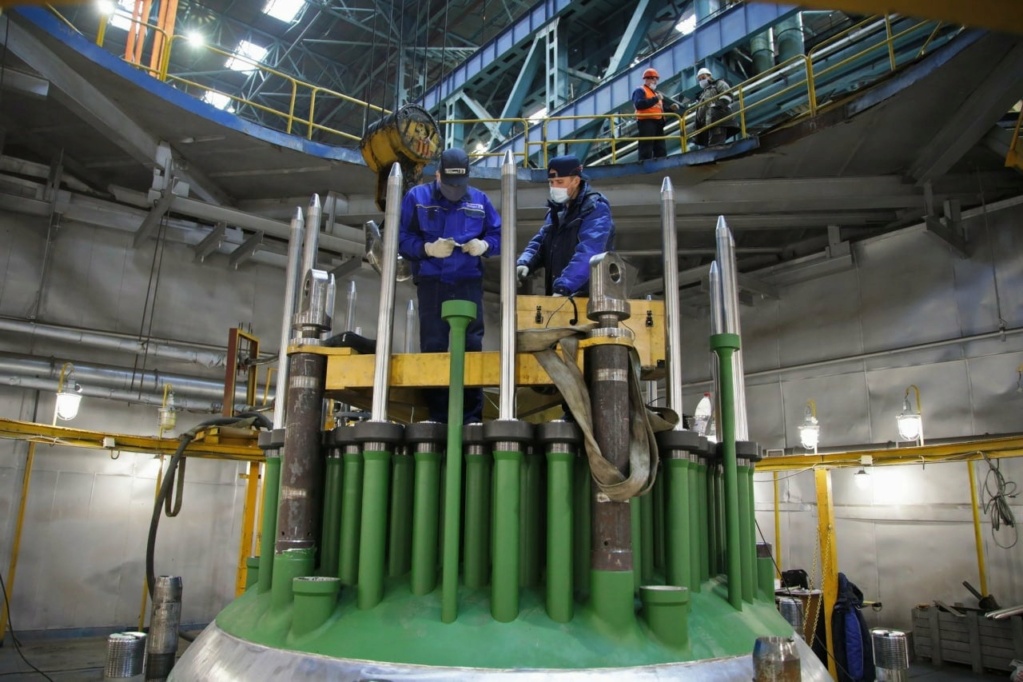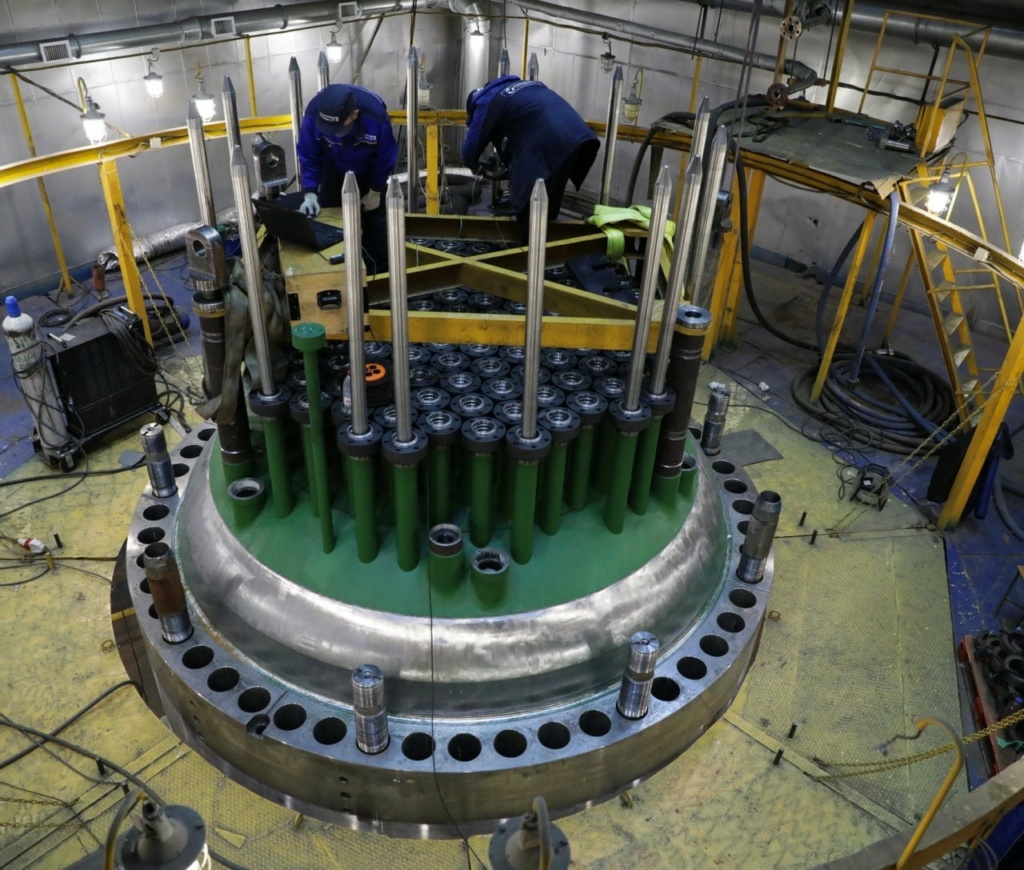 Full load: On January 3rd, at 2:10 pm, Russia's newest nuclear reactor, Leningrad II-2, reached it's design electrical power output of 1165 MW with hitting 100% design output from it's VVER-1200 nuclear reactor, producing a thermal power of 3200 MW. With a combined power of 4400 MW, Leningrad NPP is currently the most powerful nuclear power plant in Russia.
Big_Gazza and lyle6 like this post

Kiko




Posts

: 212


Points

: 214


Join date

: 2020-11-11

Russian machine tool industry: Europe "tasted" equipment from the Russian Federation

On the very eve of the New Year, the Stankomashstroy plant completed the assembly of its thousandth machine tool. This is a universal screw-cutting lathe equipment belonging to the ST series, brand 16k20. This unit will soon be shipped to a customer in Denmark. The press service of the enterprise reports.

Europe "tasted" high technologies of the Russian Federation

The machine of the ST 16k20 series is equipped with digital readouts, quick-change tool holders of the MultiFix type, and was also retrofitted with special attachments in accordance with the wishes of the European customer, which adapted the machine to the foreign market.

The plant from Penza has been supplying equipment abroad, to Europe for a long time, restoring within its capabilities not only the domestic machine tool industry using high-tech equipment, CNC, but also reviving the image of the industry of the Russian Federation, the successor of the USSR.

At the end of August last year, three metal-working machines were sent to Germany, famous for its technologies and techniques, now the anniversary complex device is sent to one of the dealers in Denmark. We can safely say that the EU has "tasted" the quality and characteristics of domestic machine tools produced by "Stankomashstroy", which are in no way inferior to their counterparts from Europe, except for a huge price difference.

Seven years of progress

After the restoration of international business ties, interrupted for a time by the global pandemic, the company resumed exporting its own equipment to Germany, Hungary, Mongolia and now to Denmark.

For eleven months of last year, Stankomashstroy manufactured 203 machines of its own design and development. Of these, 200 have been sold, leaving a few pieces of equipment awaiting shipment to customers. Not a bad efficiency for the plant, which began its revival only seven years ago, when the company decided to revive the production of its own production and development.

In seven years, a path has passed from trial and error to a confident competitor to expensive models of Western machine tool ideas. The plant supports the Fund for the Development of Enterprises in the Scientific and Technical Environment, whose investments were directed to the purchase of new equipment, which provided the enterprise with the opportunity to start producing its own machines and develop new equipment of a domestic model.

This suggests that the Russian machine tool industry has broad prospects. Modern machine tools are needed by the Russian Federation itself for the development of various industrial sectors. As practice has already shown, the products of the Russian machine-tool industry are also of interest abroad.

https://finobzor.ru/101813-rossiyskoe-stankostroenie-evropa-rasprobovala-oborudovanie-iz-rf.html?utm_referrer=https%3A%2F%2Fzen.yandex.com
GarryB, LMFS and Hole like this post