+18
nomadski
The-thing-next-door
mnztr
Tsavo Lion
Hindu Warrior
franco
Project Canada
GarryB
Mike E
type055
magnumcromagnon
Viktor
sepheronx
TR1
Corrosion
Sujoy
chenzhao
ricky123
22 posters
Indo-China dispute

George1




Posts

: 16351


Points

: 16854


Join date

: 2011-12-22


Location

: Greece

Chinese border guards stationed on the border with India in Tibet began to receive exoskeletons


Hannibal Barca likes this post

Tsavo Lion




Posts

: 5656


Points

: 5650


Join date

: 2016-08-15


Location

: AZ, USA

https://asiatimes.com/2020/12/how-india-could-tweak-china-in-the-south-china-sea/?mc_cid=535af42f04&mc_eid=5455568640

George1




Posts

: 16351


Points

: 16854


Join date

: 2011-12-22


Location

: Greece

Below the cut is an interesting photo of the confrontation between Chinese and Indian armored vehicles on the Line of Actual Control at the Rezang-La pass in Tibetan Ladakh. December 25, 2020. On the Indian side, it is possible to identify the BMP-2 for sure, on the Chinese side, possibly the new Type 15 mountain tanks.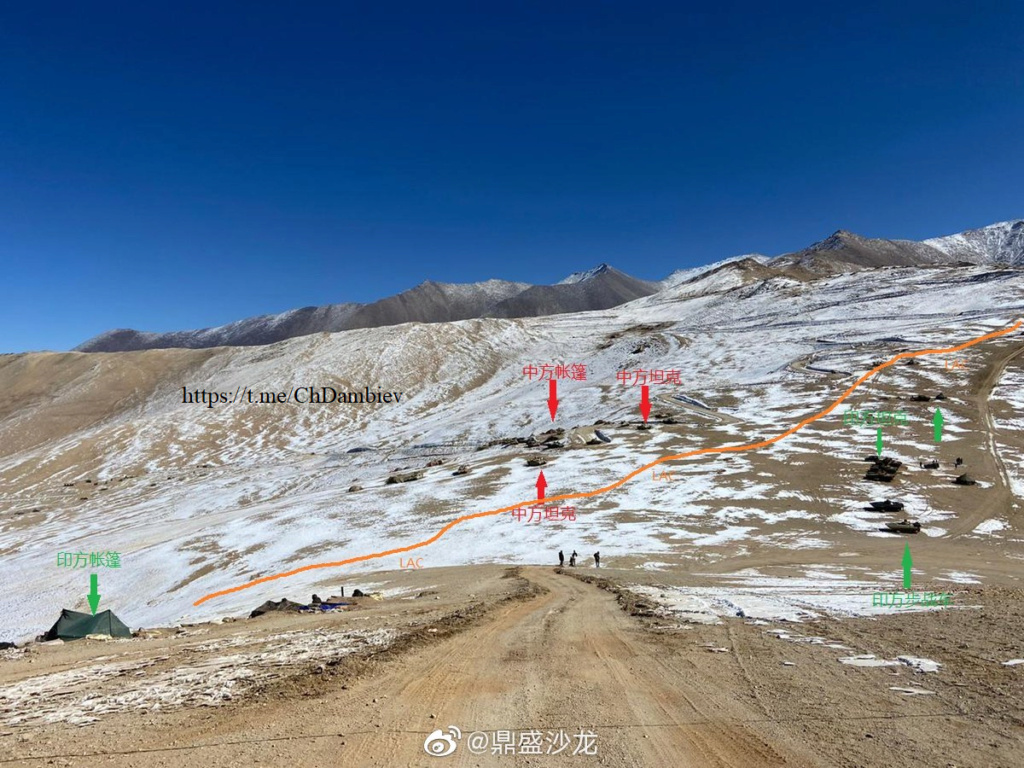 Sujoy




Posts

: 1354


Points

: 1512


Join date

: 2012-04-02


Location

: India || भारत

Interesting! TASS published this recent report where it states that "at least 20 Indian soldiers and 45 Chinese servicemen" were killed during the clashes at the Galwan Valley in eastern Ladakh in June last year.

https://tass.com/world/1254813

The Indian casualty figures were well published. But China never released details about its casualties. In fact, last year, even authoritative Indian sources had put the number of PLA casualties at around 10-11.

As a reminder, on 15th June, 2020 around 3000 PLA troops had stormed an Indian Army contingent of around 250-300 soldiers.

GarryB




Posts

: 29919


Points

: 30447


Join date

: 2010-03-30


Location

: New Zealand

No matter the figures it was still a rather stupid thing to have happened and rather than this or that side winning... both sides were the losers on that day... it accomplished nothing and killed too many young men on both sides.

Those guys that were killed didn't make the decision to move forward.... that was someone higher up and being on the Chinese side I rather suspect he might be among the 45 they counted as killed. Company directors found guilty of stealing money often get the death penalty, so a commander that thought such an attack was a good idea would probably meet the same fate.

Of course they wouldn't be too high up in the structure and probably just following orders from higher ups that are too untouchable...

A very good lesson that mass attacks with enormous numbers to overwhelm an enemy does not always work out... and against an enemy that can actually strike back at you it is a very stupid thing to do.

Colonial history is full of small groups fighting off much larger forces... usually with machine guns... a lesson Europe ignored till about the middle of WWI when they got their own taste of how effective machine guns and artillery were against rows of men charging across open ground at men dug in with rifles and machine guns...

Men died in their millions.