February 18, 01:03
The second Tu-160M ​​of the new construction was sent to the flight test station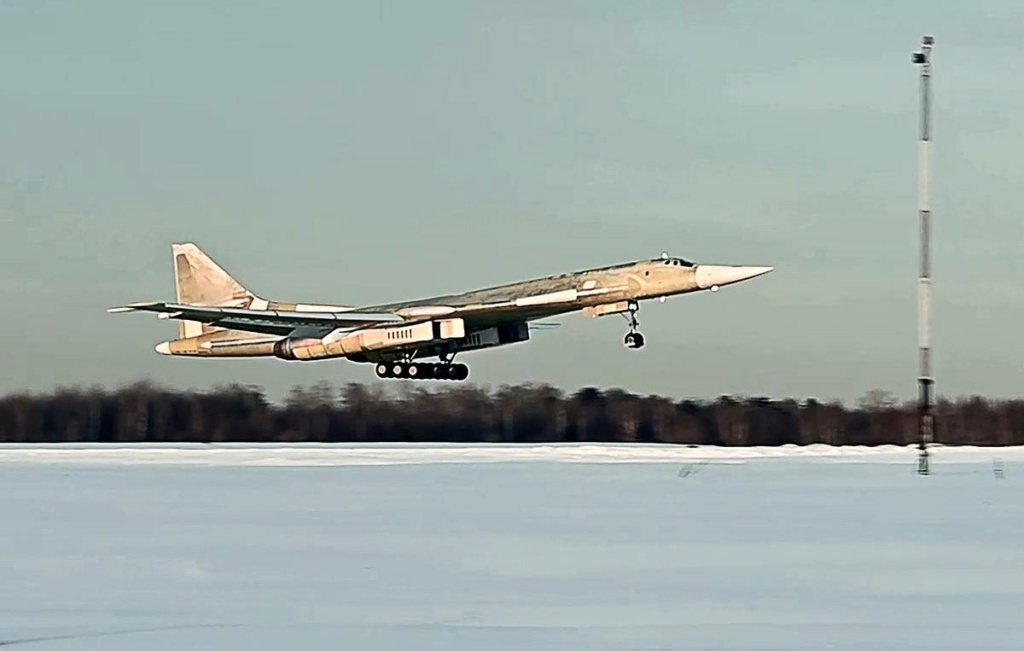 Modernized strategic bomber Tu-160M
Press Service of UAC/TASS
At the end of 2022, the first "strategist" Tu-160M, built from scratch, completed the factory test program
BANGALORE /India/, 18 February. /TASS/. The second strategic missile carrier Tu-160M ​​of the new construction was sent to the flight test station, the construction of the third sample is underway. This was reported to TASS by a source in the Russian military-industrial complex on the sidelines of the Aero India 2023 international air show held in Bangalore.
"The first aircraft has already made several flights. The second aircraft has been sent to the flight station, and the assembly of the third Tu-160M ​​is underway,"
the agency's interlocutor said. TASS does not have official confirmation of this information.
At the end of 2022, the first "strategist" Tu-160M, built from scratch, completed the factory test program.
During the flight, maneuvers were performed to check the stability and controllability of the aircraft in the air, the performance of aircraft systems and engines, as well as on-board radio-electronic equipment.
The program for the reproduction of Tu-160 aircraft in the modernized form of the Tu-160M ​​was launched by the decision of Russian President Vladimir Putin.
As part of the implementation of the program under the state contract between the Ministry of Industry and Trade of Russia and the Tupolev bureau, the design documentation for the Tu-160M ​​aircraft was completely digitized in a short time, the technology for vacuum welding of titanium products was restored, the production of aircraft airframe units was resumed, and new cooperation was formed from advanced industrial enterprises in the region. metallurgy, aircraft building, mechanical engineering and instrument making, the main part of which is part of the Rostec state corporation.
Tu-160 is the largest and most powerful supersonic aircraft with variable wing geometry in the history of military aviation.
The 14th Aero India International Aerospace Exhibition was held at the Yelahanka Air Base in Bangalore in southern India. Russia presented over 200 samples of Russian military products.
https://tass.ru/armiya-i-opk/17082459