The advantages of the ZU-23 is that it is cheap and in service, yet with an upgrade, its performance is increased significantly without making it a lot more expensive.
The thing is that the Sosna is a new missile that is much faster and much longer ranged than MANPADS... 10km vs 6km, which makes it more effective against aircraft that might be armed with 6-8km range weapons like Hellfire etc.
Also the 23mm cannon shell is probably cheaper than the 30mm, but only the Shilka and ZU-23 use that round. The 23mm shell used in the Hind and other aircraft is a smaller shorter cartridge, though the HE heavy projectile is the same.
Eliminating a calibre from the inventory (23x152mm) would be a good thing and certainly the extra range and performance in missiles and gun ammo would be valuable, but not as much as commonality as BMP-2/3 units and of course air defence units with Tunguska and Pantsir using the same 2A38M cannon would be useful too.
Personally I would modify the design to allow perhaps more missiles to be carried... say 8 Pine missiles and two Verba and two Igla or older missiles like SA-9 or SA-13 for simpler targets.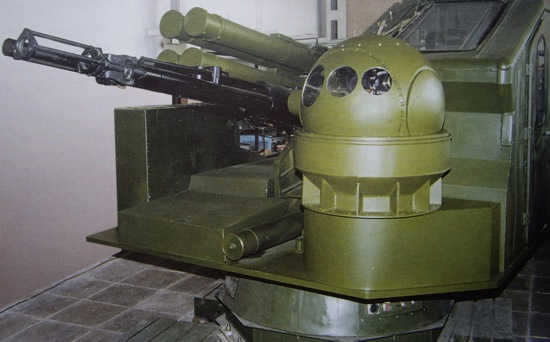 I would also probably put the ball turret up higher and to the rear to give it a full 360 degree FOV.