whats peoples views on the the Sa-eer 100mm automatic gun, the Mesbah 1 and the ZU-23-6 all systems that have used existing weapons but greatly upgraded them to be automated and radar guided except for the ZU-23-6 descriptions below with pictures:
Sa-eer gun is fully automatic, its is coupled to a command post which has a opto-electronics station for the acquisition, sighting and firing of several guns. The smart system can track and fire target automatically in the range to 20 to 40 km and the altitude of 15 km. A command post and its automatic guidance and firing system allow the control of four guns at the same time. It would most likely be used with the Skyguard radar or some other Iranian made radar.
Mesbah 1 uses 4 Iranian built Russian ZU-23-2 (8 guns total) installed on a rotatable mount. Each autocannon has its own feed magazine. Each ZU-23-2 has a reported fire rate of 2000 rpm. But surprisingly the whole system is reported to have a rate of 4000 rpm instead of 8000 this has been done to save ammunition. The Mesbah-1 is fully integrated with surveillance and targeting radar which is mounted on a towed cabin suitable for fixed site deployment. The Mesbah-1 uses Radar and IR/Optical sensors to find its target automatically. Its radar is described as 3D flat-antenna radar with a good accuracy that finds and traces the target and gives its position to the fire control system. Its automatic control system makes it need less crew to operate and its sophisticated tracking and tracing algorithms makes it able to engage small targets like incoming missiles. The Mesbah-1 uses a small Planar Array Radar, which can detect HARM (high-speed anti-radiation) missile from 30 km. The system also includes back-up EO tracking and fire control. Even if Mesbah-1 uses only Electro Optical guidance then it can detect HARM in Infra-Red Thermal camera. 10 kilometers of detection range will give Mesbah-1 20 seconds to lock onto and shoot down the target. (10 kilometers target distance, 500 meters/second target speed, 20 second approaching time).
The ZU-23-6 is an Iranian made anti-aircraft gun system based on the Russian anti-aircraft gun ZU-23-2. The Iranian defence Industry has designed and manufactured this new concept of weapon system with the use of 6 barrels of 23 mm gun. Analysis of pictures of ZU-23-6 seem to indicate that the system is manual operated. The ZU-23-6 is a clear weather only system with no provision for radar fire control. A single seat is mounted at the rear of the four-wheel carriage probably for the gunner.
Sa-eer 100mm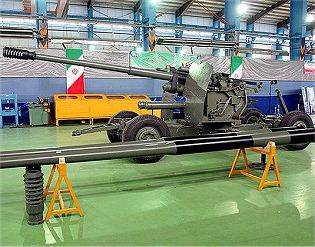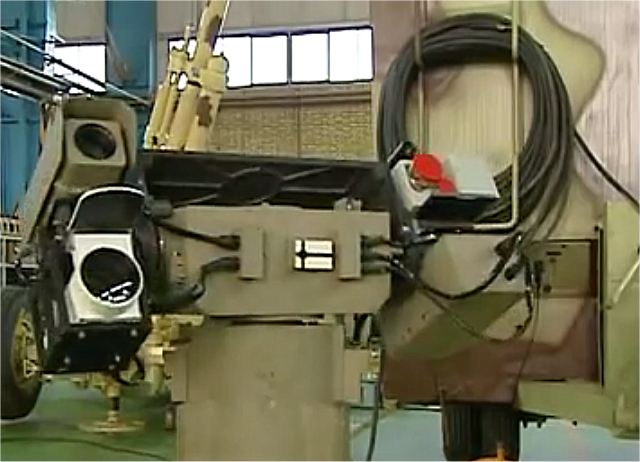 MesBah-1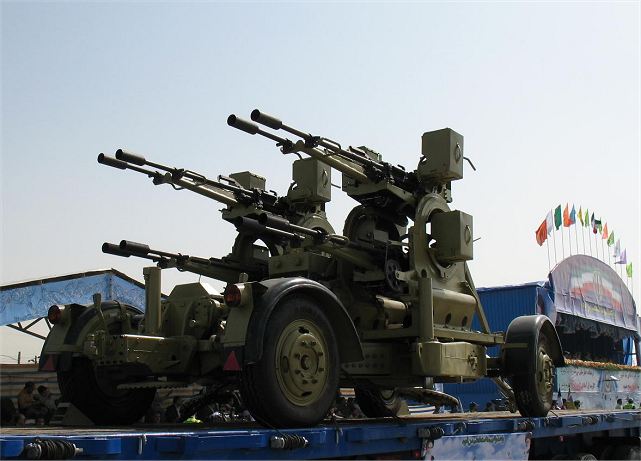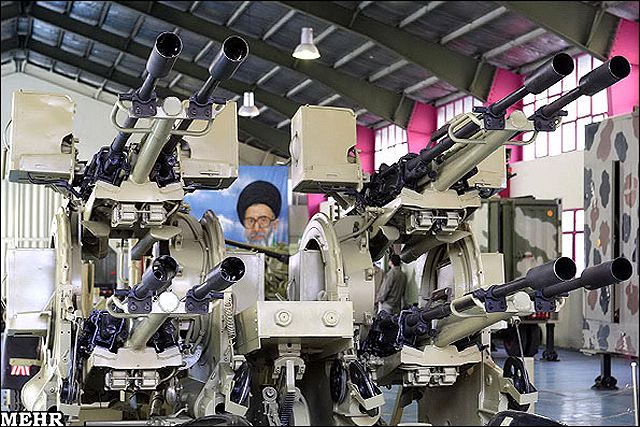 ZU-23-6