Japanese Army

George1




Posts

: 15024


Points

: 15527


Join date

: 2011-12-22


Location

: Greece

Japan Acquires Two AEGIS Ashore Ground-Based Missile Defense Complexes

https://bmpd.livejournal.com/3517357.html

George1




Posts

: 15024


Points

: 15527


Join date

: 2011-12-22


Location

: Greece

Japanese ON-1 helicopters resumed flights after a four-year hiatus
https://bmpd.livejournal.com/3560111.html

George1




Posts

: 15024


Points

: 15527


Join date

: 2011-12-22


Location

: Greece

Mitsubishi Heavy Industries Advanced Tracked Development Platform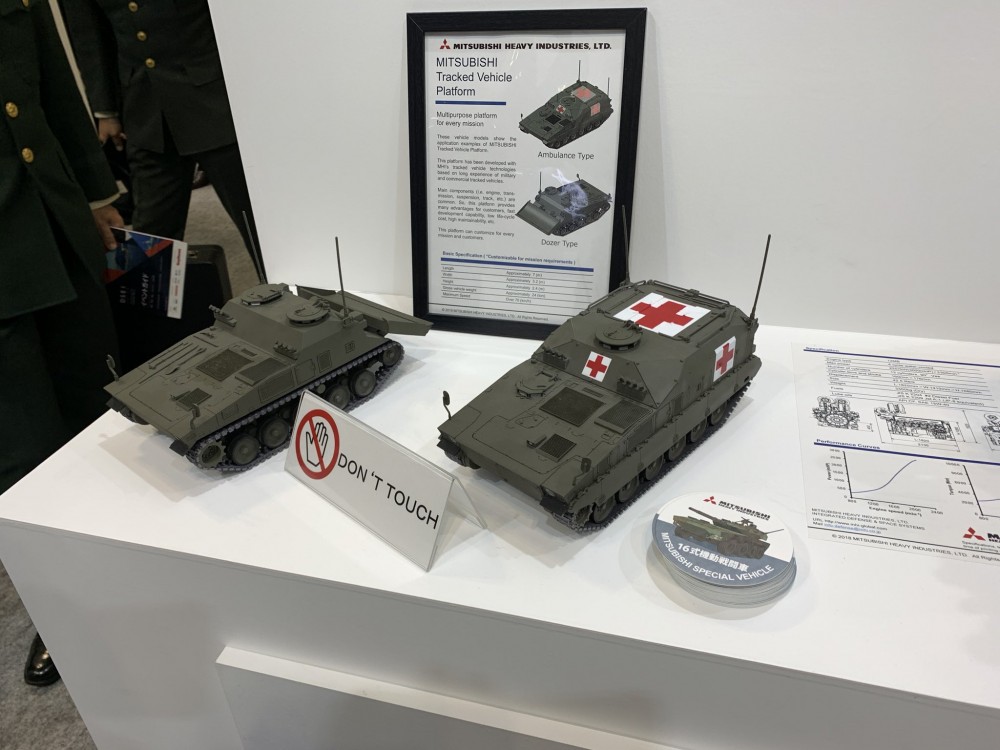 https://bmpd.livejournal.com/3911856.html

George1




Posts

: 15024


Points

: 15527


Join date

: 2011-12-22


Location

: Greece

Presentation of the new Type 20 automatic rifle and pistol for Japan Self-Defense Forces

On May 18, 2020, the Japanese Ministry of Defense held a presentation of new models of small arms that will go into service with the Japanese Self-Defense Forces. It is reported that the Howa type 89 rifle currently in service will be replaced by the HOWA 5.56 model, which received the official designation - Type 20.

The Japanese Defense Ministry in 2020 will purchase the first batch of 3,283 Type 20 assault rifles in the amount of 1 billion yen (approximately 8.6 million euros).





https://bmpd.livejournal.com/4028890.html


magnumcromagnon




Posts

: 6180


Points

: 6331


Join date

: 2013-12-05


Location

: Pindos ave., Pindosville, Pindosylvania, Pindostan

George1 wrote:Presentation of the new Type 20 automatic rifle and pistol for Japan Self-Defense Forces

On May 18, 2020, the Japanese Ministry of Defense held a presentation of new models of small arms that will go into service with the Japanese Self-Defense Forces. It is reported that the Howa type 89 rifle currently in service will be replaced by the HOWA 5.56 model, which received the official designation - Type 20.

The Japanese Defense Ministry in 2020 will purchase the first batch of 3,283 Type 20 assault rifles in the amount of 1 billion yen (approximately 8.6 million euros).





https://bmpd.livejournal.com/4028890.html

So a skeletonized FN-Scar is a brand new rifle for the Japanese?
...It's just like how they have brand new Mitsubishi F-2's, instead of calling them overpriced Japanese F-16's!

GarryB




Posts

: 26215


Points

: 26761


Join date

: 2010-03-30


Location

: New Zealand

Just noticed that helicopter in the post above... clever positioning of the optronics ball... above the cockpits but below the rotor so you don't have to expose both crew to enemy line of sight with a chin mounted package and don't have the vibration problems of an optronics package above the rotor...
Regarding that rifle, I am feeling withdrawal symptoms from my loss of SLR and AK...

George1




Posts

: 15024


Points

: 15527


Join date

: 2011-12-22


Location

: Greece

New Japanese missile system MPMS Kai
According to the magazine "Jane's Defense Weekly" in the material of Gabriel Dominguez, Kosuke by Takahashi "Kawasaki's Heavy Industries Secures contract to The develop new MMPS for JGSDF" , still March 30 2020 Procurement Agency, technology and security (Acquisition, Technology & Logistics Agency - ATLA ) The Japanese Ministry of Defense has issued Kawasaki Heavy Industries (KHI) a contract worth 3.5 billion yen (32.5 million US dollars) to develop for the Japanese Self-Defense Forces the new tactical missile system Multipurpose Missile System (MPMS) Kai. Image of the promising Japanese tactical missile system Multipurpose Missile System (MPMS) Kai (s) ATLA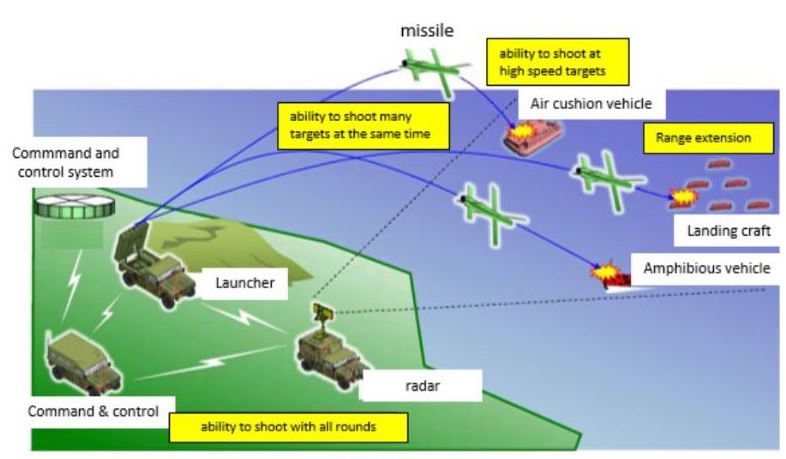 Tests of the new MPMS Kai system are scheduled to begin in 2022 with the start of mass production in 2024.
The new Kai MPMS system should be the development of the currently in service with the Japanese army MPMS type 96 system (also developed and manufactured by Kawasaki Heavy Industries), which is a long-range ATGM with a fiber optic guidance system and a type IIR homing thermal missile with a rocket mass of 60 kg and firing range "more than 10 km" (not officially disclosed, estimated to 25 km). Although similar systems were developed in many countries, Japan became the first to adopt them - and for a long time was the only operator of such a complex, albeit in small quantities - from 1996 to 2012, it received 37 combat vehicles of type 96 on an automobile chassis (now there are ten deployed platoons of three combat vehicles).
One of the main tasks of MPMS systems is the anti-air defense and the defeat of various landing assault facilities. The new version of the MPai Kai complex will have an improved guidance system and increased range, in addition, a radar for detecting ground and surface targets will be integrated into the platoon (or battery?) Of the systems.
It is reported that a new version of the Kai MPMS complex should replace the lighter long-range anti-tank missile systems (also having the anti-airborne mission) in the Land Forces of Japan's Self-Defense Forces of Japan, as well as the Chū- MPM), as well as the development and production of KHI, which from 2010 to the present have produced or ordered 119 combat vehicles (25 platoons of four combat vehicles have now been deployed). The MMPM complex (Chū-MPM) uses a 26 kg rocket with a combined two-channel thermal imaging (type IIR) and semi-active laser homing head, firing range up to 8-10 km. Launchers are equipped with their own millimeter-wave radar.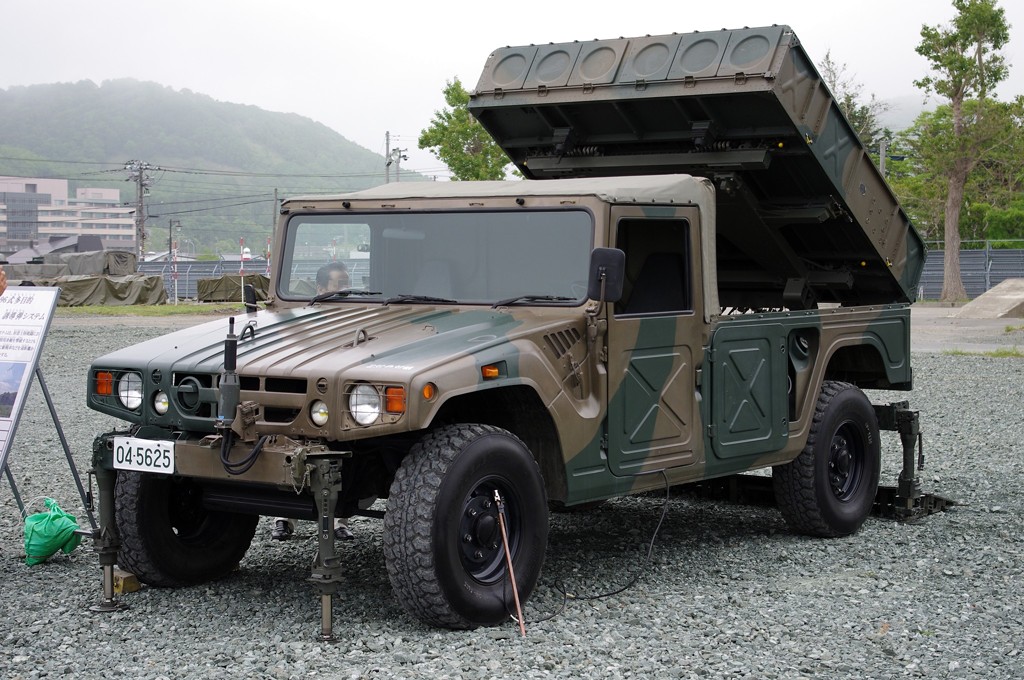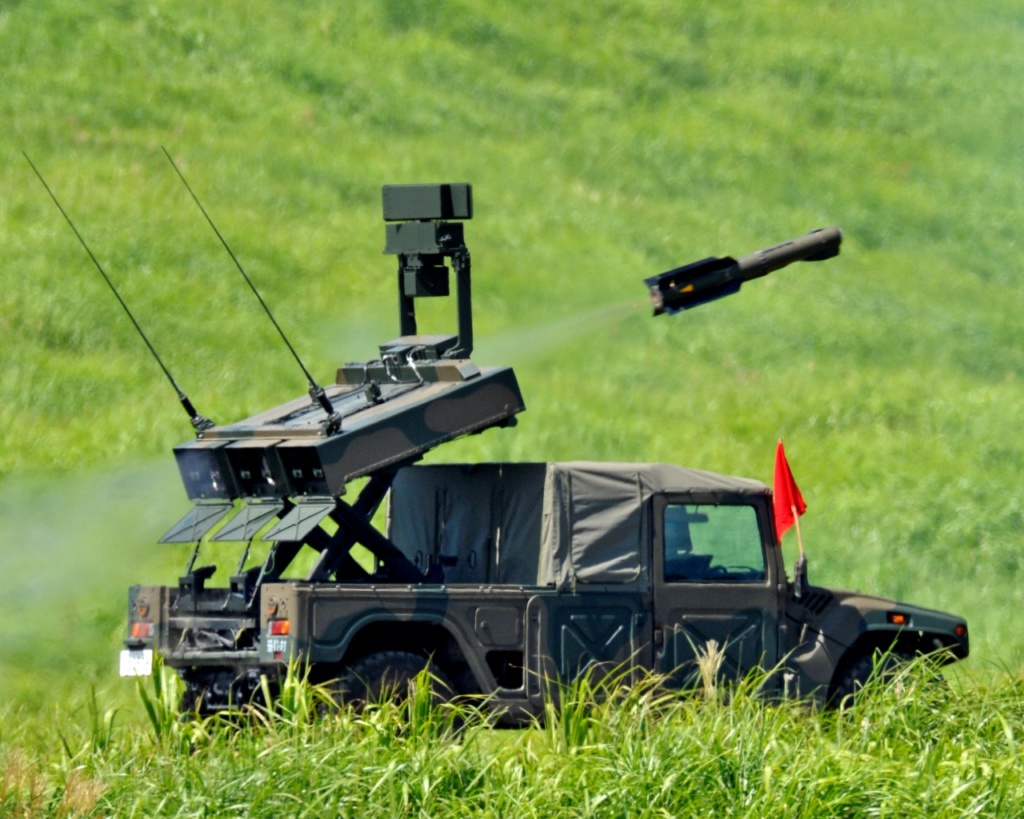 https://bmpd.livejournal.com/4082748.html

GarryB




Posts

: 26215


Points

: 26761


Join date

: 2010-03-30


Location

: New Zealand

Bottom image looks like Hellfire...

Tsavo Lion




Posts

: 4630


Points

: 4626


Join date

: 2016-08-15


Location

: AZ, USA

https://www.janes.com/defence-news/news-detail/jgsdf-receives-second-mv-22-osprey-tiltrotor-aircraft

Even the CH-47s r not good enough for Japan's defence & future overseas deployments!