Japanese Army

George1




Posts

: 14540


Points

: 15039


Join date

: 2011-12-22


Location

: Greece

Japan Acquires Two AEGIS Ashore Ground-Based Missile Defense Complexes

https://bmpd.livejournal.com/3517357.html

George1




Posts

: 14540


Points

: 15039


Join date

: 2011-12-22


Location

: Greece

Japanese ON-1 helicopters resumed flights after a four-year hiatus
https://bmpd.livejournal.com/3560111.html

George1




Posts

: 14540


Points

: 15039


Join date

: 2011-12-22


Location

: Greece

Mitsubishi Heavy Industries Advanced Tracked Development Platform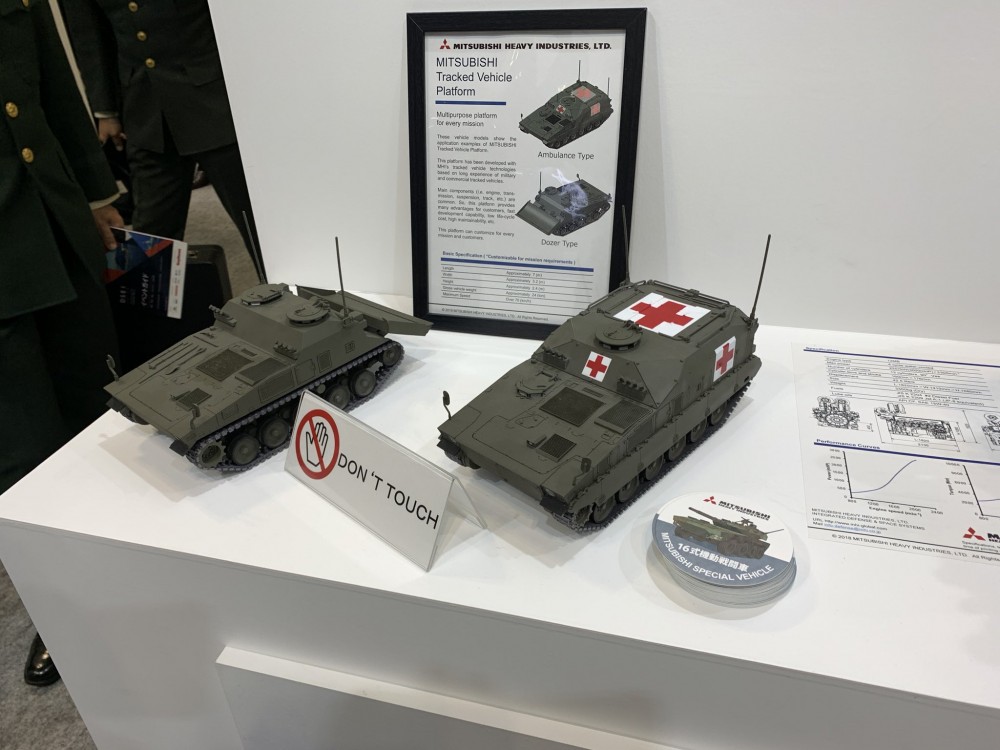 https://bmpd.livejournal.com/3911856.html

George1




Posts

: 14540


Points

: 15039


Join date

: 2011-12-22


Location

: Greece

Presentation of the new Type 20 automatic rifle and pistol for Japan Self-Defense Forces

On May 18, 2020, the Japanese Ministry of Defense held a presentation of new models of small arms that will go into service with the Japanese Self-Defense Forces. It is reported that the Howa type 89 rifle currently in service will be replaced by the HOWA 5.56 model, which received the official designation - Type 20.

The Japanese Defense Ministry in 2020 will purchase the first batch of 3,283 Type 20 assault rifles in the amount of 1 billion yen (approximately 8.6 million euros).





https://bmpd.livejournal.com/4028890.html


magnumcromagnon




Posts

: 5781


Points

: 5932


Join date

: 2013-12-05


Location

: Pindos ave., Pindosville, Pindosylvania, Pindostan

George1 wrote:Presentation of the new Type 20 automatic rifle and pistol for Japan Self-Defense Forces

On May 18, 2020, the Japanese Ministry of Defense held a presentation of new models of small arms that will go into service with the Japanese Self-Defense Forces. It is reported that the Howa type 89 rifle currently in service will be replaced by the HOWA 5.56 model, which received the official designation - Type 20.

The Japanese Defense Ministry in 2020 will purchase the first batch of 3,283 Type 20 assault rifles in the amount of 1 billion yen (approximately 8.6 million euros).





https://bmpd.livejournal.com/4028890.html

So a skeletonized FN-Scar is a brand new rifle for the Japanese?
...It's just like how they have brand new Mitsubishi F-2's, instead of calling them overpriced Japanese F-16's!

GarryB




Posts

: 24476


Points

: 25018


Join date

: 2010-03-30


Location

: New Zealand

Just noticed that helicopter in the post above... clever positioning of the optronics ball... above the cockpits but below the rotor so you don't have to expose both crew to enemy line of sight with a chin mounted package and don't have the vibration problems of an optronics package above the rotor...
Regarding that rifle, I am feeling withdrawal symptoms from my loss of SLR and AK...