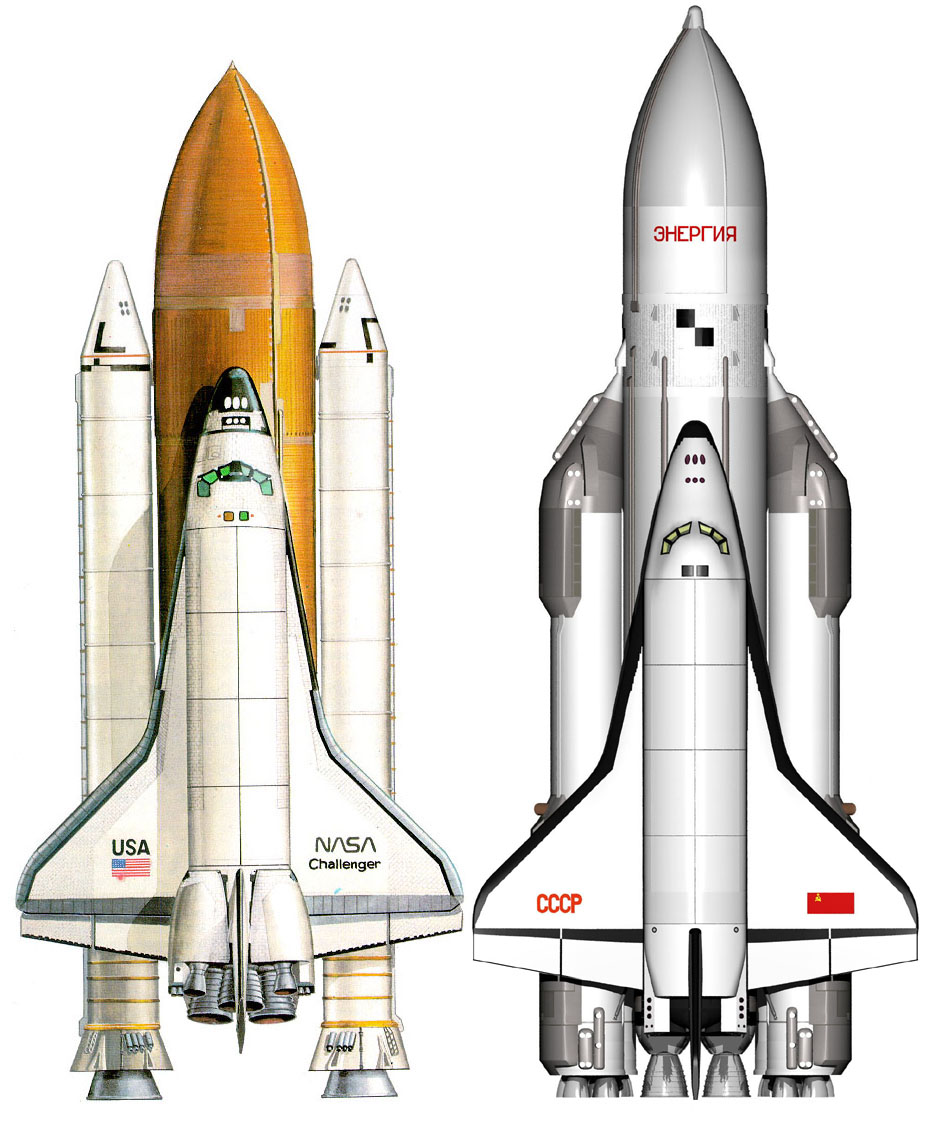 The shapes are nearly identical because they consist of three elements:
1) Delta wings blending into a lifting body.
2) "Squared off" cylinder fuselage to accommodate more payload volume.
3) Aircraft type nose section.
There is not much room for flowery design in all three categories. Some details are nearly identical. They could have
been token differentiated but why bother. The American design experience was absorbed by the Soviet designers of
the Buran. It is not embarrassing and Americans should take some pride and credit. But Americans also love to
spread shit around that they were totally ripped off. Like their drivel about the Tu-95 being a copy of the B-29.