Since Bolsonaro became president the destruction of the rainforest raised on gargantuan levels.
Brazilian farmers, backed by president Bolsonaro started massive fires in the amazon rainforest and call this "day of fire". They plan to convert the forest into farmland.
But for the first time ever, their plans could backfire massive.
French president Macron said he will bring up the massive destruction of the forest on the G7 summit. German chancellor Merkel agreed and there might be a EU ban of brazilian agriculture products, soy beans and meat.
The UNo joins in and said the massive destruction of the rainforest is unacceptable.
Brazilian president Bolsonaro reacts nervous amid the threat of massive sanctions against his agriculture lobby. This tim there appears to be a massive media coverage. Since teh fires the farmers paid went so massive, it darkened the sky over Sao Paulo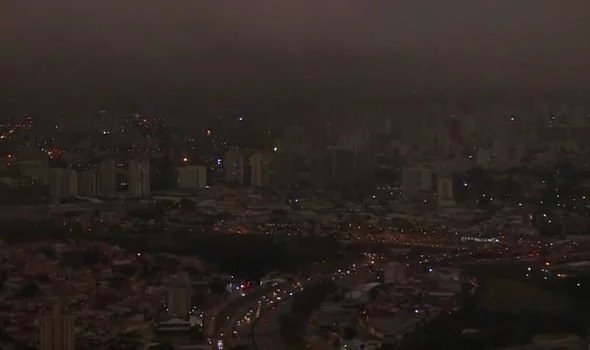 What matters now is to put massive sanctions on Brazil. The freetrade agreement negotiations got halted today by EU. Ireland and France said they will veto any contract as long Bolsonare destroys the forest.
To destroy the rainforest and make it farmland was one of Bolsonaro election promises. Its interesting to see that the EU will not sit down and accept this.
Will be interesting gow Putin will position himself regarding that. He usually supports nature things and i´m qute sure he does not approve of whats going on in Brazil.
Politicial opinions aside im sure we agree that its absolute madness to "celebrate" a day of fire and those primitive monkeys.
The goal is to ruin those farmers. And i support this 100%
https://www.voanews.com/science-health/macron-wants-amazon-fires-be-no-1-topic-g-7-summit