Project 885: Yasen class

kvs




Posts

: 8217


Points

: 8362


Join date

: 2014-09-11


Location

: Canuckistan

Nobody designs properly hydrodynamic shaped submarines like Russia.
Big_Gazza and zardof like this post

limb




Posts

: 71


Points

: 77


Join date

: 2020-09-17

kvs wrote:Nobody designs properly hydrodynamic shaped submarines like Russia.  
Does hydrodynamic shaping allow reduced cavitation at higher speeds and thus less noise?
It seems like westerners say only the pumpjet works for reducing high speed noise, which is wierd.

walle83




Posts

: 324


Points

: 328


Join date

: 2016-11-13


Location

: Sweden

kvs wrote:Nobody designs properly hydrodynamic shaped submarines like Russia.  
Altough the sail on the Yasen look alot bulkier then on the old Alfa class. Or the Akula for that matter.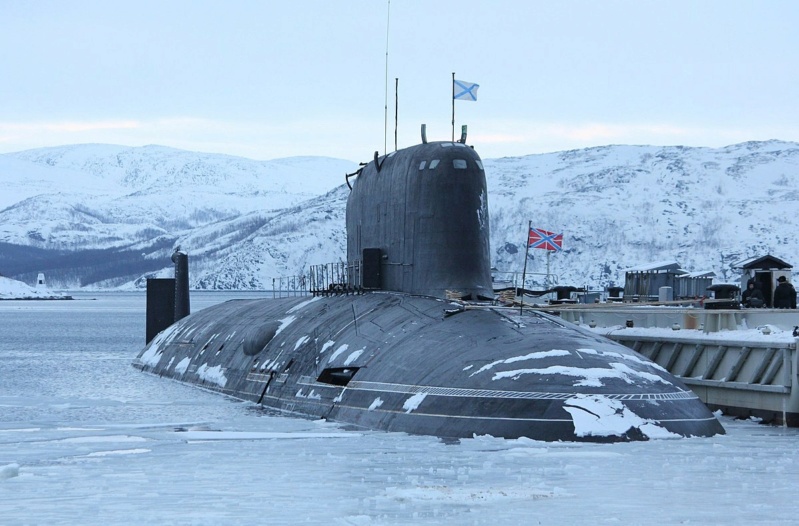 kvs




Posts

: 8217


Points

: 8362


Join date

: 2014-09-11


Location

: Canuckistan

The cavitation noise from the propeller (only under full load) is not the only source of noise. The hull pushing through the water
is another source of longer wavelength noise. This includes turbulence and the deformation (vibration) of the hull. Nothing
the size of a submarine is a perfectly stiff object. It deforms in all sorts of ways. Long wavelength acoustic detection is
a real thing in naval warfare.

So conforming to hydrodynamic "aesthetics" is not superfluous but rather necessary. The US submarine tower is not only ugly,
it is noisy even if it is shaped like a fin in horizontal section. The sloping contour on the tower of the Russian submarine is not
a decoration. Also, pushing through water requires a shape that is not like a conic wedge with a taper to a leading point, but the
reverse with a nearly spherical frontal contact with a trailing shape like a tear drop. The US submarine in the graphic was
designed by someone barely aware of this detail and they were clearly going for a bullet penetrator shape, which is simply
the wrong approach. It may not look like much of a difference, but the Devil is in the details. The goal is to reduce the
disturbance of the flow contours and any transitions generate transients.

Pump jets are something every fanboi trots out a proof of their vicarious achievement credentials. Pump jets reduce
the propulsion efficiency and cavitation is only an issue at the limit of propeller rotational speed. Lots of effort is expended
designing propellers that push the cavitation regime to the high rotation limit. The decision to use a shroud only for the
missile carrier submarines makes perfect sense. Not hobbling the attack submarines with this feature is the right choice.
There is a trade off between speed under water and noise reduction. The Borei class has a pump jet and a tower that
is not shaped with the sort of streamlining as the Yasen class because it mostly crawls around under water and is not
intended for rapid maneuvers.

The Yasen-II pump jet is a whole new design that is supposed accommodate a much larger diameter propeller with a shorter
shroud length. That makes perfect sense to me. The propulsion efficiency goes up with such modifications since shroud
drag is reduced.

https://www.popularmechanics.com/military/navy-ships/a13990706/russias-new-missile-submarine-sure-looks-familiar/

An example of the masturbation common in western coverage of Russia. Clowns teaching Russians about hydrodynamics.
Recall that Kolmogorov was from Russia and not the USA. To this day nobody has come up with any improvement on
his unstratified turbulent boundary layer theory. And the people working on coming up with an extension to stratified
boundary layers for geophysical applications are from Russia as well.



magnumcromagnon, Big_Gazza and Hole like this post

Isos




Posts

: 6898


Points

: 6888


Join date

: 2015-11-07

I've seen somewhere the best design in terms of noise reduction is the water drop.

Kilo class is similar to it and thus has the best noise reduction design.

For the sail it's better not to have it. They can design periscops that raise without the need to put a sail.

That's the future of SSK IMO.

Big_Gazza




Posts

: 2202


Points

: 2202


Join date

: 2014-08-25


Location

: Melbourne, Australia

limb wrote:Does hydrodynamic shaping allow reduced cavitation at higher speeds and thus less noise?
Cavitation doesn't occur at all if you operate at a sufficient depth as water pressure is high enough to ensure that screw rotations doesn't result in regions having an absolute lower than water vapour pressure at the prevailing temperature.  Cavitation is also less of a factor in cold water as the vapour pressure is proportional to water temperature - Russian boats running deep in polar seas are much less affected than USN boats (or Chinese) running in shallow depths in warmer pacific waters.
Don't expect the budweiser-swilling NASCAR-watching NRA members over at The Drivel to understand any of this however.  They just want to read yee-haa inducing feel-good nonsense while they wave their flags and stroke their inadequate weiners..
magnumcromagnon and kvs like this post