Considering the sniper like tactics of a Boomerang division that would take advantage of its mobility and speed I would think a very low profile turret of new design would make sense... perhaps with a built in 30mm cannon mounted coaxially with the ammo supply in the turret bustle or a turret bustle mounted 57mm grenade launcher because that APFSDS round is going to be rather potent in a gun likely to fire at over 100 rounds per minute it would be devastating against modern western BMPs...
If you look at the ammo they have essentially created a telescoped ammo type in a grenade launcher...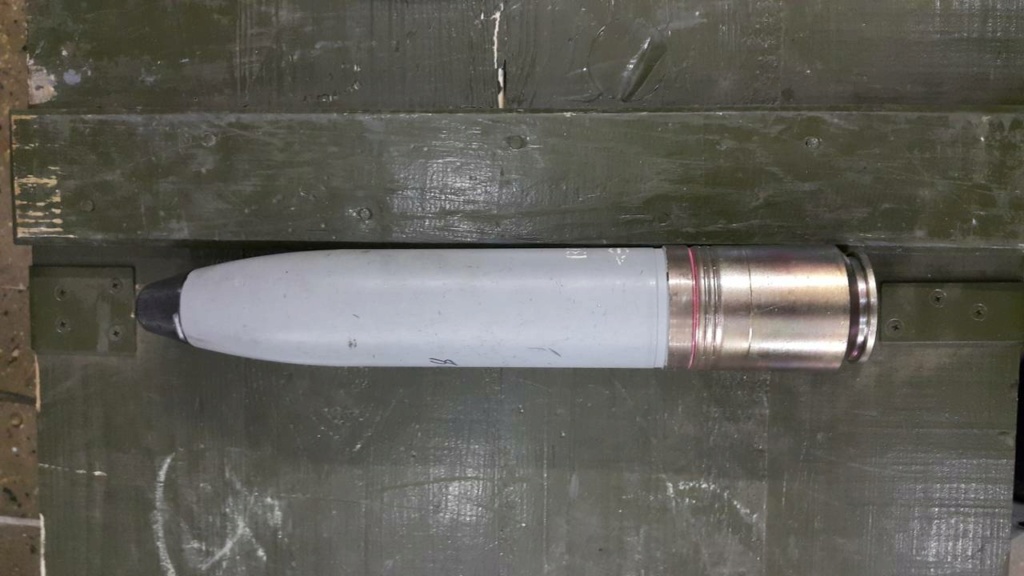 Where the HE shell is large, full calibre and very long... creating a big heavy bomb for the calibre, and with muzzle velocity not being that important as long as it leaves the gun and moves a useful distance the propellant charge can be relatively small so lower recoil when fired.
Conversely the AP round needs as long a penetrator as possible and as much propellant as possible to make it heavy for a penetrator but to get it moving as fast as possible in the available barrel length.
So the APFSDS round has a tiny in terms of volume penetrator with the rest of the round being propellent and Sabot to hold the penetrator.
As you can see in the image above the 57mm grenade launcher APFSDS has enormous volume for way more propellant than could be fitted into a 30 x 165mm standard shell case and the projectile is much longer too.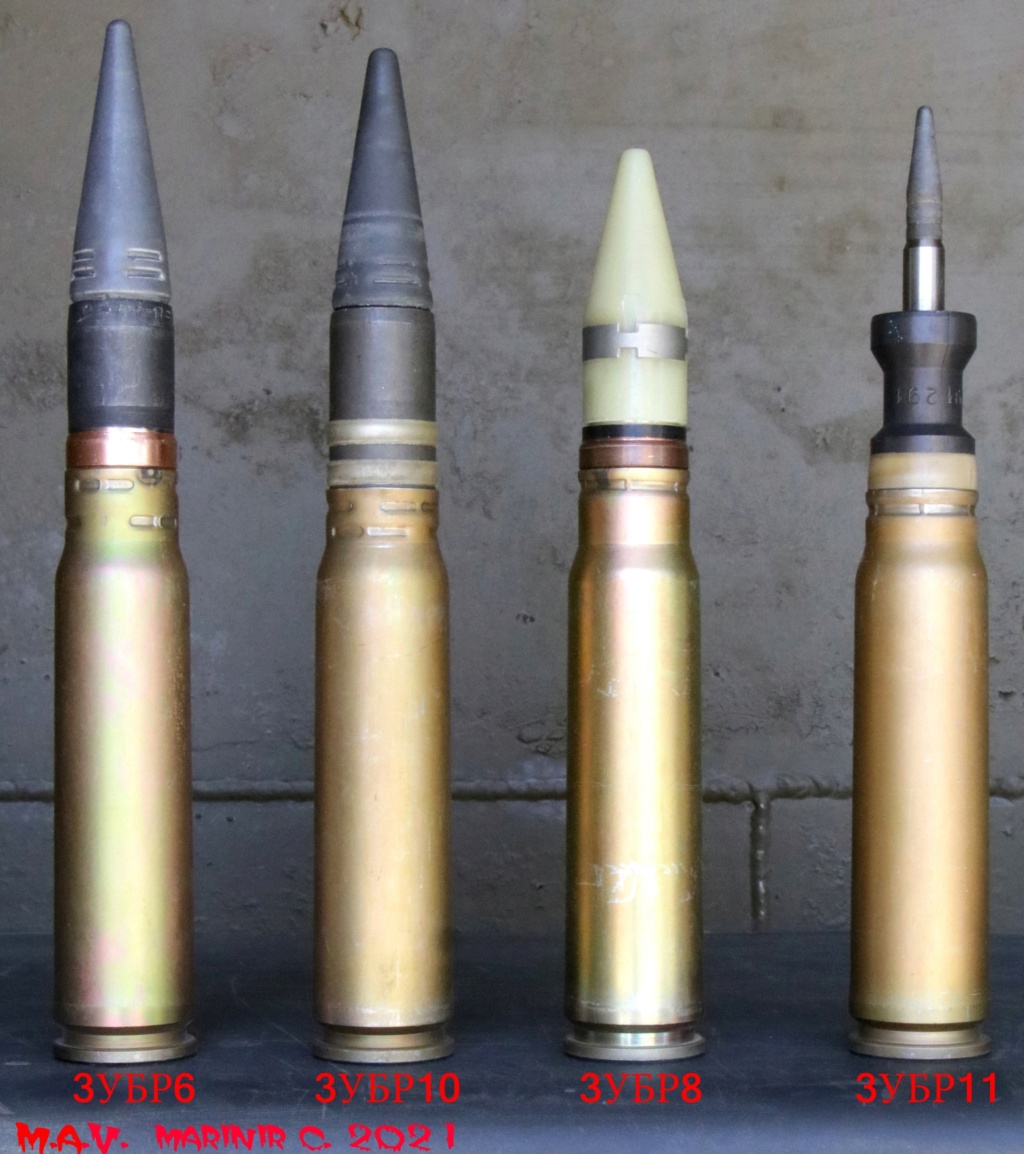 Of course the 57mm shell for the dagger turret has a much bigger shell case.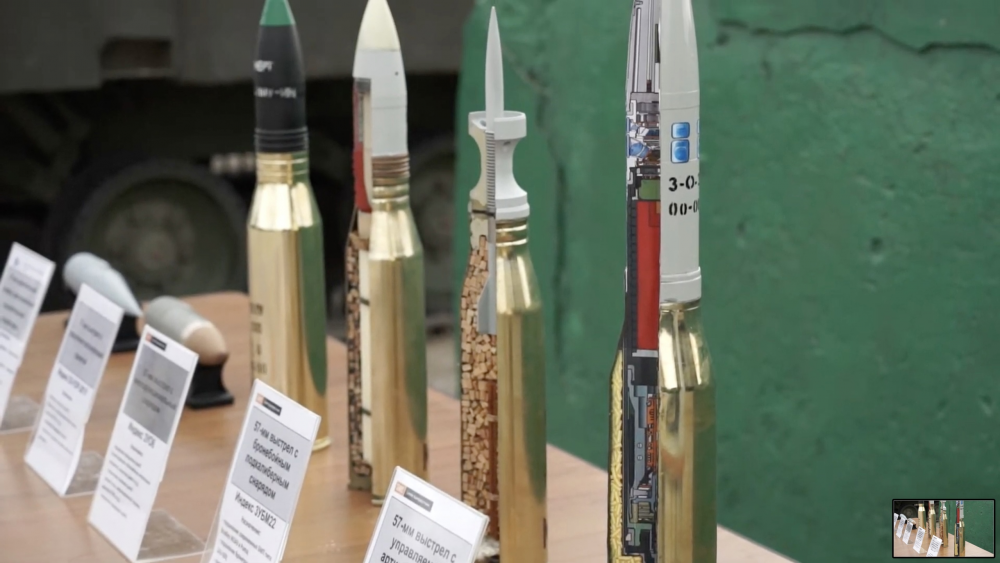 And thinking about it... if they can do that with the 57mm grenade launcher round... why not do the same to the 100mm rifled gun of the BMP-3 which is essentially a grenade launcher too... a huge HE shell with a tiny stub projector propellant charge to throw it at the target... an APFSDS version of that gun would be a great weapon for a light wheeled vehicle or light tank intended to take on T-55 and similar vehicles or enemy BMPs at extended range...
It already has ATGMs developed for it... and the higher pressure model that fires rounds to 7km might already be able to handle a decent APFSDS round.
You could make it an APFSDS rod that is thicker than normal with a HE charge built in so it becomes an APFSDSHE round for more effect inside targets like enemy heavy BMPs, or strongly built bunkers.
Imagine this being an APFSDS round:
There are already missile based rounds for it: