New modern fighters like Su-30M2/SM, Su-34, Su-35, MiG-29K and modernized ones like Su-25SM/3, Su-24M2, MiG-29SMT don't need SVP-24 as their modern fire control and navigation complex already have the same capabilities. SVP-24 will not bring any improvement to them.
Ka-52 doesn'thave SVP-24 and doesn't need it. It is true, that RuAF will arm Ka-52 with guided and unguided bombs up to 500kg, but it will not get SVP-24. They will only integrate them in its existing FCS and install new software.
Gefest install SVP-24-50 to single seat attack helicopter Ka-50.
In Ka-50 cockpit you could see VM-10 LCD from SVP-24. RuAF got some serial Ka-50 before production of Ka-52 started and they were equipped with SVP-24-50. I don't know, if they are operational now.
Interesting is, that Su-33 got modified VM-10 LCD with additional buttons around it to make it real MFD in contrast with VM-10 LCD in Tu-22 and Ka-50.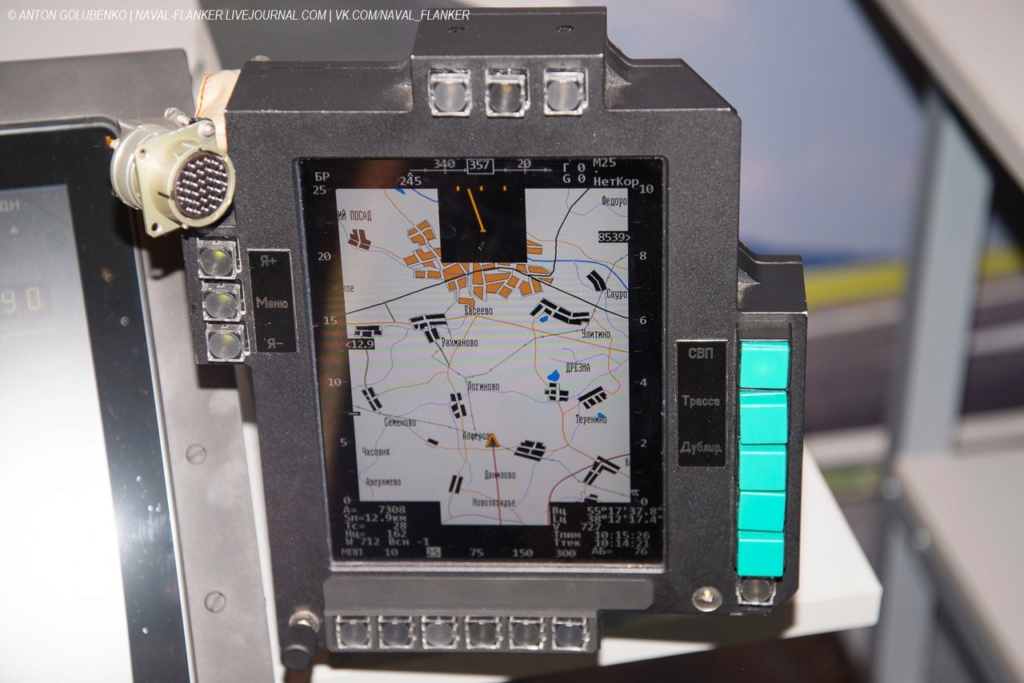 On the left pilot could choose in menu up and down. On the right have buttons for SVP, navigation and HUD Picture and additional buttons. In the botton row it have distances for radar ground mapping similar to Su-24M Orion-A radar only with longer range of 300 km. Also it have upper buttons for unknown functions. It actually looks like SVP-24-33 was just part of modernization, which also include other parts. It seems radar was also modernized and become multirole with A-A, A-G and A-S modes. Time will tell, what new armament will Su-33 get with this modernization.