You'll notice that it's firing in 3 round bursts, just look at the patent diagram. Apparently a compromise on safety and stability:
You'll notice that the barrel is for the 57mm grenade launcher, but apparently it's a universal 57mm autoloader mechanism useful for both the 57mm grenade launcher and the 57mm Derivation autocannon/howitzer.
As you'll noticed the sabots rounds are loaded upfront in the (autocannon/howitzer) version above. Apparently the US side came to the same conclusion for their 50mm cannon.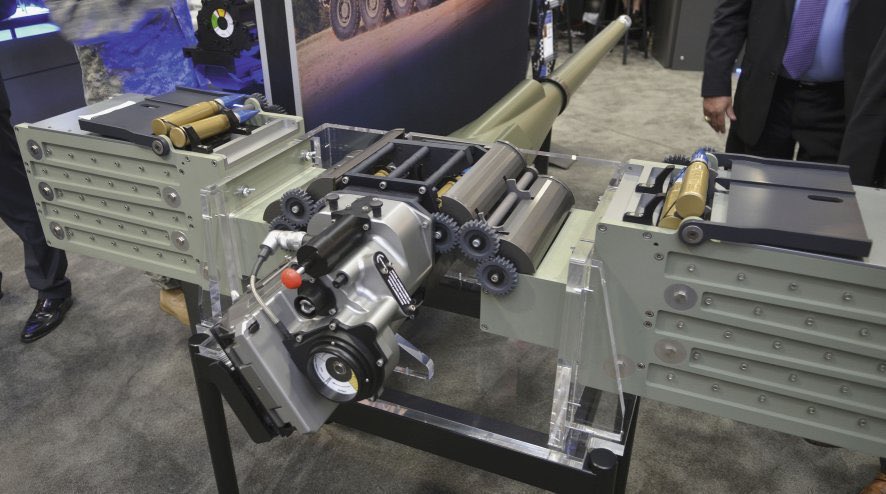 The Soviets had experience with 4 round clips with 82mm Vasilek, which makes you wonder if they could implement an autoloader for that as well. Armata BMPT could have a 120mm Howitzer main gun, with a 82mm coaxial, and the captain could have GSh-23L and AGS-30 slaved to the commander sight, and 57mm MLRS attached to the rear of the turret (in place of the of the ammo bustle) capable of holding 160-200 rockets. Yeah, were talking about something that could easily be in Red Alert 2!