New North Korean tank
A brand new tank was shown at the Korean Workers' Party 75th Anniversary Night Parade [October 10, 2020]. The architecture of the sample looks very progressive and parts of the chassis are outwardly similar to the solutions used on the promising Russian T-14 Armata tank.
The tower also externally has borrowed solutions, such as the installation of an external light casing to reduce the radar visibility, here you can see solutions similar to both the "Armata" and "Abrams".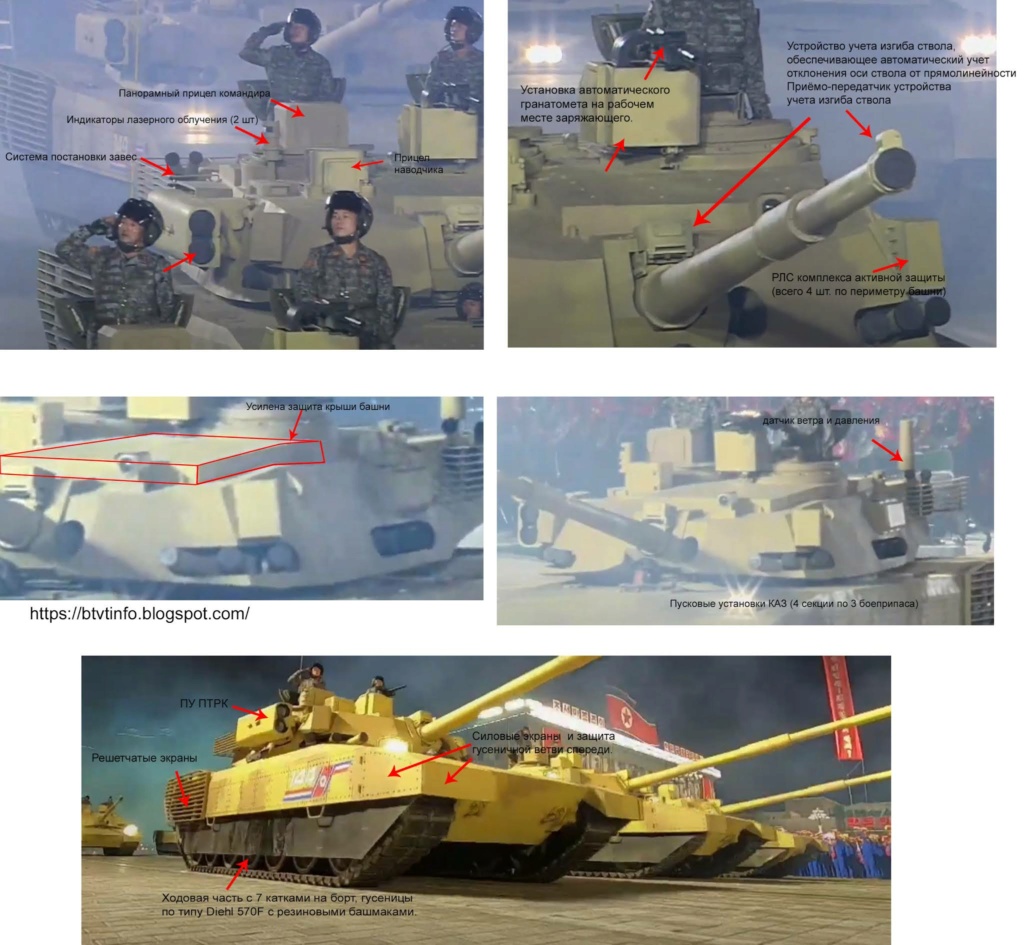 https://bmpd.livejournal.com/4161448.html