+14
Scorpius
Hole
magnumcromagnon
Kimppis
Odin of Ossetia
JohninMK
Godric
Firebird
VladimirSahin
George1
Cyberspec
TheArmenian
GarryB
alexZam
18 posters
Interesting maps and infographics

GarryB






Posts

: 34905


Points

: 35423


Join date

: 2010-03-30


Location

: New Zealand


kvs






Posts

: 13614


Points

: 13759


Join date

: 2014-09-10


Location

: Turdope's Kanada

GarryB wrote:A lot of gray there....
The lack of solar/PV is rather surprising. I expected more. America is in much better geographic placement compared
to most of Europe and Russia.

JohninMK






Posts

: 11775


Points

: 11902


Join date

: 2015-06-16


Location

: England

A larger land mass than the British Empire?
MapPorn
@MapPornTweet
· 8h
Zenith of Russian Empire, 1830 https://redd.it/a2s621 #MapPorn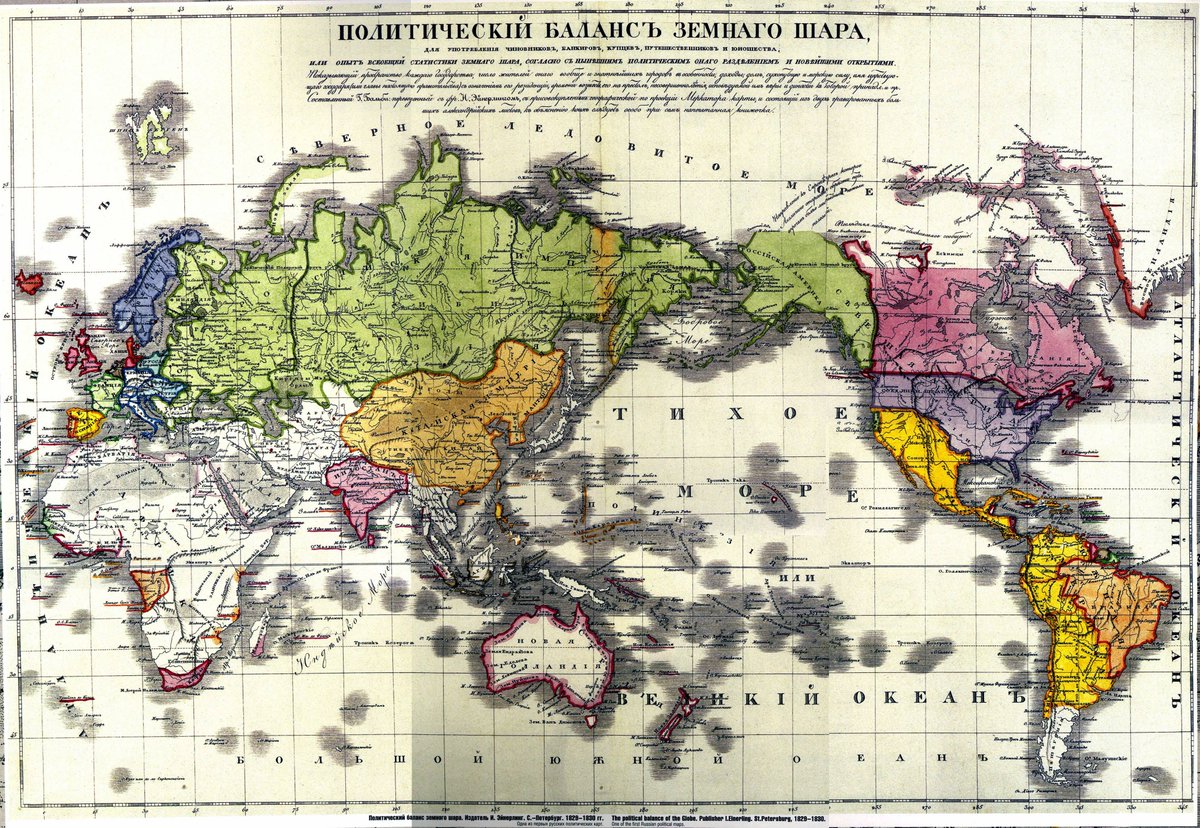 GarryB and Hole like this post

GarryB






Posts

: 34905


Points

: 35423


Join date

: 2010-03-30


Location

: New Zealand

Love old maps from before white european colonialists went around and divided all the know resources of the time up into packages they could claim as colonies...

100 years ago today they were creating countries in the middle east... which is not to say the ME is brand new and owes anything at all to Europe... there are places there with thousands of years of history that puts Europe to shame, but it is a western thing to be a country and have a flag and they managed to impose that on everyone... a country without a flag could be stolen by their rules...