U.S.-South Korea Military Alliance

max steel

Colonel





Posts

: 3000


Points

: 3034


Join date

: 2015-02-12


Location

: South Pole

S Korea, US Discuss THAAD Anti-Ballistic Missile System Deployment Sites


max steel

Colonel





Posts

: 3000


Points

: 3034


Join date

: 2015-02-12


Location

: South Pole

World's Strongest Attack Helicopter, Apache Guardian, Is In Our Arms



Our army is acquiring the Apache Guardian, AH-64E, which is considered to be the world's best attack helicopter.

On May 26, the Defense Acquisition Program Administration (DAPA) announced that it was going to deliver 4 Apache Guardians, which are large-sized attack helicopters, to the army on May 27 to greatly contribute to our army's fighting power.

DAPA claimed that the army can now rapidly deal with local provocations all over the Korean Peninsula by introducing this large-sized attack helicopter as part of our long-term goals. The U.S. Army's youngest model and the world's strongest attack helicopter, the Apache Guardian, is capable of day-and-night and all-weather operations, and it is also able to destroy North Korea's armored and mechanized forces in times of emergency.

This is a project that will enhance our rapid reaction power in preparation for North Korea's armored power threats and local provocations. The model was selected in April 2013, and the first delivery was made at the Boeing factory located in Arizona in November of last year. As of early this year, all requisite ammunition, supportive equipment, repair parts, etc. has been transferred.

A total of 30 Apache Guardians are slated to be introduced and their final delivery will be complete by the beginning of next year. The army is planning to cultivate teams of pilots and maintenance crews. They will also feature early operational capabilities based on actual training exercises, which will include real-life firing drills, etc.

max steel

Colonel





Posts

: 3000


Points

: 3034


Join date

: 2015-02-12


Location

: South Pole

THAAD can intercept North Korea Musudan missiles


South Korea is responding to North Korea's recent launches of midrange ballistic missiles, and the solution is increasingly pointing to THAAD, the U.S. anti-missile defense system.

Seoul's Defense Minister Han Min-koo said in a statement issued Friday the deployment of THAAD in South Korea makes it possible to intercept incoming Musudan missiles, local news service News 1 reported.

According to the defense ministry, the anti-missile defense system is capable of destroying midrange missiles at the "last stage."

South Korea and U.S. officials are weighing their options for THAAD and were considering a number of locations on the peninsula for deployment in early June.

Ahn Cheol-soo, the founding co-leader of the minor opposition People's Party, said his party would cooperate with any government initiative to respond to North Korea provocations, according to Yonhap.

"If a budget is needed to shorten the time of development for response technology, in parliament we'll actively cooperate for the sake of national security," Ahn said, in a bid to reassure the South Korean public about steps going forward.

Both Ahn's party and the major opposition party have previously taken a different approach to Seoul's North Korea policy.

The Musudan missile demonstrated a certain degree of technical progress on Wednesday. The second projectile flew for several hundred miles, according to Tokyo's defense ministry.

On Friday, a South Korean military official who spoke on the condition of anonymity to News 1 said the North Korean improvements include "grid fins" that were placed at the bottom of the missile.



max steel

Colonel





Posts

: 3000


Points

: 3034


Join date

: 2015-02-12


Location

: South Pole

US Approves $65Mln Sale of Anti-Aircraft Missiles to South Korea

"The State Department has made a determination approving a possible Foreign Military Sale to the Republic of Korea for SM-2 Block IIIB Standard missiles, containers and support. The estimated cost is $65 million," the release stated.

The South Korean Navy intends to use the missiles to supplement its existing inventory, according to the release."The proposed sale will provide a defensive capability while enhancing interoperability with US and other allied forces," the release noted.

max steel

Colonel





Posts

: 3000


Points

: 3034


Join date

: 2015-02-12


Location

: South Pole

THAAD To Officially Deploy to South Korea
The United States and South Korea have decided together to deploy the US Army's Terminal High Altitude Area Defense System (THAAD) to the Korean Peninsula as North Korea continues to conduct intermediate-range ballistic missile launches.
According to a Pentagon statement released Thursday night, the US and South Korea will deploy THAAD "as a defensive measure to ensure the security of the ROK and its people and to protect alliance military forces from North Korea's weapons of mass destruction and ballistic missile threats."
ROK is an abbreviation for Republic of Korea often used by the US military for South Korea.
The US and South Korea have been conducting formal discussions regarding the "feasibility" of sending a THAAD battery since early February, according to the Pentagon. The battery will be operated by US Forces Korea, the statement indicated.
A joint US-South Korea working group reviewed THAAD's military effectiveness in Korea and "is in the final stage of preparing its recommendation" for South Korea's minister of national defense and US Defense Secretary Ash Carter on the "optimal site" in the country for "the system's effectiveness and for environmental, health, and safety requirements," the statement read.
The Pentagon took pains to stress that the THAAD system deployed to Korea will be "focused solely on North Korean nuclear and missile threats" and not directed at any other nations.
One of the reasons the decision to deploy THAAD took time was China's opposition to a THAAD deployment to South Korea. "This is a very sensitive issue for the partners throughout the region," Lt. Gen. David Mann, the commanding general of Army Space and Missile Defense Command, told reporters in March, "especially when you look at South Korea, one of the largest trading partners, China, in the region, and so we don't minimize the sensitivity of these discussions."
The Pentagon said South Korea and the US are "working closely to ensure the swift deployment of THAAD" to the peninsula.
Each THAAD unit consists of six truck-mounted launchers, 49 interceptors, a fire control and communications unit, and an AN/TPY-2 radar.
The first THAAD battery — and currently the only deployed system — was set up expediently in Guam several years ago to protect US forces and allies in response to North Korean aggression. That battery appears to be there for the long haul.
And North Korea's recent missile testing has grown more complex and more concerning. North Korea has recently launched a payload into orbit and appears to be preparing for another test of its Musudan medium-range missile.
According to reports last month, official sources said that North Korea appears to have deployed a Musudan missile — with ranges that cover all of South Korea and Japan but could reach as far as Guam — near its east coast.
The Army will have five operational THAAD units by the end of the year as demand signals for capability growth across multiple regions. The Army still has a requirement for nine batteries but has only funded seven in the five-year defense plan.
Earlier this year Carter said THAAD's arrival on the Korean Peninsula was going to happen, calling it "a necessary thing."

George1

Colonel





Posts

: 9947


Points

: 10439


Join date

: 2011-12-22


Location

: Greece

Despite Mass Protests, South Korea to Deploy Missile Defense Shield

http://sputniknews.com/asia/20160713/1042925330/south-korea-thaad-deployment.html
_________________
"There's no smoke without fire.", Georgy Zhukov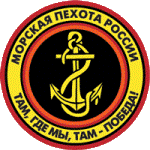 max steel

Colonel





Posts

: 3000


Points

: 3034


Join date

: 2015-02-12


Location

: South Pole

South Korean navy receives upgraded P-3C Orion

The South Korean navy has taken delivery of the first of eight Lockheed Martin PC-3 Orion aircraft to be upgraded by Korean Air Aerospace Division (KAL-ASD).

The work saw the aircraft receive improved radar, communications, acoustic devices, and other digitized systems, says Seoul's Defense Acquisition Program Administration in a statement.

The upgrade is aimed at making the eight aircraft more capable at the antisubmarine warfare mission, adds DAPA. Deliveries of the remaining seven aircraft will be concluded in 2017, it adds.

George1

Colonel





Posts

: 9947


Points

: 10439


Join date

: 2011-12-22


Location

: Greece

US to Deploy THAAD Missile Defense in South Korea 'ASAP' - Kerry

Read more: https://sputniknews.com/military/201610191046515530-thaad-south-korea-asap/
_________________
"There's no smoke without fire.", Georgy Zhukov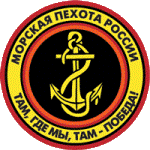 George1

Colonel





Posts

: 9947


Points

: 10439


Join date

: 2011-12-22


Location

: Greece

THAAD Deployment to South Korea
http://bmpd.livejournal.com/2478055.html
_________________
"There's no smoke without fire.", Georgy Zhukov