Ukrainian grandma says she's too old to fight Russians in the infantry so learned to pilot drones instead
A Ukrainian grandmother said she joined the Ukrainian military as a drone pilot as a way to fight, despite being unable to join the infantry.
The woman, referred to only by her first name, Natalia, spoke to Suspilne Ukraine, a public broadcaster.
Natalia described herself as a 54-year-old grandmother of six, per the broadcaster's TikTok video. She said she used to be a thermal power engineer.
She said her age ruled her out of infantry service — joking that she wasn't allowed to run and jump like its soldiers.
But, she said, there are no age restrictions when it comes to piloting unmanned aerial vehicles.
Playing a role in Ukraine's army "is a great honor because not only men but also women have to defend the country," she said, according to a translation by Anton Gerashchenko, an advisor in Ukraine's internal affairs ministry.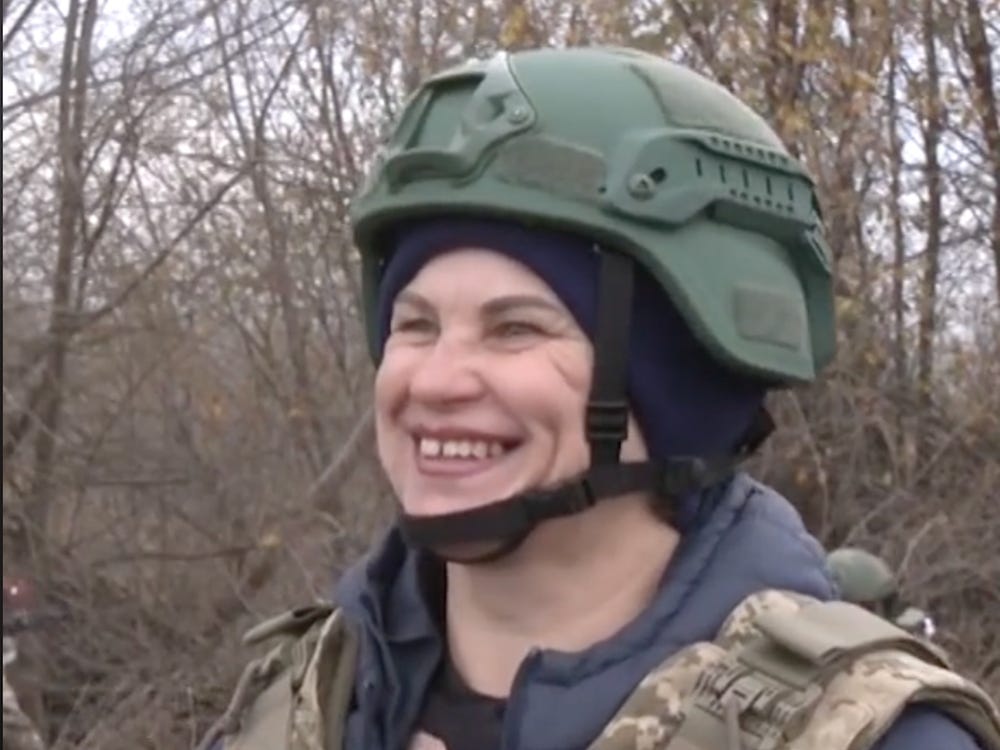 There are very few people left able to serve in Ukraine
The manpower was depleted a long time ago lol
Don't feel sorry for them at all, this is what happens to nations who fall into ignorance and arrogance which is a deadly combination