War Monitor
@WarfareReports
·
3h
Krasny Lyman front:
Z forces retook control over Vesela Dolyna village & the eastern trenches of Zaitseve.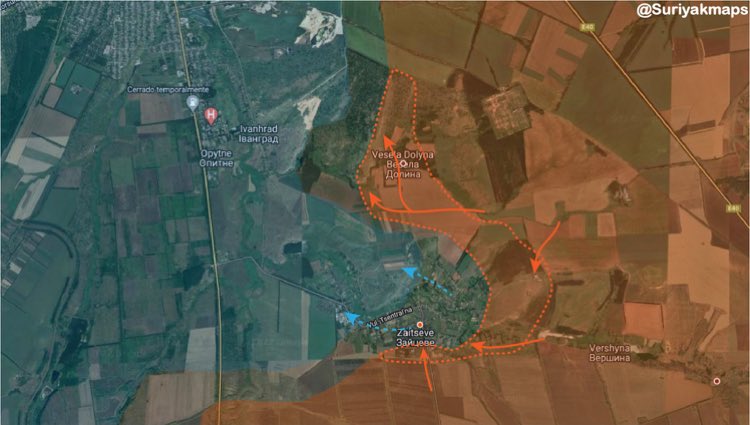 ZOKA
@200_zoka
·
1h
RUAF Su 25 on Herson front
-- GEROMAN -- time will tell -
--
@GeromanAT
·
2h
#Russia #Ukraine #Bakhmut Front
RF is moving along the whole southern axis towards Bakhmut / Artyomovsk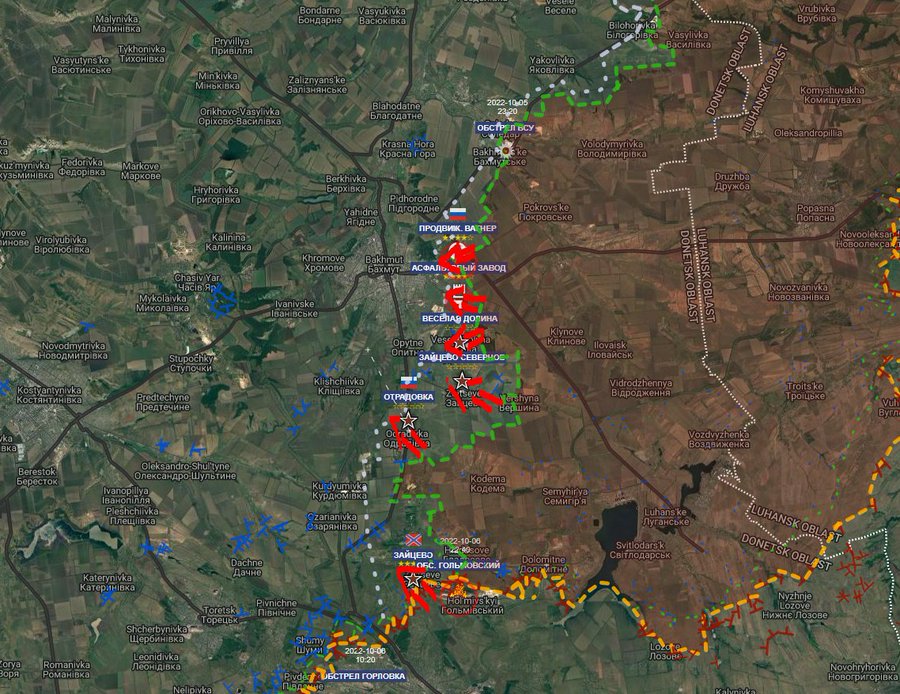 Rybar in English
@rybar_en
·
2h
During the night hours, Ukrainian air defenses shot down two Geran-2 drones in the Odessa region. According to some reports, Geran-2 barraging munitions destroyed the headquarters of the Operational Command South in the center of Odessa.
The Iranians make minced meat ...
10,000 of them and NATO can get up from the table. You have nothing that helps.
Rybar in English
@rybar_en
·
2h.
In Kharkiv Oblast, Russian Armed Forces carried out strikes with Geran-2 barrage munitions against military facilities in the Osnovyanskyi district of Kharkiv.