Decades of CIA Presence in the Ukraine and Its Nazi Links.

Odin of Ossetia






Posts

: 572


Points

: 663


Join date

: 2015-07-03

Decades of CIA Presence in the Ukraine and Its Nazi Links.
https://twitter.com/IrishAmerican27/status/1500246618326585350?ref_src=twsrc%5Etfw

GarryB






Posts

: 33216


Points

: 33730


Join date

: 2010-03-30


Location

: New Zealand

When WWII ended the nazis from west germany suddenly became our nazis and were integrated into HATO and the western military and political and social structures... they tended to be influential people which is how they got to power in Germany so it stands to reason they would infiltrate the upper reaches of the corrupt western structures too.
Helping the US win the race to put a man on the moon certainly helped and they were the new allies against the big new threat... the commies... so as long as they kept relatively quiet about their nazism they seem to have been tolerated and accepted.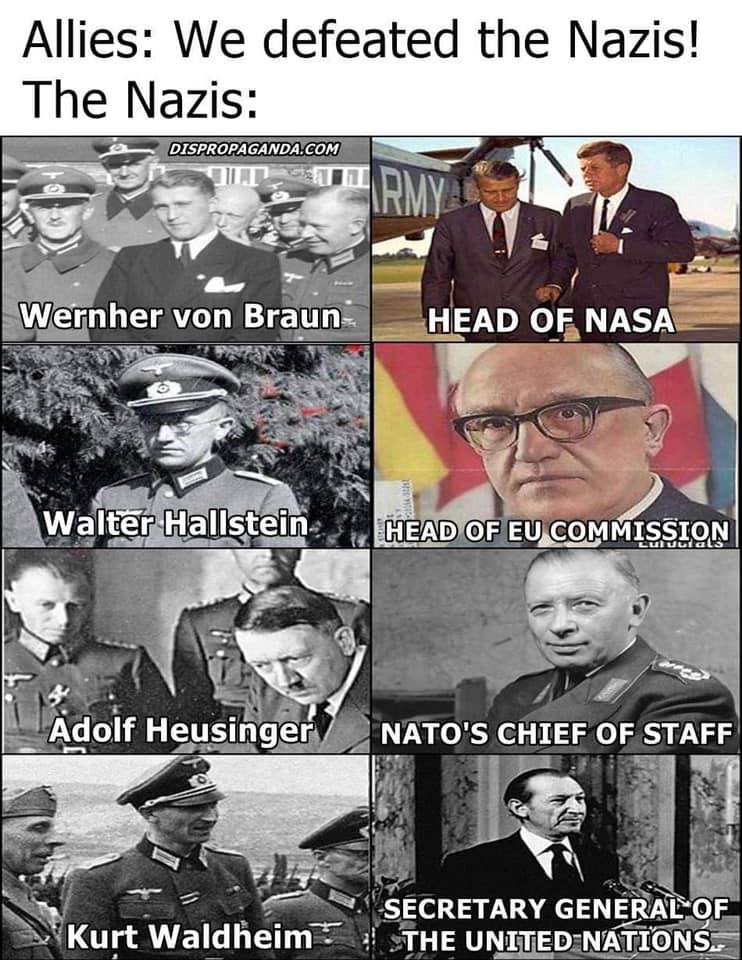 And of course it goes beyond this too, many of the chemical engineers that worked on bio and chemical weapons ended up working for big pharma companies too and help hide stuff about tholidimide.... when it was found to be doing what it was doing to unborn children they stopped selling it in the west, but kept selling it in the third world under a different name... when I think of big pharma in the west I do think of nazis anyway.
@diabetus, off topic post, will move it to another thread... and answer your question too.
Odin of Ossetia, miketheterrible, Yugo90 and Urluber like this post

Odin of Ossetia






Posts

: 572


Points

: 663


Join date

: 2015-07-03




What they do not want you to see about the present-day Ukrainians:


https://twitter.com/Katyusha_56/status/1525169567626055681?ref_src=twsrc%5Etfw