Arsenal Design Bureau pleased us with the news about a space nuclear tug. Arsenal publish a brochure with various images of the space nuclear tug and concepts of its use.
The project is an unmanned orbital station that should deliver cargo, manned vehicles and research probes to any part of the solar system
Renderings of a space nuclear tug in disassembled and folded form: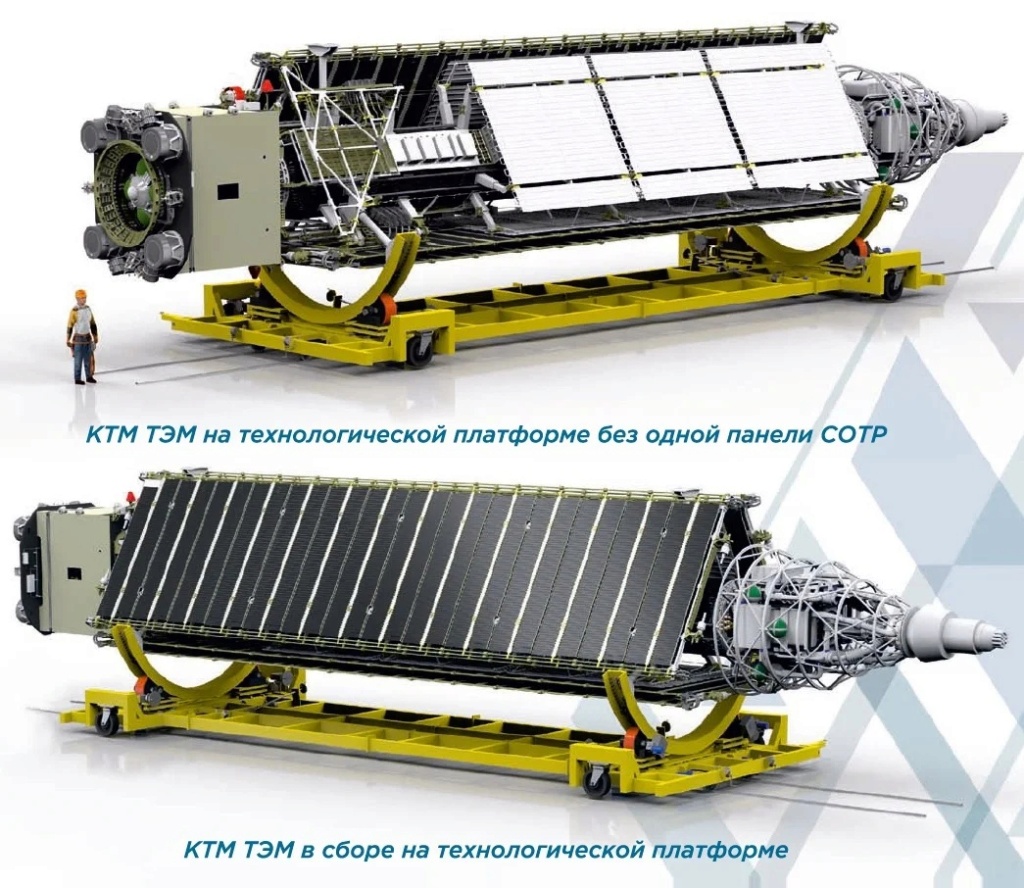 In the images, you can see the main parts of the tug: the cone is the "heart" of the entire spacecraft - a nuclear reactor with a heat-to-electricity converter. The reactor capacity should be 500 megawatts.
The "box" behind the reactor is a block of maintenance systems and a propulsion system. 
You can also see the cylindrical sliding trusses, which are the main supporting structure.
And the large white panels are radiating elements that should radiate heat into space so that the reactor does not overheat.
When folded, the space nuclear tug should be put into orbit, where it will be decomposed into its flight form. A year earlier, Arsenal posted an animation of the tug turning around.
In the images published by Arsenal, a space nuclear tug is used to deliver a spacecraft to the Moon or to deliver a nuclear power plant to Mars. It is even proposed to use the tug as a powerful repeater for long-term communication with the Martian colony.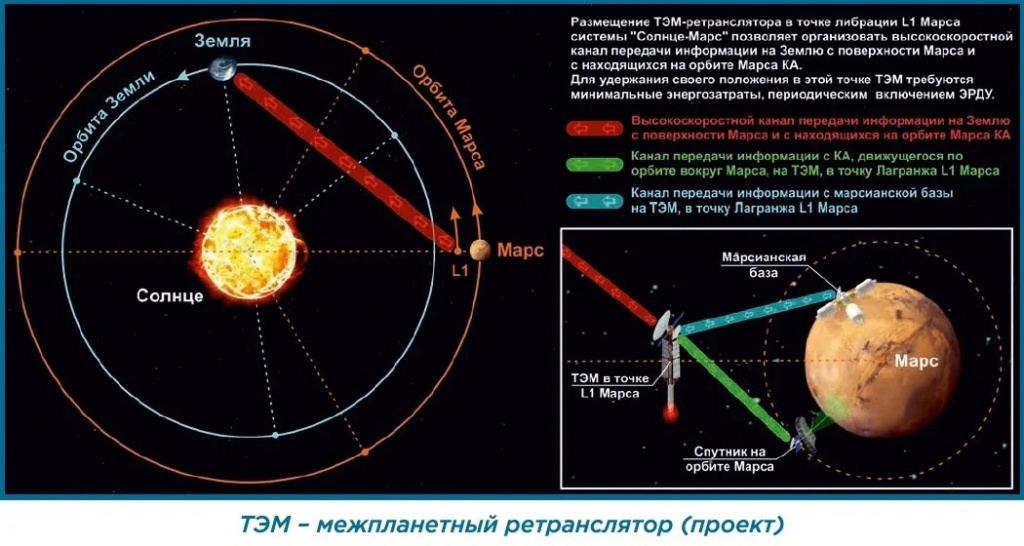 The project also includes military capabilities. It is assumed that the tug can be used as an EMP weapon to destroy enemy satellites. The option of installing a combat laser is also being worked out. Also, the tug can be used to highlight air targets from orbit for air defense.
At the moment, the tug is presented not only in the form of 3D graphics, at least one full-size prototype is being built, as far as I remember, for ground tests.