11/15/2022
TASS

A new stealth superstructure was installed on the corvette "Prvovorniy" instead of the burned-out one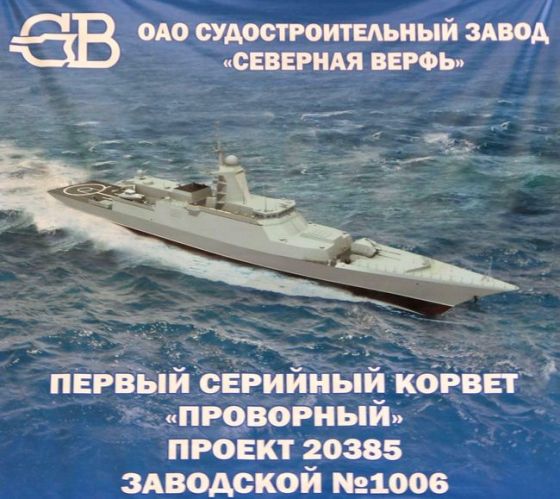 Russian patrol ship (corvette) "Prvovorniy" project 20385.
Image source: http://sdelanounas.ru/
General Director of the Sredne-Nevsky Shipyard Vladimir Seredokho said that the structure was made in six months
ST. PETERSBURG, November 14. /TASS/. A new stealth superstructure instead of the burnt out as a result of the fire was installed on the Project 20385 Prvovorniy corvette. This was announced to TASS on Monday by the general director of the Sredne-Nevsky Shipbuilding Plant (SNSZ) Vladimir Seredokho.
"Today, a new superstructure was installed on the Prvovorniy corvette," he said, noting that the structure was completed in just six months.
The construction of corvettes of projects 20380, 20385 and 20386 is carried out in the north-west of Russia by the Severnaya Verf plant, which on Monday celebrated 110 years since its founding. Plastic stealth add-ons for them are manufactured by SNSZ. Both enterprises are part of the United Shipbuilding Corporation.
The fire on the Prvovorniy corvette under construction in St. Petersburg broke out on December 17 last year. As a result of the fire, the ship's hull was not damaged, only the ship's superstructure was subject to dismantling.
https://vpk.name/news/653690_na_korvete_provornyi_ustanovili_novuyu_stels-nadstroiku_vmesto_vygorevshei.html