Again, it is not true that "old" autoloaders can handle only 640 mm ammo cartridges as you said.
I am not even sure where you took this from, as most of the projectiles in use today are longer than that.
T-72/A/M/M1 can use 680mm.
T-72B can use 695 mm.
T-72B3 mod. 2016 can use Sviniets 1&2. It is not a secret, the thing was officially claimed in the tender documentation.
T-90/A/M can use them either.
A hint : back in 2016, 3BM59/60 were already in serial production, widely commented on and documented. Won't address the rumors claiming that limited production was running since 2002 or 2005 ...
Wonder what tanks would use them back then  
The only unclear (not objectively confirmed) thing is if the T-90M can use Vacuum 1&2 that comes along with T-14, BUT ... the solution to this problem is already resolved.
E'voila :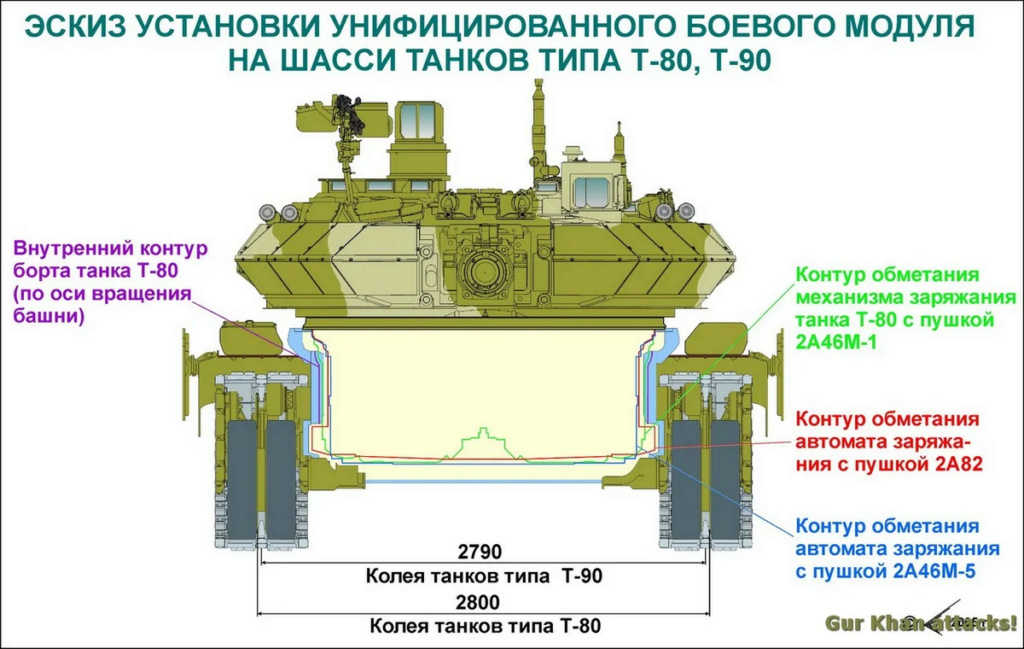 As a standard T-90 AZ autoloader can hold a 740 mm long 3BM59&60, how to fit a 900 mm long Vacuum? Just by cutting hole into side of a hull, that is 80+80 mm - exactly the lacking 160 mm length. And cover it from the outside by welding the plates on it, under the traction.
A pic with the weak spots of the Leo2.
The other side bro. There is where the ammo rack is located, covered with some ... +/- 200 mm RHAe. Kabooming it in any urban warfare will be trivial.