GarryB wrote:

New bill passed , by US senate called "Sanctions from hell" .
that seek sanctions on Russian banks and Russian energy industry..

Clearly they understand the situation about as well as you do Vann... sanctions blocking trade between Russia and the US are good for Russia, because it forces them to look for new markets and new customers... it also means US investors can't make money in the Russian economy and there is lots of money to be made there... otherwise they wouldn't need sanctions to stop US investors investing in that market.

The pathetic thing is that they probably think these investors investing in Russia are unpatriotic and that these sanctions will force them to invest in the US economy to help boost it, but the US economy doesn't make anything... it is a financial economy, and right now there is not much money that can be made, so of course with these sanctions rich US investors will be forced to not invest in Russia... so they will invest in another country with growth... which will be both good and bad for that country... they don't invest for charity... they want a good return...
I only see Russia progress as LEADERSHIP in the world development .  How much Russia LEAD in the world..
from google dictionary what LEAD means..
Lead = the initiative in an action;
an example for others to follow.
I don't see Russia progress as most in the topic see it, an numbers only thing.. or as Banks progress..
or as GDP progress or as how much money Russia have ,or as how tourism or olympic medals russia make..
I don't see progress and Interest rate thing.. like i said.. i only see Russia progress should be measure as
How much Influence Russia have over the most influential ,most popular nations for the things it produce.
.  
Because the world is not run by Robots..  at least not yet..  and nations leaders and its society
can be INFLUENCED.. Then the possibility to influence other nations is always present..
I only measure Russia success as its ability to influence most influential countries in world development..
Because Russian culture ends at Russian borders..consequence of Putin misguided development of Russia
of looking to the past to worship past glories ,instead of re-inventing Russia in a new way and look to the
present and future.
So for me Russia success is how much influence  Russia earns from the young generations of its society..
and from world leading business nations.. And the ONLY thing Russia have that earns some respect in the world , aside of weapons is Russia space industry that is a continuation of Soviet Space industry but at a far slower pace.
So Putin is doing something wrong if the only thing he does to Change the world is sit down and wait the
west to change.. He needs to INFLUENCE those changes first.. by Changing Russia into a much more attractive
NATION.. he need to get rid of his attachment to the past , screw it.. just leave the past to museums and move
forward. create a new version of Russia without Orthodox stupid Church.. Russia new religion should be Space exploration and space leadership.. and a education revolution needs to be done .
So as it is now under Putin , Russia only influence Europe ,because Europa lacks of energy and Russia have plenty. thats it.. For everything else Europe can just rely on Americans to supply them..
So Russian enemies takes advantage of Russia outdated culture ,outdated influence with better business..
Fortunately China is doing the things ,Russia should be doing but don't do ..and that is leave behind the past
and re-shape its economy for the future.  Now China is the one that builds manufacturing high tech plants in Europe and not US. They will build a Huawei manufacturing Plant in Germany..  
So what manufacturing plant Putin will build in Germany..  ?
one of Matryoshka Wooden dolls?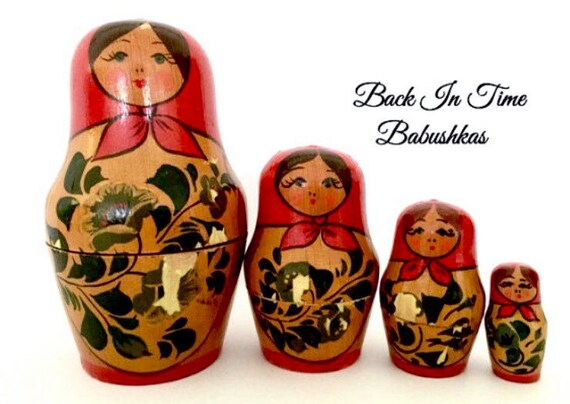 Even Obama , dedicated an entire discourse about how Obsolete is as a nation in influence...
What does Russia make he told?  and he was right.. Russia does not have a leading industry to export
anything that could grab the attention of society in developed countries.. and Putin is 100% to blame for this.
because since he came to power ,his ONLY strategy was to invest heavily a fortune in transforming Russia
in a Gas station.. completely ignoring US was dominating in world development ,with its business and culture.
and this Putin retarded policy , is what allowed US to consolidate so much power in the world ,so much influence.. not only lead in Banks ,but also lead in High tech ,leads with is MODERN CULTURE and in Space exploration..  
It is Putin himself who have told ,he is not interested in Russia leading the world.  
That they only want US to leave Russia alone...
Unfortunately for the Moron , no mater how polite he is ,the west will NEVER stop attacking Russia.. since they
have NOTHING to lose..no consequences for slapping sanctions on Russia.. why? because Russia contrary to China don't compete with American leading very influential with society business.. because Russia depends on American system ,American banks , American internet,American computers and even American entertainment dominates in Russia , then the west will continue abusing of its influence ,and use it as a weapon against Russia development..  Putin bitch all the time , the west is unfair .. but the moron DOES NOTHING to change the system and turn Russia into a real competition (for influence) to US major business in the world as China is doing..
if by leadership means influence.. the ability to lead others to follow you..
Then Putin is a bad leader and you can't fix this.. he belongs to soviet era mentality and he could do a big favor if he resigns ,and perhaps ,do what Russia empire did , that when there was no talent in Russia to leave the nation ,get a foreigner to lead instead.. Any good leader in Russia will have long time ago disbanded NATO ,through changing Russia dramatically , into an unrecognizable way of how it is today , into a very space and high tech and entertainment focused nation.. and privatize its energy industry to European friendly nations or sell it to China.