Launched
Bottle smash failure
https://tass.ru/armiya-i-opk/5707634
https://ria.ru/defense_safety/20181023/1531267420.html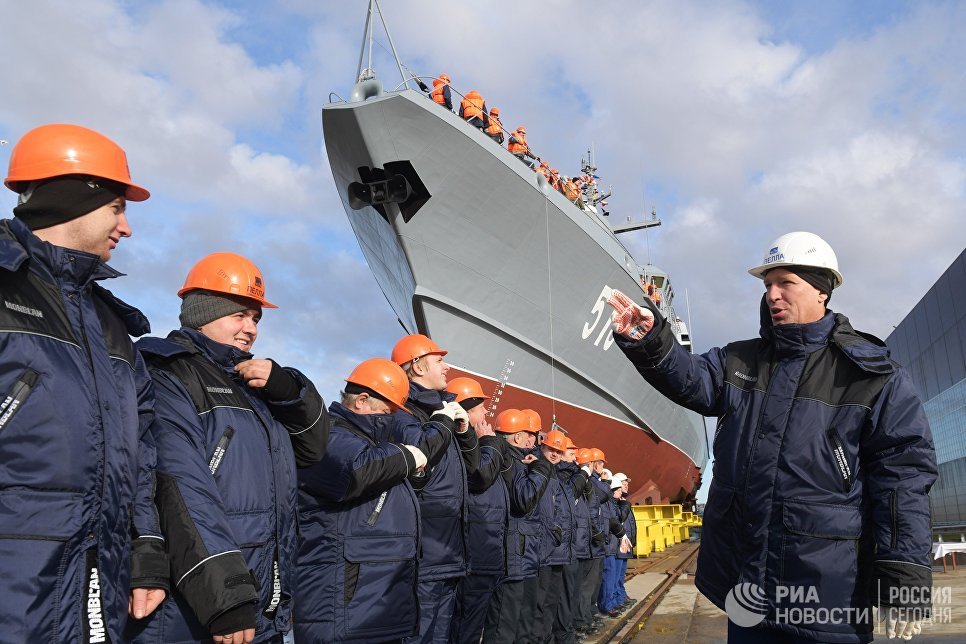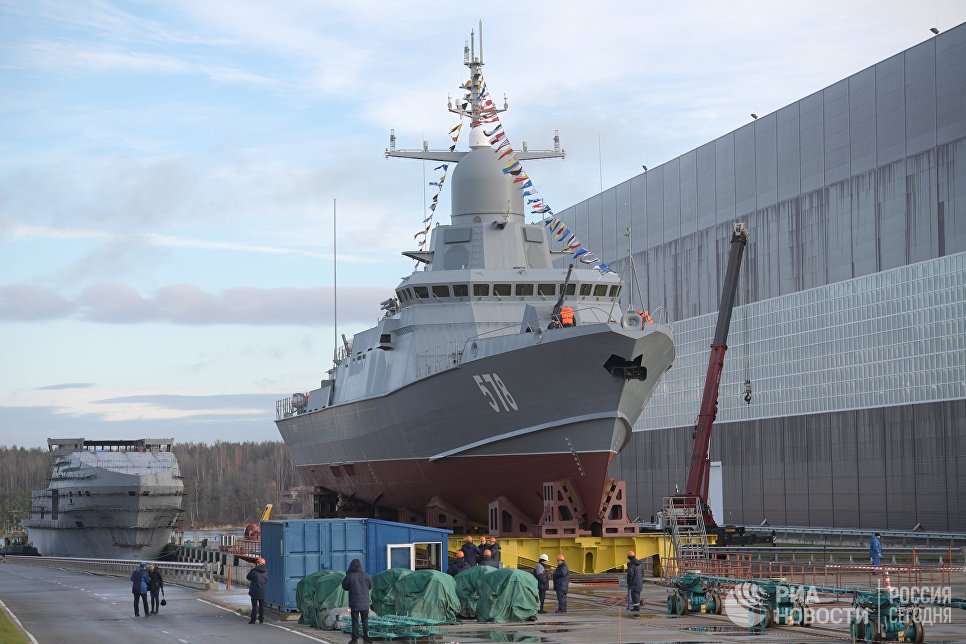 https://flotprom.ru/2018/%D0%9F%D0%B5%D0%BB%D0%BB%D0%B022/
Also a report on White Sea tests of
Uragan
https://flotprom.ru/2018/%D0%9F%D0%B5%D0%BB%D0%BB%D0%B024/
Tests on the White Sea of ​​the head small rocket ship of the project 22800 (code "Karakurt") "Hurricane" confirmed the nautical qualities and the inherent technical solutions.
According to Mikhail Krasnopeyev, the Uragan, which arrived in Belomorsk in early October for state tests, was successfully shot out of Caliber cruise missiles at a coastal and sea target in the White Sea.
"Passed nautical tests, applied weapons in the swell over three points. Has developed a speed of more than 30 knots," added Mikhail Krasnopeev.
And about the engines https://flotprom.ru/2018/%D0%9E%D0%B1%D0%BE%D1%80%D0%BE%D0%BD%D0%BA%D0%B0382/
Stabilization of the situation with the supply of engines for small rocket ships of the project 22800 "Karakurt" is expected in 2021-2022. This was announced on Tuesday, October 23, by the deputy head of the shipbuilding department of the Russian Navy, Captain I rank, Mikhail Krasnopeyev , during the launching ceremony of the Buryat MRC at the Leningrad Shipyard Pella.

"There is a problem, we are solving it," Mikhail Krasnopeyev acknowledged, answering a question about the disruption of the deliveries of M507 diesel engines manufactured by PJSC Zvezda. "engines for" Karakurtov "will build Kingisepp Machinery."
Apparently this 4th ship is launched without engines https://flotprom.ru/2018/%D0%9F%D0%B5%D0%BB%D0%BB%D0%B023/
Factory running tests of the small rocket ship "The Tempest" of Project 22800 (code "Karakurt") will begin in the second half of 2019.

The Tempest is the fourth IRC of project 22800, built at the Pella plant. The transfer of the ship to the Baltic Fleet is scheduled for 2020. However, the timing depends, among other things, on the timeliness of the delivery of M507 diesel engines manufactured by PJSC Zvezda.
There has been suggestion at Balancer that 3rd boat launched without engines too, its certainly floating significantly higher than the others in the pics against the wall at Pella.