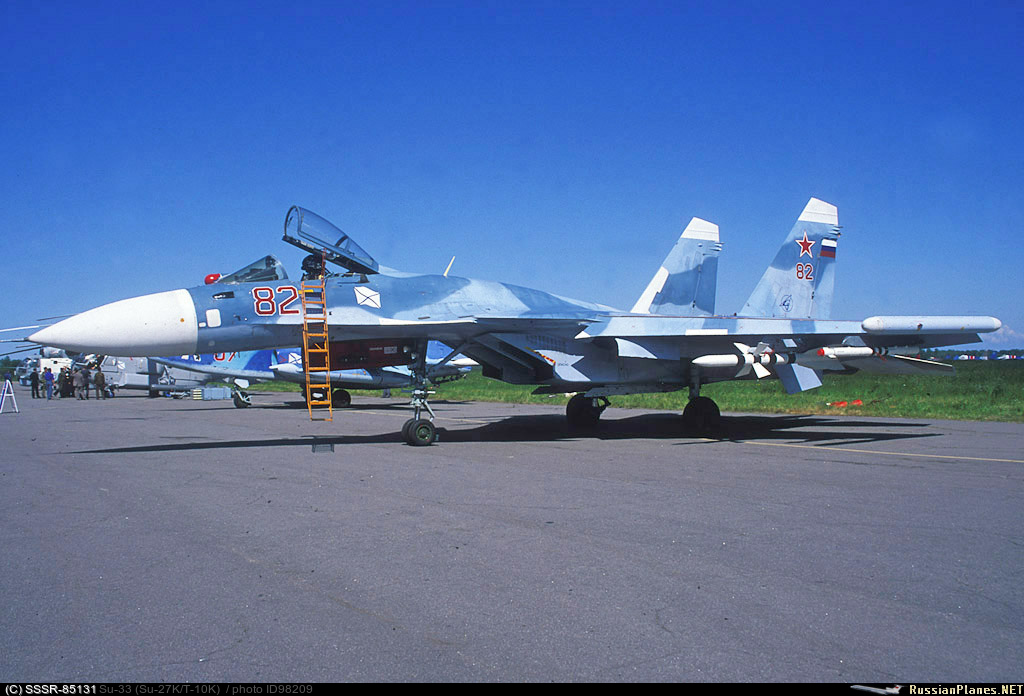 Su-33 have ECM pods from the beginning, but not very often seen with them.
So what are you trying to say... the Russian Navy are fucking idiots and are buying Su-30SMs for the job of long range patrol missions over sea water but because they are too stupid to get them with corrosion resistance they can't actually use the Su-30s they bought for the role and will have to use Su-33s instead?

Corrosion resistance and good navigation equipment can be applied to any upgrade or new build aircraft... aircraft operating from arctic islands make more sense to be land based unless you are suggesting they are based on islands and fly out to carriers operating in the arctic ocean and then fly back.

No one said, that Russian navy are stupid. They bought Su-30SM to replace Su-24M and Su-27 in defense of naval bases, like protecting Crimea, protecting Kaliningrad, protecting Murmansk, protecting Kamchatka, etc. As far as I know, Irkut produce Su-30SM in one standard with standard anti corrosion protection and equipment. Su-33 and Su-30MK2 were produced in KNAAPO, not in Irkut.
Kuznetsov went through modernization for addoption to MiG-29K, which will take the task on the carrier. Russian NAVY few years ago decided, that Su-33 will take its duties from ground based airbases and now they are free to do that. For now Northern fleet have 2 Su-30SM, even when they will have full squadron of 12 Su-30SM, there will be enough of them to protect Murmansk, Kola peninsula and border with Norway and Finland in the north region. Navy doesn't have hundreds of Su-30SM, they will have a squadron per fleet at best. RuAF need their Su-30, Su-34 and Su-35 in other parts of Russia to defend. Far North and Arctic region will be defended by MiG-31BM and free regiment of Su-33, which after stage 2 modernization will be ready to do that job.