It seems obvious that the US account of the attack stretches credulity. Some hero made the graphic below illustrating 76 impacts on the three buildings of the Barzeh research facility.  I wonder what that would work out as, a missile for every 3-6 sq. meters?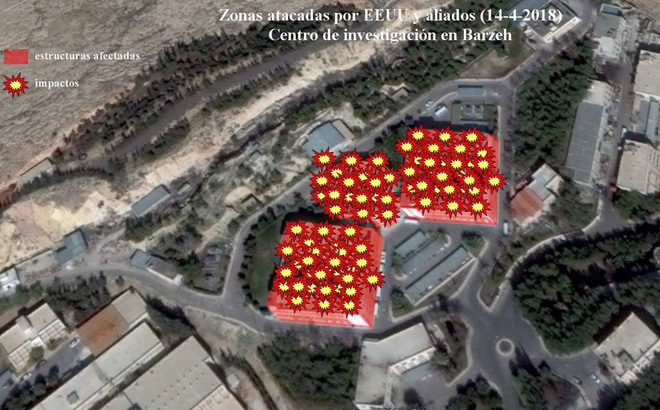 How does that square with what is seen following the attacks? Not to well, I'd say.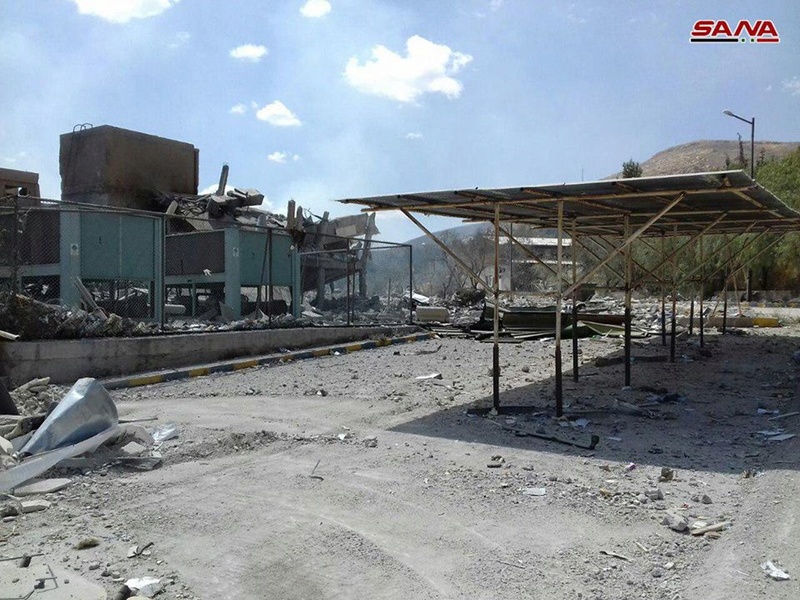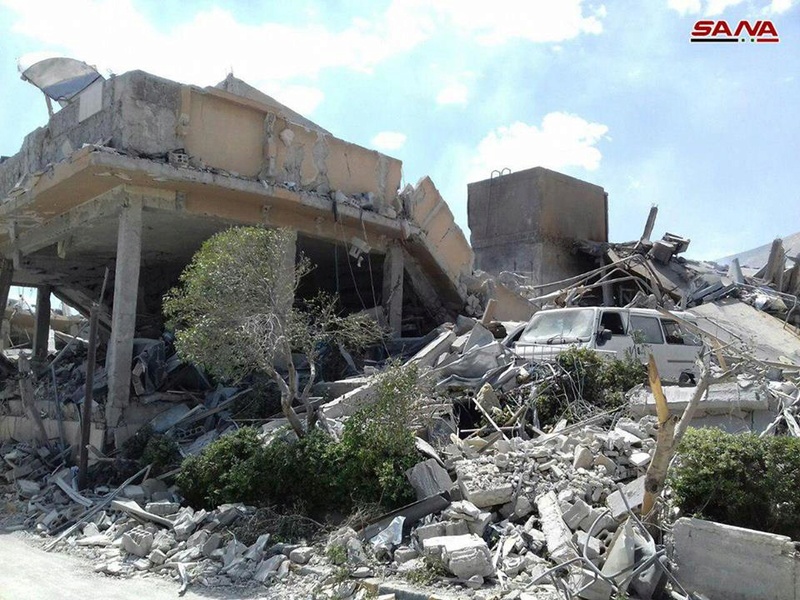 Somehow they're bullshitting about what was targeted and their level success in doing so. That's not in any way surprising.