The saga rolls on and please can we keep to the topic?
OPCW emergency meeting called by the Russians is tomorrow.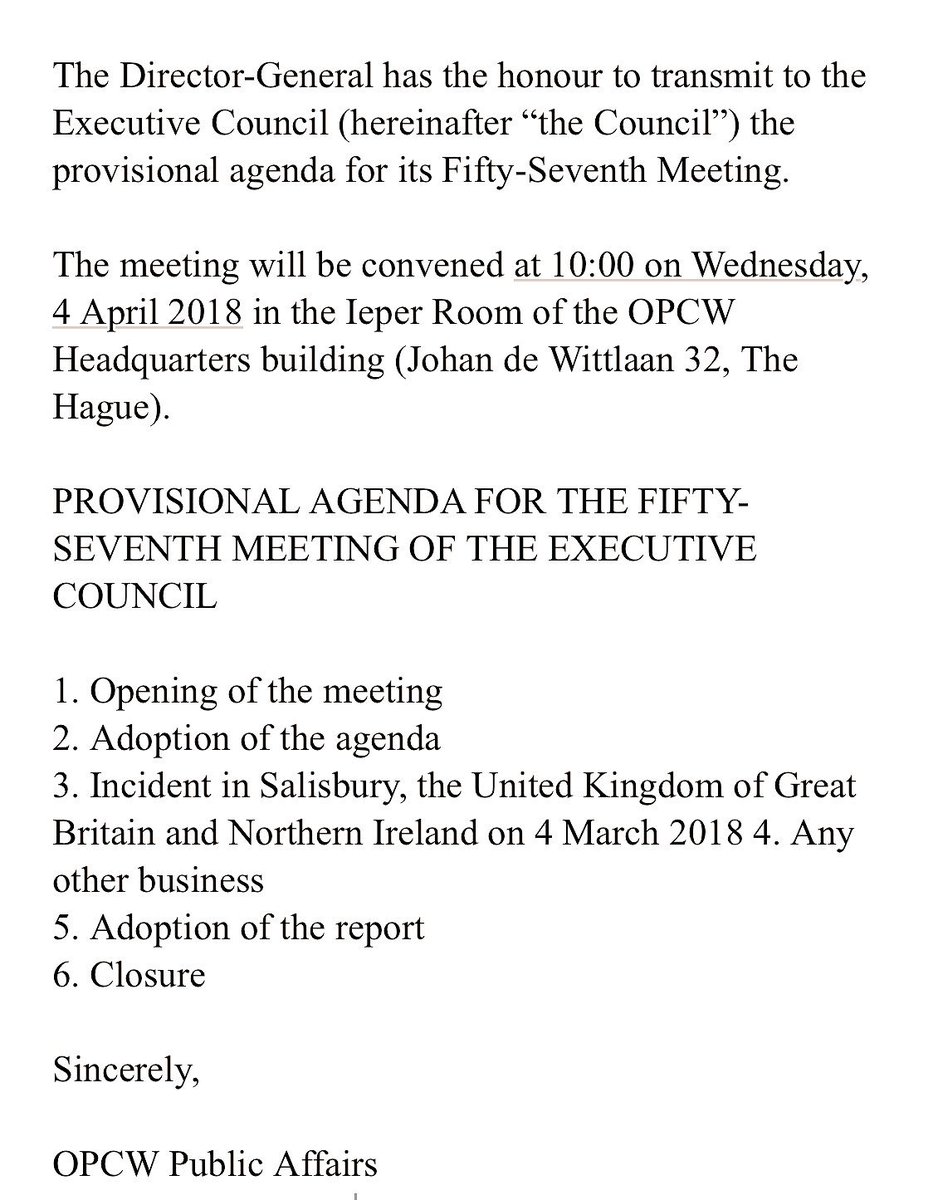 Also, more digging by John Helmer in Moscow. Briefly, the UK Government is, contrary to what that Judge said about the terms of the Vienna Convention on Consular Relations of 1963, indeed breaking UK Law, that is the bilateral consular convention signed into Law by Parliament in November 1968, by not allowing either family or consular access to Yulia.
Interestingly the Russian Embassy still seems not to be pushing its case very hard here as it is still not going to Court with a habeas corpus claim. Why not is a mystery.
http://johnhelmer.net/yulia-skripal-is-not-allowed-to-telephone-her-grandmother/#more-18954