in more economy related news.. that will affect Russia economy and also world wide ,
specially in Putin's dreamed vision of turning Russia into the #1 tourist nation in the world.
US military 'did not give it to ANYBODY', coronavirus came from CHINA: Trump gets involved in bioweapon conspiracy spat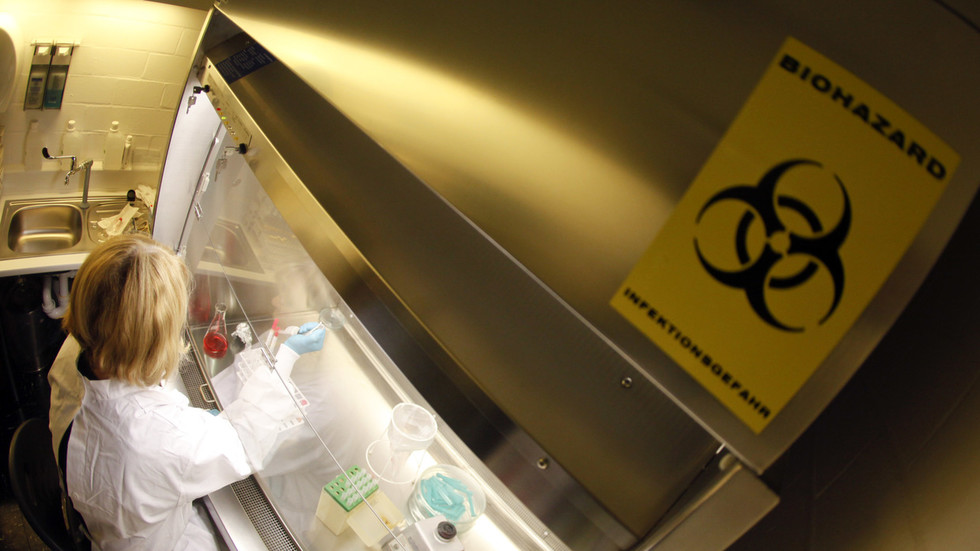 https://www.rt.com/usa/483371-trump-china-virus-conspiracy/
Like i said , China is pointing fingers at US for this corona virus ... and this is very serious ,
they will not do that if they did not had strong information that it is.. and like i said ,the information
in the internet is very convincing.. yet not 100% conclusive yet.. but is clear that US will had the motives
to use such a weapon and more than anything that they do have the morals and values (none)
to conduct such a criminal if that is what it takes to take down China economy..  i mean if they are giving
weapons to Alqaeda and Isis to over run many countries in middle east..  and seeking to starve to death
venezuelan population ,with sanctions on venezuela food.. and medicines. then anything is possible.
that said.. all the idiots in this forum ,that believe to "economy experts" ,that shamefully disconnect
how world politics affect directly Russia economy.  will be now for an awakening of a new reality.
If this corona virus in China IS what it looks to be... A BIO Weapon attack..  then this will become the most dangerous step humanity have gone into their own auto destruction.. because if this is indeed a bio attack by
Americans on China.. this will become equivalent to a large extend ,as the nuclear attack on Japan , by US
airforce..
because in the same way ,the nuclear attack on japan on civilians cities ,triggered a world wide
nuclear arm race..  in the same way ,this mass scale BIO weapon attack will trigger a world wide BIO weapons
race..
and it will be impossible to stop it ,or regulate it..  every nuclear power will  be seeking to start developing Biological weapons ,not just for test.. but for offensive , for revenge.......
after this biological attack.. if confirmed it was by China . then this will make the world and incredibly more dangerous place to live , thanks to Washington DC and US military . .
So this will have disastrous consequences not only for world security ,
but specially for those outdated economies  like ,italy ,Spain ,latin america , that depend on tourism
for its economy.. also it will affect greatly Russia ,france and potentially Egypt economy too..
in Saudi Arabia for the first time nobody travels to mecca in ramadan..  
for fear in corona..
so lets see.. how Putin's "diversification economy project" will be hit..
after Covid-19 incident world wide , that targets more harder those nations US consider enemies.
expect dramatic chances in world economy..
https://www.rt.com/news/483362-airlines-entertainment-business-coronavirus/
this is my own list.. but the linked the above link report ,posted by reference as proof ,the world will not be
the same again.
1) The tourism industry world wide is going to be hit hard.. nobody will want to travel.
   because this bio incident ,will trigger a response to US , and US allies.. by those nations
  affected. i don't think italy ,china ,japan ,russia ,france ,germany.. will just stay with hands crossed
  after this attack threatening their nations existence.
2)it will target Putin's olympic world sports capital dreams vision.. at least this is positive ,so that moron drop
  his bet and stop wasting so much money in sports tourism ,in olympics events and similar distractions.
3) it will target outside entertainment ,public events , musicians will go bankrupt who depends on concerts
   to make money nobody will attend.. for fear of bio attack..
4)and for those that still travel.. this will make traveling a real painful nightmare anywhere.. because if this
virus is indeed a BIO weapons.. China will know it.. and the entire world will know it too.. since embassies
behind the scenes will ask the chinese.. nothing that is liquid.. will be allowed to enter.. and womens vagina
and both and any hole in human body searched.. and dangerous for health x-ray scanners deployed in every
airport in the world.. for US airports ,the hardware to verify capsules with liquids ,potentially containing bioweapons is already in place..
5)it will be the end of toy drones... no longer they will be allowed to fly in any city or any place..
6)this can potentially end the way education is done.. will trigger in the top powers nations ,to move all education to online..
7)this will have a dEVASTATING impact on airliners around the world..
It will also have a devastating impact on cruise sea liners around the world. people
   will simply stay at home for fear of any other bio weapon attack.
9)this will also create major negativity against US , but will not be enough to trigger a world
wide boycott to US business...why? because US leadership in business is too strong ,and everyone
needs them. so bad for putin's Russia gas station ,that he can't say the same. nobody needs russia ,unless
it is for nation security , it happens to be attacked by US gov.
at the same time this Covid-19 incident.. will make the
American internet
,the most important
source of entertainment in the world by far..
So modern economies ,digital economies ,what i was hoping russia to become a digital/space economy focused, will be the ones that will benefit significantly from this.. this is another reason why Russia needs a new internet
outside American control.. it could be done with china help.. and if Europe awakens ,and decide to split or take distance from US and become sovereign for real.. they could also offer to join the Russia-China axis for a new
internet project..
in summary...
This corona virus incident in china.. will significantly polarize the world.. completely split it...
in 2 or 3 parts..
there will be the US system , and there will be the China system.. and is unknown if europe
will continue playing in both sides leaning more to US and NATO as it have been doing, or if  this BIO attack
will be the end of the trust of americans and the definitive split on relations ,and so europe seek to develop
their own system. with their own internet.. they already have their own space industry.. and france pushing
to create an exclusive European army.. but not doing well ..in recruiting nations for it. The only way out of this
is massive banning world wide of private independent biological research centers ,specially under control of United States.. and any research anywhere in virus ,will have to be done only in laboratories in neutral places
with participation of international community..  demanding that LABS jobs are only used for curing deceases and not for creating new viruses ..  in the same way nuclear treaties were created to limit nuclear weapons ,same way biological treaties will have to be done..Putin will be a fool.. if he sign any nuclear treaty with Trump without
a treaty significantly ending US laboratories that do research of viruses and deceases..
after the corona virus incident bio weapon attack on China.. is clear for me. .that the third world war..( or 4th world war...depending how counting is done) will be a biological war.. and US is deploying its bio weapons labs ... all around Russia and China..
pentagon bio weapons labs around Russia ,China and iran borders.. a coincidence ?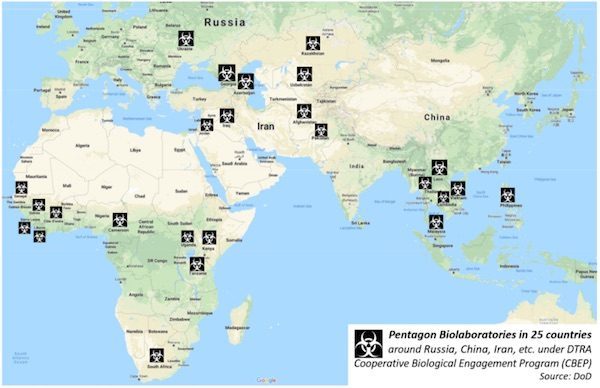 https://entretiensentresoi.wordpress.com/2018/02/06/pentagon-biological-weapons-program-never-ended-us-bio-labs-around-the-world-dilyana-gaytandzhieva/
The US biological research program ,is highly provocative and highly questionable ,  and he should demand
those programs to be fully open to the international community and its scientist names known.. to be questioned for what they doing.. and Hopefully putin will get a clue, that his enemies are preparing for are biological war
against Russia and that his politeness will not protect Russia and that he needs to be prepared.
The conflict in Syria ,could well be a major experiment of the pentagon , a minor scale exercise of how they plan
to defeat Russia.. through endless proxy wars using Islamic extremism.. combined with bioweapons attacks.. on Russia..
if you look at the map of Pentagon bio labs.. it should be clear by anyone who irresponsible this is..
they deploy bio weapons labs on unstable zones at war near Russia or China.. what could go wrong?
and they do it on purpose.. and in africa near zones ,that there is a lot of guerrilla fighting..
this is done on purpose ,so that to "justify" their "losing biological weapons" in a laboratory after a civil war
in that country and terrorist over run the lab.  opps..  
US military , can easily deploy terrorist in any of those countries ,with their bio-labs.. and later claim "terrorist over ran" their facilities.. and then effectively use islamic terrorism as a troyan horse and they armed with bio logical designed against Russia or China in the future . if putin had any brains.. any nuclear arms treaty in the future ,should not be done ,until a total removal of US nuclear weapons in europe and the full dismantling on any bio lab outside US territory.