+54
thegopnik
ALAMO
Mir
Russian_Patriot_
RTN
Scorpius
TMA1
magnumcromagnon
Backman
Daniel_Admassu
LMFS
Maximmmm
owais.usmani
Isos
Dima
jhelb
Admin
mnztr
Rodion_Romanovic
Gazputin
hoom
southpark
dino00
GunshipDemocracy
flamming_python
Kimppis
chinggis
Tsavo Lion
slasher
miketheterrible
PapaDragon
kumbor
Nibiru
d_taddei2
Labrador
Big_Gazza
x_54_u43
marat
AlfaT8
SeigSoloyvov
Luq man
walle83
Hole
George1
runaway
GarryB
verkhoturye51
franco
KiloGolf
medo
JohninMK
ATLASCUB
kvs
Singular_Transform
58 posters
Aircraft Carrier Admiral Kuznetsov: News #2

LMFS






Posts

: 4148


Points

: 4150


Join date

: 2018-03-03

Seen at Red Samovar's Twitter: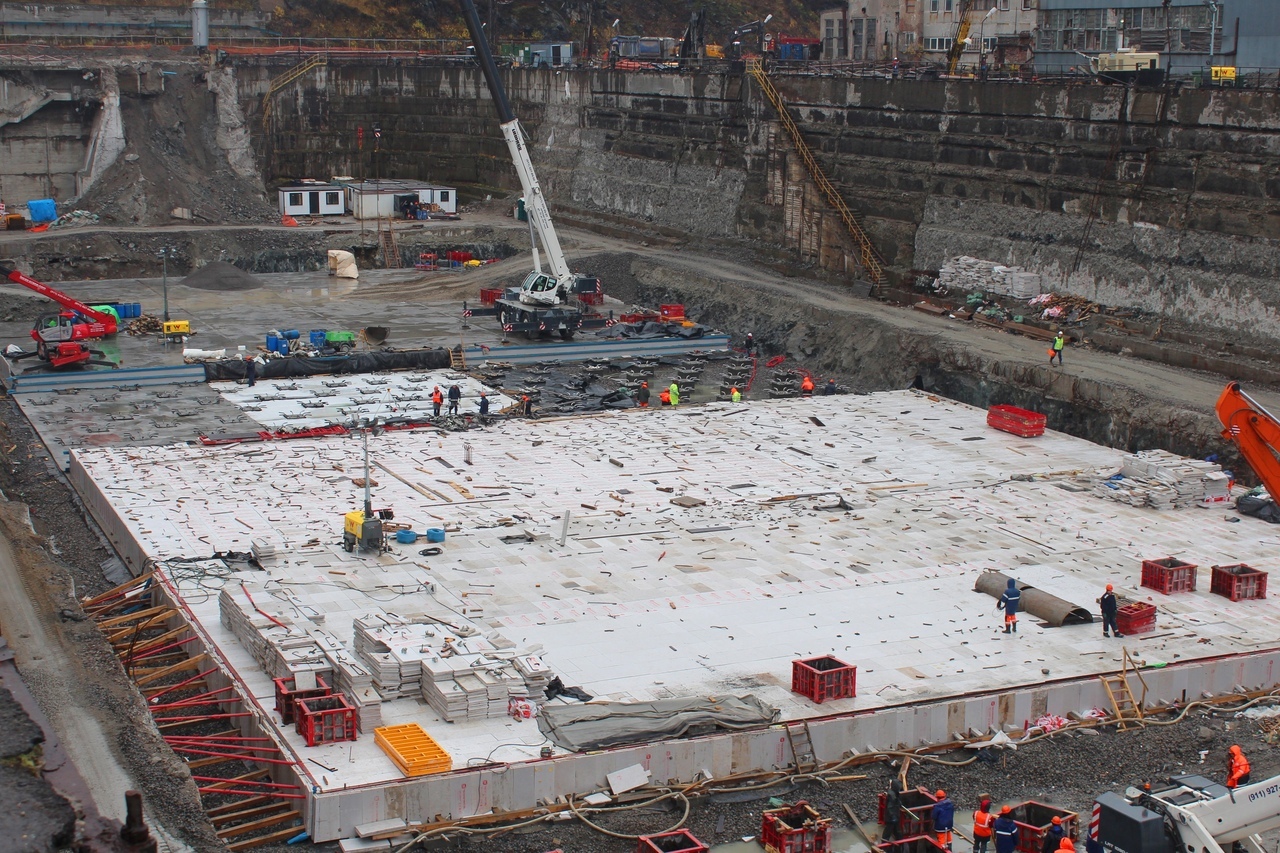 https://twitter.com/Strike_Flanker
Big_Gazza and Hole like this post

Mir






Posts

: 1415


Points

: 1419


Join date

: 2021-06-10

They should build more of these but how about adding a few heavy duty cranes on the sides to turn this dry dock into duel role construction and repair yard?

JohninMK






Posts

: 9790


Points

: 9913


Join date

: 2015-06-16


Location

: England

Five years old but a pretty good background article. Published pre reaching Syria.

https://www.thedrive.com/the-war-zone/5700/russias-carrier-was-designed-to-be-heavily-armed-even-without-its-air-wing

mnztr






Posts

: 1351


Points

: 1395


Join date

: 2018-01-21

http://www.navyrecognition.com/index.php/naval-news/naval-news-archive/2021/november/10968-repairs-to-the-russian-aircraft-carrier-admiral-kuznetsov-delayed.html

damn!!!

xia3962243






Posts

: 1


Points

: 1


Join date

: 2021-03-25

Russia can't repair the aircraft carrier
Big_Gazza dislikes this post

hoom






Posts

: 2333


Points

: 2323


Join date

: 2016-05-06

Wow, now thats a really authoritative source there
Some guy on twitter with the name of a Hong Kong pop singer quoted in a Eurotrash Military contractor Press release aggregator site.
That said its probably true: They can't repair it.
Yet.
Anyone with Google could have noticed that the Drydock they need to complete the repair isn't finished being rebuilt -> repair can't be completed
yet
.
Edit: or more to the point, read it on Tass https://tass.ru/armiya-i-opk/12867191
MOSCOW, November 9. / TASS /. The heavy aircraft-carrying cruiser of project 1143.5 "Admiral Kuznetsov" is planned to be delivered to the modernized dry dock of the 35th SRZ branch of the Zvezdochka ship repair center in June next year. At the same time, the delivery date of the ship will be shifted to 2023. This was reported to TASS by a source in the military-industrial complex.

"The docking of the cruiser Admiral Kuznetsov will take place in June next year. The ship will stand on the slipway of the new dock for staging the propeller-rudder group and hull work. Its repairs will be completed in the summer of 2023, and at the end of the same year the aircraft carrier will be handed over to the fleet," the source said. agencies.

According to him, the updated dock is capable of accepting the cruiser by the end of this year. "However, this technological procedure is safer to carry out in stable weather, in warm and light times," he added.
Big_Gazza and kvs like this post

GarryB






Posts

: 32265


Points

: 32793


Join date

: 2010-03-30


Location

: New Zealand

Who is Louis Cheung_hk and why should we believe him?

Equally... who cares... what is one extra year... it is going to take time for them to get escort ships ready to sail around teh place with her while she is testing all the new stuff so even if she was handed over now we would still have to wait.... I am sure the crew would need a bit of refresher training on what they did before and what has now changed...
Big_Gazza and kvs like this post

LMFS






Posts

: 4148


Points

: 4150


Join date

: 2018-03-03

It was already known they would deliver it in 2023, and a new thread for these no news when we already have one for the Kuznetsov is absurd if you ask me...
GarryB, kvs and owais.usmani like this post