Indian Navy to upgrade 10 Kamov Ka-28 ASW helicopters with IAI Skimmer upgrade packages which will improve their capabilities manifold, reports Israeli media.
So this is what we have- 18 P-8Is, 24 MH-60Rs, 4 Kamorta class, 14 Ka-28s and 16 Anti Submarine Warfare Shallow Water Craft corvette.
India Navy's ASW capability seems to be quite robust.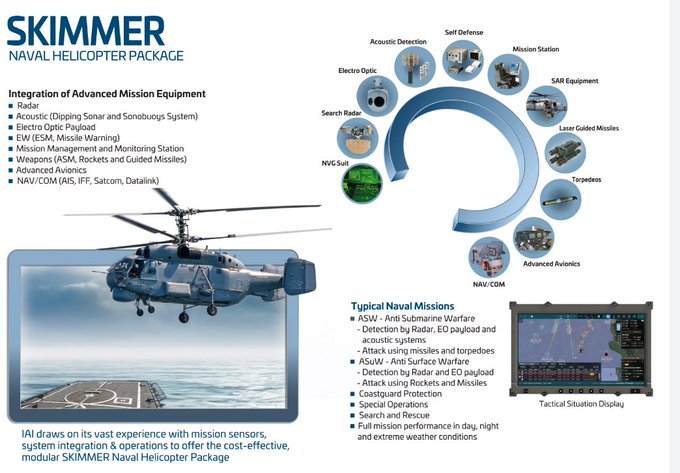 And there is this - Long-range Supersonic Missile Assisted Torpedo or SMART (was tested earlier today). This means the Indian Navy also has the ability to locate and fix ASW targets at extreme distances.
Last edited by Sujoy on Mon Dec 13, 2021 12:11 pm; edited 2 times in total