SeigSoloyvov wrote:After we seized Tabqa no, ISIS is just being an annoyance at best, they have been broken and are no longer a serious threat. Sure things have to be taken from them but they will retreat whenever attacked now because they cannot handle it anymore.

That is semi right, It ALL comes down to Deir. We want it, Russia wants it.

Without Deir the kurds will become much less attractive for the US and the kurds know this.

Deir is literally do or die for both side, whoever takes it wins the war pretty much.
One more question if you can answer it. Is there really a lot of Kurds, so that IS keeps reatriting like that, or there were a lot of you guys there to help them?
Because i see that area north of Raqqa, where IS is crushed without any serious fighting.
And in a same time, and now in east Aleppo, best forces in SAA, Tiger Forces slowly advancing and taking massive casualties. ISIS is putting heavy resistance, lots of tanks and artillery in use.
just in last 10 days SAA lost over 50 KIA, and who knows how many MIA.
Yes they're advancing but on heavy price.
Map update, despite heavy IS reinforcements SAA keeps advancing. Around 650km2 captured since start of operation.
https://twitter.com/warsmonitoring/status/869600921705164800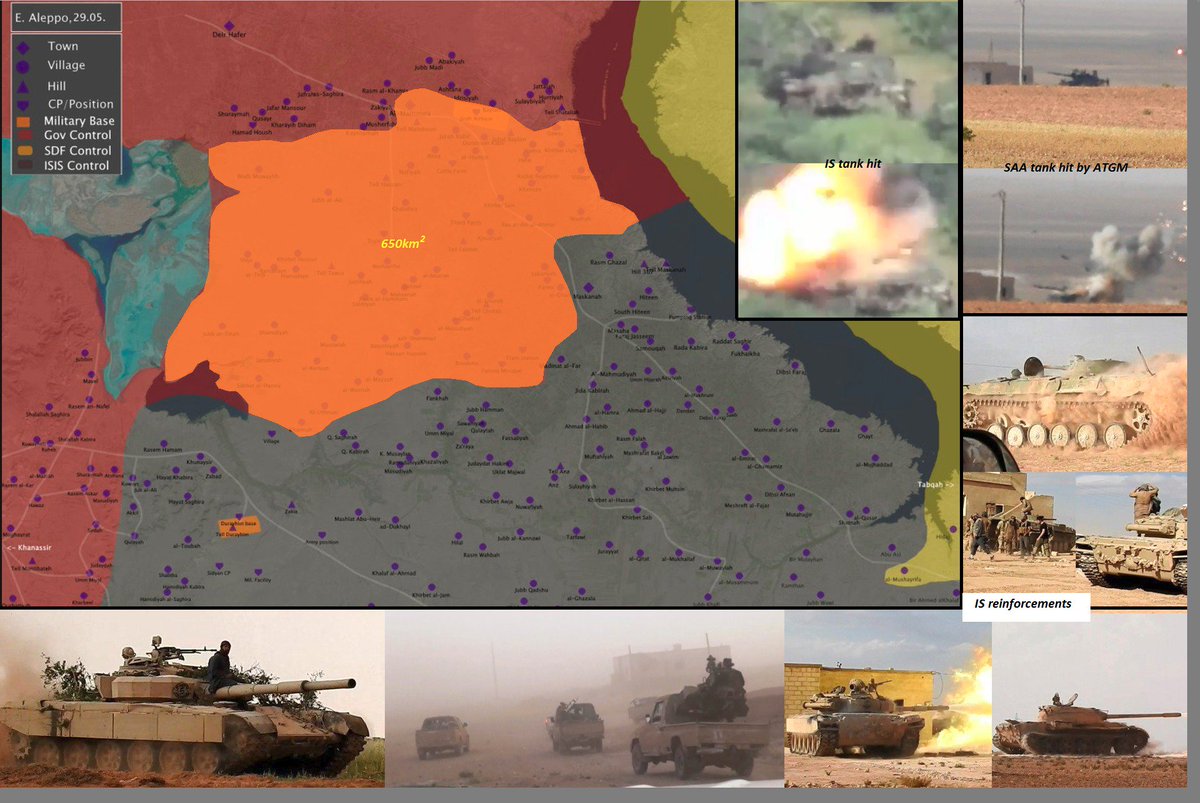 video of fighting today
And 1 more, compilation of fighting during last month.
I haven't seen this intensity of fighting on Kurds side, not even close. No videos, or no fighting like this at all?
As far as Deir Ezzor goes, that is almost impossible to be captured by IS. Maybe if US bomb SAA couple more times, but who knows what will happen after that.