I looked into the Epoch turret and the Bulat missiles, and I still have few questions.
The Epoch turret has 3 main weapons system:
1. Low Velocity 57mm gun.
2. 4 Kornet missile launchers.
3. The Bulat missile system.
1. Why we need the L.V 57mm gun, while we can have the H.V 57mm gun that can do everything that the L.V can do and much more?
The only thing that the L.V 57mm can maybe do better than the H.V 57mm is the indirect fire. But this problem can be solved with 82mm gun/mortar that its turret should be mounted on the BMP-3. Below is a picture of the 82mm gun/mortar 2S41on K-4386 Taifun 4×4.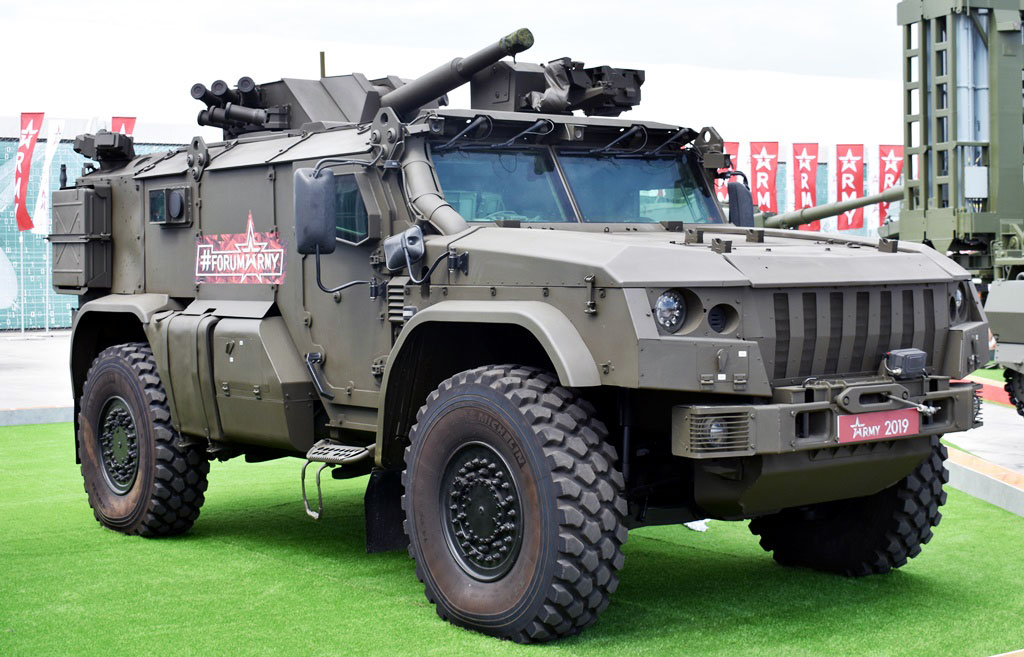 The 82mm mortar "Drok"
2. As for the Bulat missiles, I don't see any reason for it because the H.V 57mm gun and the Kornet missiles can take care of everything in the battlefield. But IMO there is only one reason to have this system, especially if the diameter of those missiles is about 50mm.
The reason for that is to make the Kornet missile to work with the Bulat system in the same way that the RPG-30 works.
In Israel the Trophy APS that mount on the Merkava 4M intercept few times the Kornet missiles that fired from Gaza Strip, and maybe that's the way of the Russian to trick the APS.
3. So, that's what I'll do with the Epoch turret: I'll replace the L.V 57mm gun with the H.V 57mm gun, I'll keep the Kornet missiles, and I'll keep the Bulat missiles system too. If there is a need for indirect and the H.V gun can't deal with that, I'll add the 82mm 2S41 gun/mortar.