MOSCOW, January 24 - RIA Novosti . The Uran-9 combat robotic complex has been adopted by the Russian army, said Vladimir Dmitriev, general director of the Kalashnikov concern.
According to him, the complex will be finalized taking into account the combat use in Syria.
"Syria is an excellent testing ground for understanding the strengths and weaknesses of any weapon," Dmitriev added.
The Uran-9 robotic complex is designed for reconnaissance, fire support and destruction of enemy armored vehicles. The 12-ton robot is armed with an Attack guided weapon system with anti-tank missiles, Shmel-M jet flamethrowers, a 2A72 30-mm automatic cannon and a 7.62 mm machine gun.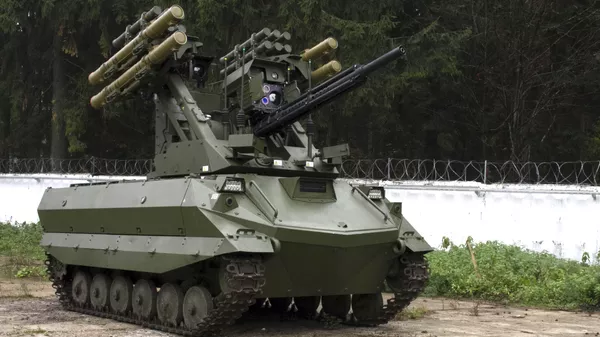 https://ria.ru/20190124/1549807789.html