RIA Novosti, 22.05.2022 (обновлено: 04:55 22.05.2022)
Commander of the Strategic Missile Forces spoke about the capabilities of the Sarmat missile
Commander of the Strategic Missile Forces: "Sarmat" flies through the North and South Poles and along other trajectories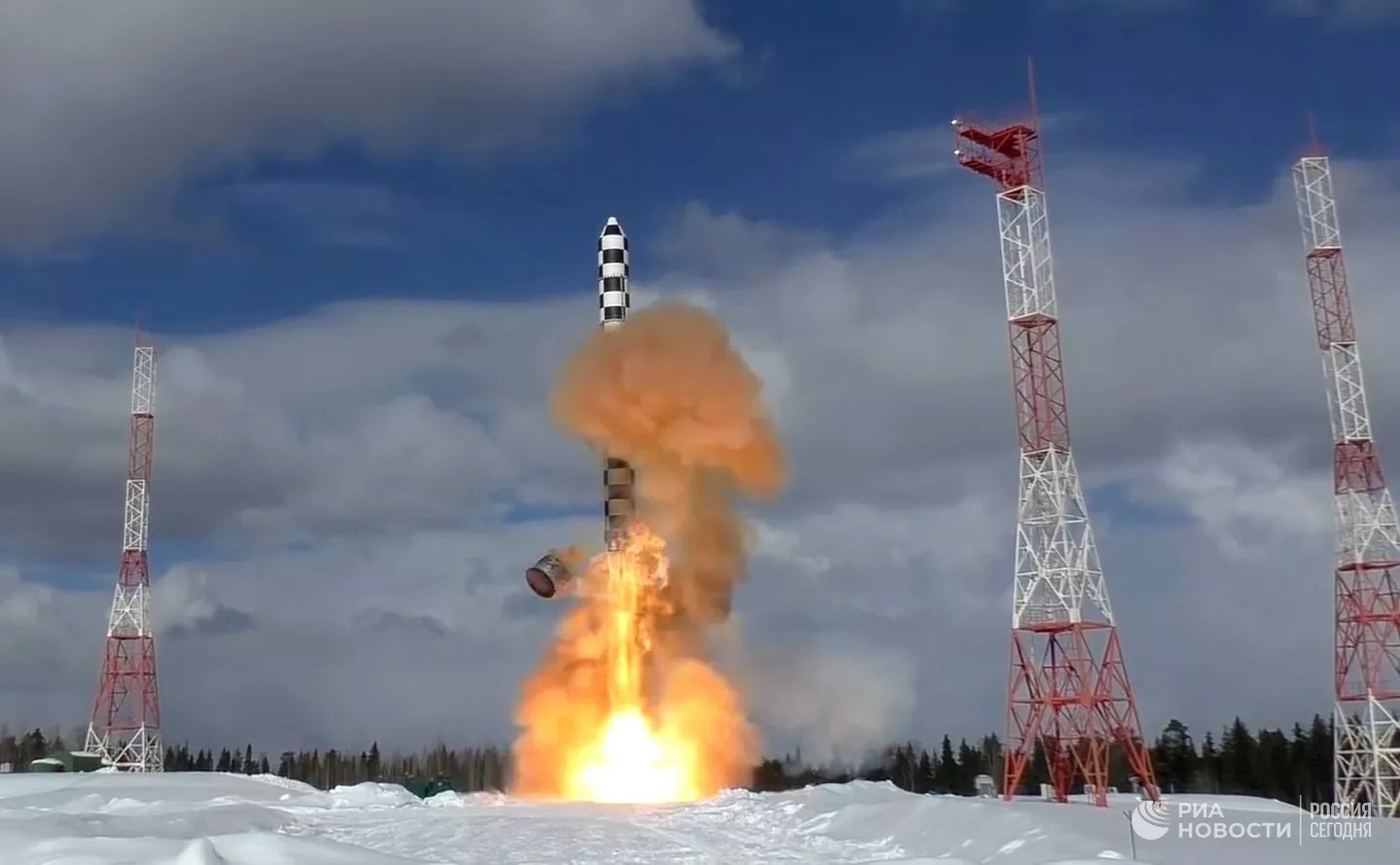 PETROPAVLOVSK-KAMCHATSKY, May 22 - RIA Novosti. The new Russian intercontinental ballistic missile "Sarmat" can fly through the North and South Poles, as well as along other trajectories, said the commander of the Strategic Missile Forces Sergei Karakaev in the "Military Acceptance" program of the Zvezda TV channel.
He explained that the possibility of changing the direction of flight is achieved due to the power-to-weight ratio of the new missile system.
"From our notorious trajectory through the North Pole, if necessary, it is possible to lay a trajectory through the South Pole, which, in principle, is not protected today. And there are also possibilities for other trajectories - from the point of view of the possibility of launching into outer space," Karakaev noted.
He also suggested that it is unlikely that the means to intercept these weapons will be created in the near future.
"Those qualities - the energy intensity of the energy capabilities of the new missile system, taking into account the existing combat equipment and the complex of means of overcoming, today say that there is no anti-missile defense for the Sarmat missile system, since it probably will not exist in the next decades," the commander of the Strategic Missile Forces added.
Karakaev clarified that one of the elements of overcoming missile defense is the reduction of the rocket acceleration section after launch. According to him, "Sarmat" accelerates almost as quickly as light solid rockets, despite the fact that it is of the type that picks up speed more slowly.
In addition, the commander of the Strategic Missile Forces emphasized, it is expected that the Sarmat will remain in service for 50 years, since the characteristics of the missile and its reliability allow this.
https://ria.ru/20220522/sarmat-1789976200.html