2018 military industrial companies rating SIPRI Top 100 - Russian companies
Stockholm International Peace Research Institute (SIPRI) has published the next annual ranking of the 100 largest military-industrial companies in the world for 2018. According to new data, last year the sales of weapons and military services of the 100 largest military-industrial companies increased by 4.6% compared to 2017 and amounted to $ 420 billion.
The total arms sales of ten Russian companies in the ranking of 2018 amounted to $ 36.2 billion - a slight decrease of 0.4% compared to 2017. The share of Russian companies in total sales in the SIPRI rating decreased from 9.7% in 2017 to 8.6% in 2018. This was largely due to an increase in total Top 100 sales in 2018 due to a significant increase in sales of American and European companies, according to a SIPRI press release.
"In 2018, arms sales of Almaz-Antey Concern JSC (the largest arms producer in Russia) continued to grow," said Alexandra Kuimova, researcher at the SIPRI Arms and Military Expenditures Program, "The increase in sales was not only due to high domestic demand, but also an increase in arms sales (in particular, S-400 air defense systems) to other countries. " The East Kazakhstan Concern Almaz-Antey took the tenth place in the ranking.
The list also included the following Russian companies: PJSC UAC (15th place), OSK JSC (18th place), Tactical Missile Corporation Corporation (26th place), UEC JSC ( 33rd place), NPO High-Precision Complexes JSC (40th place), Russian Electronics JSC (45th place), Russian Helicopters JSC (52nd place), Radioelectronic Technologies Concern JSC (53rd place) and JSC NPK Uralvagonzavod (64th place).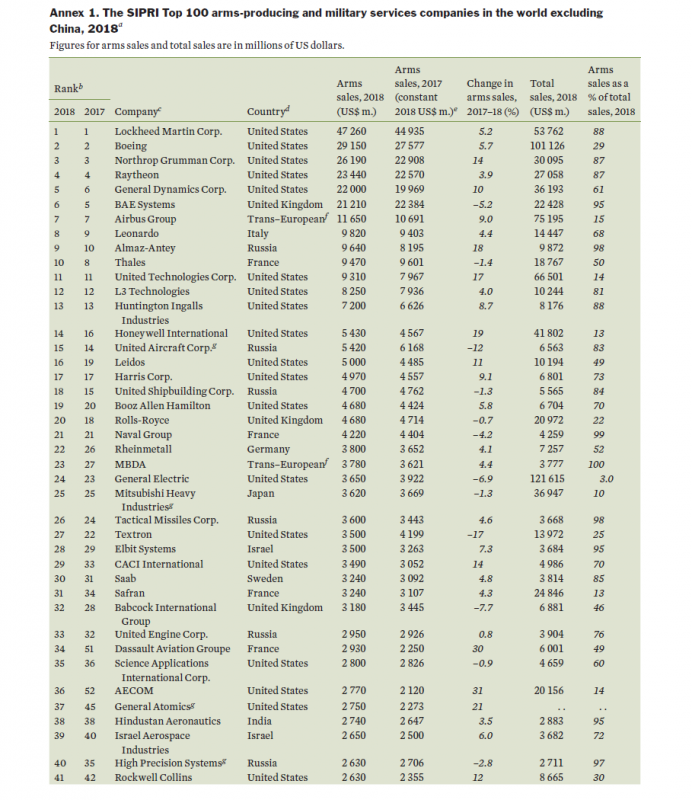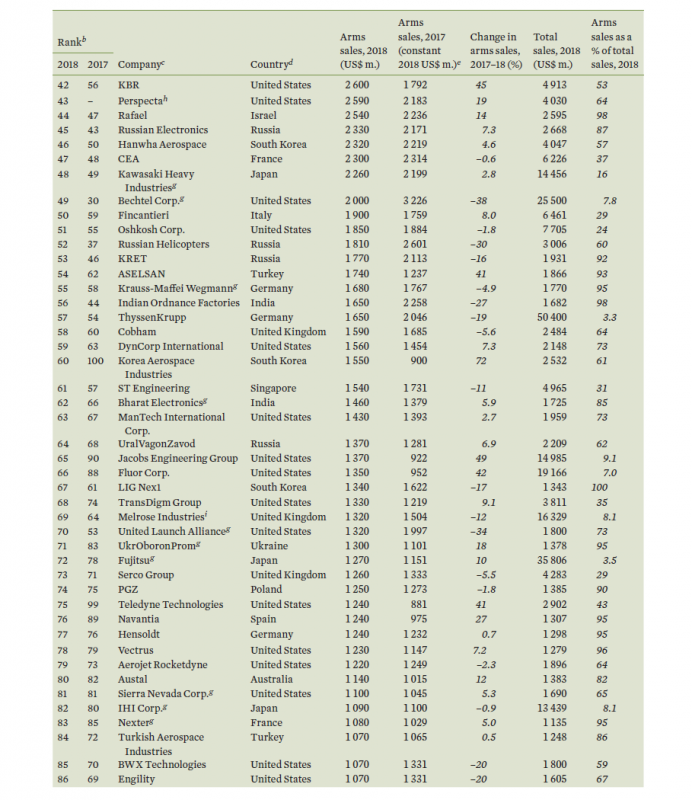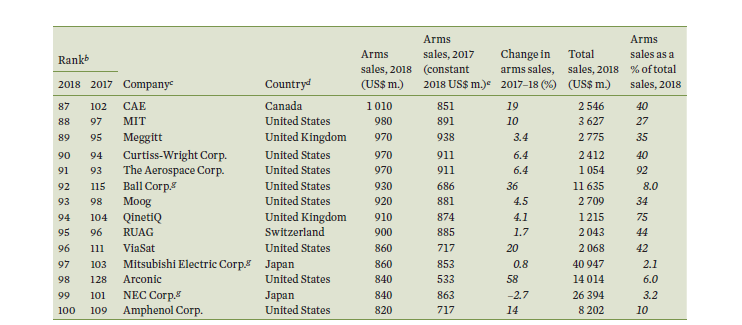 https://bmpd.livejournal.com/3867337.html