The centreline pylons are normally for carrying R-27s... the early model Su-27s could not carry fuel tanks or weapon pods so the centreline and inner wing and under engine pylons were all intended for the R-27 with the outer 6 pylons (two wing plus one wing tip on each side) were for R-73s.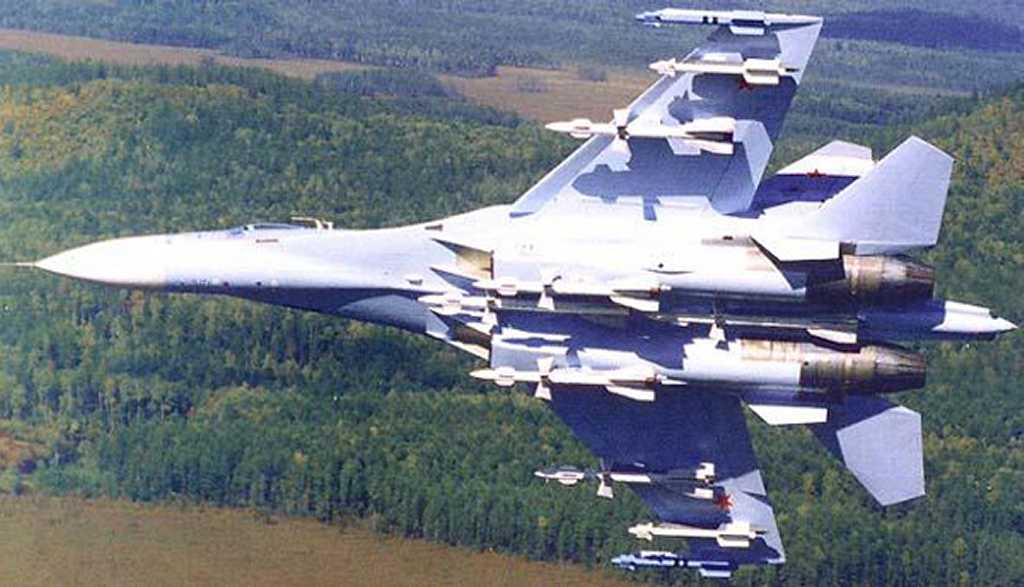 And expert would notice the two outer wing missiles are R-73s, but the other wing mounted missile and the engine nacelle mounted missiles are the smaller R-27, while the two missiles between the engines are the bigger R-27E missiles...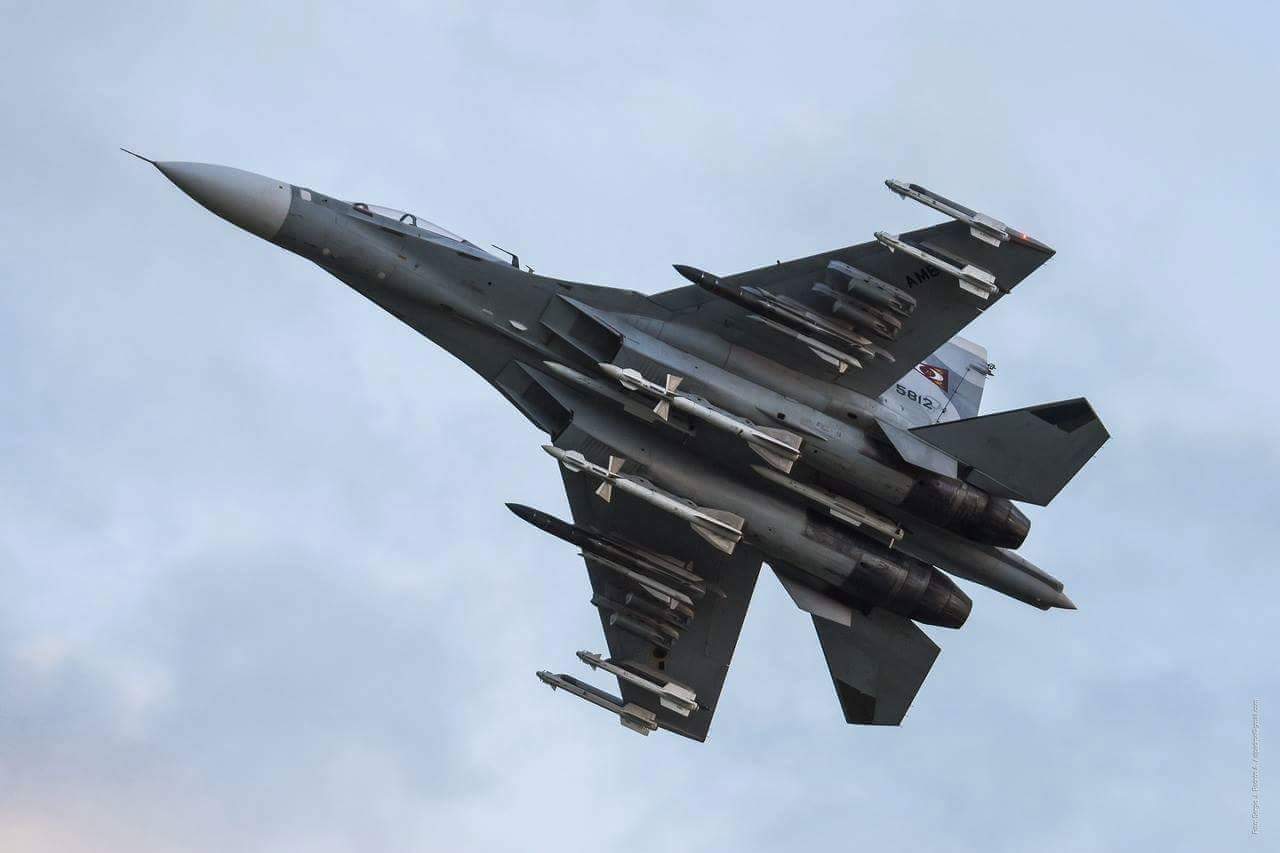 This is a Venezuelan aircraft I think based on the name of the image and has four R-73s on the outer wing pylons and four dumb iron bombs on twin bomb pylons and then the inner wing pylons are two Kh-31s, with two R-27 missiles on the engine nacelles, while down the centreline there are two R-77 missiles mounted singly on each of the two pylons located there.
The pylons for the R-77 have a pneumatic arm to push the missile clear of the aircraft cleanly.