Garry, I will try to research some actual values, so it is not a matter of opinions, but I still answer some points in advance.
you and your interest in facts instead of opinion...
If the front wheel is operating on a dirt trip it will create lots of dust, which low air intakes will ingest. That is BTW the reason why the Flanker has mud guards on the wheels, despite de mesh screens.
The funny thing is the old smoky engines didn't really care about dust and sand, but using mudguards and grills on the engines in itself suggests they expect to operate from rough airstrips does it not. The added weight and drag and complication is not that big a deal... I mean the demands for the Su-25 are much steeper...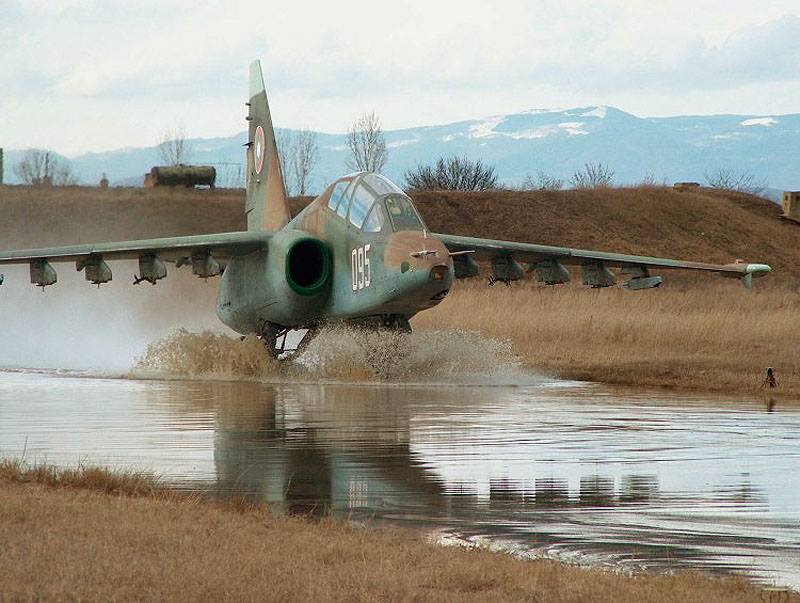 Even MiG-31s have mudguards on their nose wheel... it is just common sense... even if the plane never lands on mud if the wheel disintegrates it stops the rubber fragments from being thrown up as missiles at the under fuselage and engine area...

Flankers could do >90º AoA already before the TVC was implemented, and that meant extremely low airspeeds, because a plane cannot fly flat against the wind for a long time... So in the end the problem with single engine TVC is just (IMHO) a small loss of roll authority at very small airspeeds, where yaw and pitch authority + plane's inertia can still be used and ensure noise pointing and recovery.
You sound like the makers of Typhoon and Rafale and Gripen explaining why TVC is not that great in actual combat... and it doesn't sound convincing.
The MiG-29 and Su-27 and their families had spaced engines well before they considered TVC engines... and the Su-57 has too.... it is all to do with improving performance by making the centre fuselage act like a lifting surface... which really does not work with a flat lower surface like a MiG-25 or MiG-31... which is OK because they are all about low drag and high speed.
Enemies have no TVC (F-35, Eurofighter, F-16, Rafale etc), while J-10C will have TVC on its only engine and only apparently J-20 will have TVC on two engines, which are very close to each other and hence may not have much roll authority. For this plane and for F-22 it is not even clear, whether differential deflection is programmed in the FCS.
The idea is to have planes better than your enemy... not the same...
It is a relative issue. It needs to be x % cheaper than a medium or heavy fighter, so that more of them can be bought and operated.
But Russia can't afford to match HATO in numbers... having some heavy stealth fighters... some heavy non stealth fighters, some medium stealth fighters and some medium non stealth fighters and some stealthy drones based on the stealthy fighters to operate with all of them is the best choice over all. Mainly because you could make thousands of drones and just store them. Use one or two for training and exercises, and have them deployed to bases ready to use, but most of their operations can be electronic. Hell... as the new gen engine for the Su-57 becomes available all the old engines used in the current in service Su-57s can be taken out and replaced with the new engines and all those old engines can go into drones... so their engines are already paid for...
Exactly. The market attractive of the Flanker is a direct consequence of its size.
But that is my point... bigger is better... you can do more with a bigger plane.
I have a friend who bought a small tower type PC computer in the 1990s... he thought it looked cute... till his son flicked the little red switch on the back of the power supply to change it from 240 volts to 110 volts and when my friend turned his computer on he said there was a bang and a puff of smoke and the computer would not turn on again. No problem... just blew the power supply... a new one was going to cost 800 dollars because it was a special design specifically for that particular tower computer... he was not happy. But the rest of the computer was a standard ATX design... they just used a non standard power supply to fit it into the small tower case. I told him to get a new case and power supply which together cost about $110. The point is that if he had bought a normal standard sized tower computer that was fully ATX compatible the new power supply would probably have been $50-$70 dollars.
He later asked my advice about buying an external hard drive... I told him the most important thing is capacity... there was a 1 TB drive with LEDs down the side that indicated how full the drive was and for $20 less a 2TB drive without the lights. He bought the 1TB drive. A few weeks later I bumped in to him and his new drive was almost full and where he has it plugged in he can't see the lights anyway. Regret is a terrible thing.
MiG on the other hand has no special sales arguments apart from price, and I am not sure whether this price difference is based on costs or rather on benefit margins... almost half the price in the market than a Flanker at the same margin would mean a MiG-29M costs like $10-12 million to produce, which I don't find likely
Having an all Flanker fleet would lead to a situation where you are forced to use a rolls royce to plough a field because that is all you have...
Sukhoi will try to hide the costs by saying the Flanker might be more expensive but you only need half the number to do the same job... which sounds interesting, but doesn't hold up to reality... both aircraft operate at a similar speed and with inflight refuelling can have the same flight range if needed, but two MiG-29s can operate together or split up and cover more territory.
In places like the far east with huge expansions of nothing bigger longer ranged aircraft makes sense, but in densely populated European Russia smaller shorter ranged aircraft offering better coverage make more sense.
You don't get a safer town by giving the local cop a bigger car with a bigger fuel tank... sometimes the job means they need to ride a bicycle and actually talk to people...
What kind of supporting drone are you imagining, in terms of layout and capabilities?
Well that is the thing... to fend off a cruise missile or swarm attack a dumb missile carrier that is loaded up and takes off with you perhaps flying a few kms above that launches its missiles at targets and then returns home to rearm while you launch yours and keep monitoring incoming threats and passing that information to ground based defences.
But then sometimes a better equipped drone can be more of a force multiplier, so weapons and sensors for missions that are too high a threat for a manned aircraft... or sort of an untethered towed decoy jammer weapon truck.
They can be very basic, no stealth, no supersonic flight, no systems but just a dummy airframe with some missiles on it, but then their life is going to be short against any enemy with some capability to monitor airspace.
You could have all different types... all of which can be in storage like an IRBM until it is needed, and you can use what would suit best... a hypersonic drone to roar into enemy airspace releasing weapons to shoot down AWACS aircraft and bombs to hit airfields on its way through at 60km altitude and mach 10... down to a simple bomb truck that flys at 10km altitude and basically does what Su-24s are doing in Syria...
I imagine actually a small plane that can do dogfight and fly supersonic, so it can actually oppose enemy fighters.
Why not... and just keep them in boxes ready for use when you need them... hell carry a few in a PAK DA as an expendable escort fighter... you would train with them but one between the whole group so most would stay in storage ready for use... you might lose some occasionally... fit the ones you practise with for self destruction, while the combat models don't need that...
It may be more expensive than the others, but still a huge advantage because it can be exposed to attrition, no pilots need to be trained and little if any flight hours are needed to keep them fit. Actually this is the reason why I think in the near future there is going to be a massive shift towards unmanned platforms under command of manned ones, which try to stay far from the fray.
Essentially though isn't it just fitting real wings to long range AAMs?
The Okhotnik is quite ok for A2G and reconnaissance roles: very stealthy, huge persistence, economic to operate (single engine, no A/B in the final version) and with capability to carry big weapons, which are necessary for that role.
It could also climb to high altitudes and launch AAM and ARM attacks into enemy territory to thin out the defences...
Leaving the aircraft penetrating enemy airspace fully armed and with more fuel than if they had to do that themselves... but why do you think no AB?
Being able to accelerate and climb rapidly would give a real boost to the range and performance of the weapons it will be using... and it would enable it to get airborne more easily at higher weights...
The MiG-35 is normally considered a medium fighter, but everything needs to be compared within the proper context. Su-27 is like 16 t, F-15 13 t, F-16 8 t. MiG-29 with 11 t, 17 m long and two engines is definitely not a light fighter. F-16 would be at the upper limit of what can be considered a light fighter, but as said 5G demands a certain size growth. The way I see it, if it can be powered by one engine of the type used in heavy fighters, then it is light and contributes further to the economies of scale of the air force.
Isn't that you trying to impose your view of the situation... the light and medium and heavy are labels we are making up.... surely the Su-57 is the medium fighter and the Su-35 is too... the heavy fighters are MiG-31s and Tupolev Fiddlers... they are operating with a high low group of fighters that are both stealthy and not stealthy... Su-57 and Su-35/30 respectively is the high, and the low is the MiG-29/35 and a new 5th gen fighter... which they have already said and shown to be twin engined.
They have shown single engined drones but not fighters.
You don't take away backup flight controls... their fly by wire is quad redundant... they don't say... well that is heavy and expensive and it is now a mature system so lets make it cheaper with a single non redundant control system... it just isn't safe and the consequences is the loss of the aircraft... why would they do that with the number of engines?
That is the lower limit I think... For the MiG on the other hand the problem is not those weights you mention, but the little fuel and load it carries and how heavy it is intrinsically. A F-16A has a MTOW 2.32 times its empty weight, the Rafale 2.48 times. The MiG probably does not even reach MTOW 2 times its empty weight. In the Flanker the big empty weight is more or less justified because it does not need EFTs, but that is not the case of the MiG.
So they are shit at making medium weight fighters... why do you think it would be easier to fit the same features and capabilities in an even smaller and lighter aircraft design?
Isn't that a reason to make it bigger?
Let us see whether newer weapons can be carried conformally in new designs without compromising drag and RCS too much. The KFX was moving in that direction apparently, at least for the first variant.
Conformal carriage is a copout by countries that can't be bothered or can't afford real stealth. All the cost and effort to make a plane stealthy and you put weapons on the outside ruining all that hard work...
Because it cannot manoeuvrer or accelerate.
It has a very low drag and with AB it should accelerate just fine... the MiG-31BM has SEAD roles... is it manouverable?
A zoom climb and acceleration to transonic speed will boost the range of any missile... no hard manouvers required...
It can have self defence weapons o maybe even be used as a mobile SAM, but it is not your typical A2A asset, it cannot be.
Why have you decided that?
Not the Okhotnik I think, TWR is going to be terrible an max speed subsonic... the fight will be over by the time it can climb
What are you talking about?
Do you think it is just going to fly next to an Su-57 and it is going to stay there until an enemy fighter gets to WVR and a dog fight and then try to help shoot down the enemy plane then?
AFAIK the idea is for it to operate at higher altitudes detecting enemy aircraft at great distances... other groups attacking from different directions so a high flying drone might detect the radar reflections from stealthy enemy targets because essentially they become bistatic radar aerials.
Depending on the types of missiles they get they could probably launch missiles on a bearing from an L band wing mounted radar system... the missile essentially acting like a drone accelerating and flying towards the target looking in IIR for any targets on that bearing... as you claim the L band wont detect targets at thousands of kms range so it will come upon a target soon enough. Equally any inflight refuelling aircraft or AWACS platforms can be attacked with these drones using long range AAMs too...
They should
9M100 will do the had turning... or the Su-57 can.
Yeah well, that is a shame. But you need to introduce newer technology which has not been still paid for, or we would still use horses and swords. Once the production has been established the price differences need to be reduced. But it is an interesting topic to research.
Horses are still in use, but horses and swords were replaced because the things that replaced them were better. Sometimes newer technology is just more expensive. PS-90A upgrades are nice but a bit of a dead end. New PD-16 engines on the other hand have the advantage of being a standardised family of engines and while expensive the pooling of spares and design unification mean instead of buying hundreds of engines for Il-76s you can buy thousands of engines for new and existing types and also the other aircraft using similar and related engines too.
Actually a F-16C has higher TWR empty than the MiG-29
But will it matter because the MiG-29 is faster and could simply choose not to engage... something an F-16 pilot would have difficulty deciding to do in his slower aircraft...
If you do that you loose badly in kinematics. Su-57 has a smaller cross sectional area than a Flanker.
Kinematics don't mean much when you are out of missiles... you can also carry extra fuel...
Just a quick modification of the proposal I made turned into UCAV, so that it is clearer what I mean. 15.5 m long, ca. 10 t empty:
Very nice, but the models MiG is using have two engines.
New designs seem to suggest weapon bays could be located in the upper surface of their new aircraft, or perhaps even rear firing...