Il-112V/114: News

Austin

Colonel





Posts

: 6093


Points

: 6499


Join date

: 2010-05-08


Location

: India

Take Off Magazine Feb Issue IL-112 program

http://en.take-off.ru/index.php/component/content/article/45/431

George1

Colonel





Posts

: 10087


Points

: 10577


Join date

: 2011-12-22


Location

: Greece

ODK supplied engines TV7-117ST for IL-112V aircraft
As reported in its press release, the United Engine-Building Corporation (part of the Rostekh State Corporation), the company supplied two experienced powerplants TV7-117ST to Voronezh PJSC "VASO" (included in the UAC) for equipping the first prototype of the Russian light military- Transport aircraft IL-112V. The engines were delivered on time and in accordance with the obligations under the contract between JSC "ODK" and OJSC "IL".
Work on the Il-112V project is conducted in accordance with the state contract for the development of experimental aircraft for the creation of an airplane, concluded between the Ministry of Defense of the Russian Federation and OJSC Il. Light transport Il-112V with a maximum load of up to 5 tons is designed to transport personnel, military equipment, various types of weapons and other goods.
IL-112B will replace the fleet of An-26 aircraft.
For the Il-112V, the St. Petersburg company ODK Klimov develops a turboprop engine TV7-117ST, which, along with the AV-112 air screw and the RSV-34C screw control regulator (the developer, JSC "NPP" Aerosila "), constitutes the power plant of a new aircraft .
http://bmpd.livejournal.com/2532565.html
_________________
"There's no smoke without fire.", Georgy Zhukov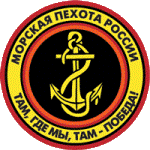 George1

Colonel





Posts

: 10087


Points

: 10577


Join date

: 2011-12-22


Location

: Greece

According to the President of the United Aircraft Corporation Yuri Slyusar, the first flight of IL-112V is planned before the end of 2017.

"UAC is going to produce IL-112V military transport planes at a rate of 12-18 units per year. The first flight of IL-112V is planned before the end of 2017, and the beginning of deliveries is from 2021," Yuri Slusari said on April 11 in the program "Noon" on the TV channel "Russia 24".

On February 3, 2017, the docking of the wing with the fuselage was completed on the first prototype IL-112V and the aircraft entered the final assembly shop.
On February 22, JSC "IL" started work on assembling an experimental sample of a procedural simulator - an important element in the preparation of the first flight of IL-112V.
April 5, 2017 at VASO received the first engines TV7-117ST.
On April 11, the Board of Directors of OJSC "IL" approved a deal with the LII them. Gromov to equip the pilot Il-112V aircraft with the KBTI-M kit for testing.

http://bmpd.livejournal.com/2553930.html
_________________
"There's no smoke without fire.", Georgy Zhukov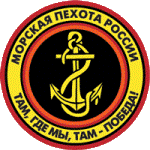 George1

Colonel





Posts

: 10087


Points

: 10577


Join date

: 2011-12-22


Location

: Greece

Russia to begin trials of new military transport plane in late 2017

According to Russia's Vice-Premier Dmitry Rogozin, the year 2017 has become "rich in aviation premieres"

GORKI, May 29. /TASS/. Russia will begin the trials of its new Ilyushin Il-112V military transport plane at the end of this year, Vice-Premier Dmitry Rogozin reported to Russian Prime Minister Dmitry Medvedev on Monday.

The Il-112V is a light military and transport plane with a maximum load of up to five tonnes. It is designated to transport personnel, military hardware, various types of armaments and other cargoes. The aircraft can be used at small unequipped aerodromes with both concrete-paved and soil-based runways. The plane is expected to be rolled out in two modifications: for civil aviation (the Il-112T) and military transport aviation (the Il-112V). It was reported earlier that the Russian Defense Ministry wanted to order 62 such planes.

More:
http://tass.com/defense/948235
_________________
"There's no smoke without fire.", Georgy Zhukov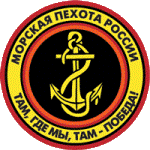 George1

Colonel





Posts

: 10087


Points

: 10577


Join date

: 2011-12-22


Location

: Greece

Russia's new military transport plane to perform its debut flight in 2018

The debut flight's rescheduling "is largely due to equipment" and won't affect the start of the plane's serial construction, the chief designer said

LE BOURGET, (France), June 20. /TASS/. The debut flight of Russia's new Ilyushin Il-112V military transport plane has been rescheduled for early 2018, Ilyushin Aircraft Company Chief Designer Nikolai Talikov told TASS on Tuesday.

"Our plans point to the end of this year. However, the first flight will most likely be rescheduled for the beginning of next year," the chief designer said.

The debut flight's rescheduling "is largely due to equipment" and won't affect the start of the plane's serial construction, the chief designer said.

"We presume that the trials will last no less than two years. Further plans for the serial production remain as before," he noted.

The preparations for the serial production of the Il-112V plane at the Voronezh Aviation Enterprise have been launched along with the manufacture of the first machine, the chief designer said.

"We won't separate the prototype aircraft and the series. In the final account, the fate of this project will be determined after two or three prototype planes are built," he added.

The Il-112V lightweight military transport plane with a maximum load of up to 5 tonnes is designed for transporting personnel, military hardware, various armaments and other cargoes. The plane is being developed as a replacement for the Antonov An-26 and An-24 turboprop aircraft.

The Il-112V can be used at small unequipped aerodromes with both concrete-paved and dirt runways. The plane is planned to be produced in two modifications: for civil aviation (the Il-112T) and for military transport aviation (the Il-112V). It was reported earlier that Russia's Defense Ministry wanted to order 62 such planes.


More:
http://tass.com/defense/952262
_________________
"There's no smoke without fire.", Georgy Zhukov