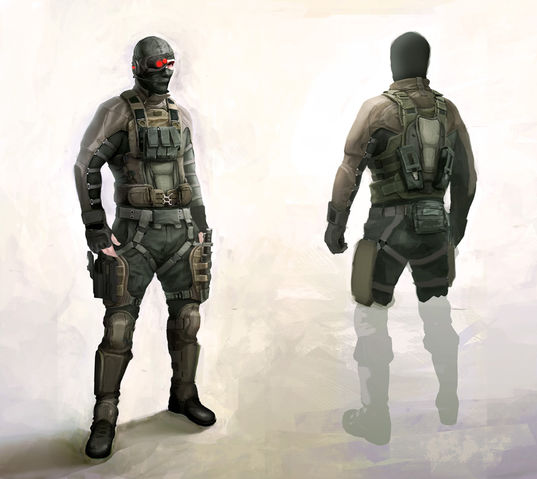 Concept Art by Ubisoft (Tom Clancy's Splinter Cell)
Concept Art by Ubisoft (Tom Clancy's Splinter Cell)
The Russian one man Army.
According to to the Splinter Cell wiki, Voron (Russian: Ворон) is a Russian fictional special operations group dedicated to high-risk infiltration and information gathering.
I know this just a fictional game... But I have always wondered if secret agencies like this exist in Russia, I see no reason why Moscow wouldn't establish these entities??
No doubt the US has some very powerful and secret shadow organizations that might conduct operations like this..
These Russian agents could be equipped with a myriad of incredibly powerful gadgets ranging from specialized electronic warfare equipment, small miniaturized explosive devices to destroy equipment all the way to small miniaturized directed energy weapons.
What are your thoughts...