Junta in Kiev is dictatorship made by US. Not all Ukrainians are against Russia although 24/7 media are brain washing.
Whether they are brainwashed or doing this with their eyes open... in practical terms it makes no difference.. hope they are enjoying the bed that was made for them... the brochure says you can see the sea from the window... see... look... there it is... you see it too don't you?: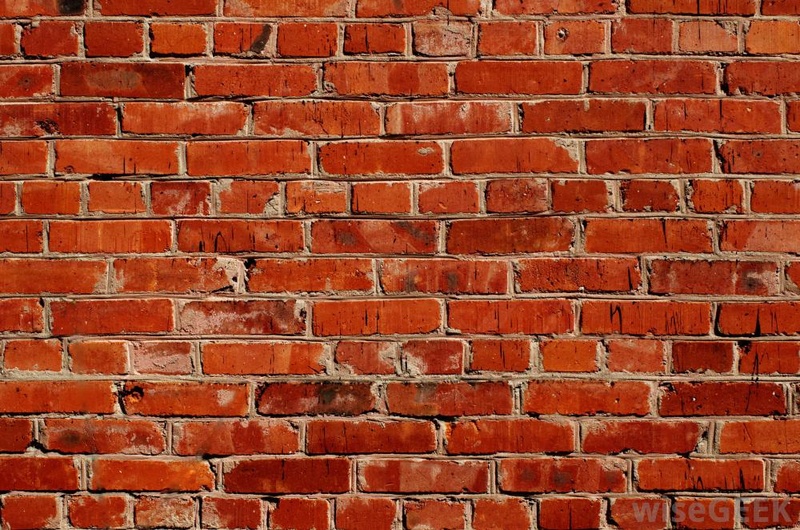 3M-54 subsonic, 3M-541 subsonic with supersonic last part of trajectory
And which one of those is carried by the Tu-160, Tu-95, or Tu-22m3?
BTW Yak 141 has R-77 and HUD 30 years ago.
No it did not.
It was no different from the Mi-28A shown in Paris in 1992... it was a shell... a mockup of what could be... it had not been actually developed into a functioning service aircraft... its engines worked and it could be flown, but it was in no condition to fight... and then it was cancelled... and it was cancelled because a heavy landing ruptured the fuel tanks and started a big fire, and they realised it was a technological dead end.
You see that's the point -they didsnt as in all colonial wars. Aborigines have weaker or no air force.
For the British, yes, you are correct... as Blackadder so accurately pointed out... before WWI the biggest threat to a British soldier was a that a pygmy of the Umgawa tribe might attack him with some sharpened fruit... then millions of heavily armed Germans marched into view... it was shock... and it took the marching slowly towards German machine guns lots and lots of times before the British realised they might have to change tactics...
The fact is that any potential future situation the Russian Navy will face has to anticipate potential super power support for the little tiny country they have a disagreement with... which means real carriers and real carrier based fighters.
It would be much cheaper to scrap big expensive planes like Su-35 and Su-57 and instead focus on smaller cheaper aircraft that could operate from smaller airfields and small stretches of motor way... but the reality is a variety is best, but if you are only going to have one CV and two CVNs then you put on the best planes you can get.
Of course you can pack as many Su-57 as you wish but wait Su-57 takes 2x space of F-35 on deck. So if 70ktons QE takes 40max 50 fighters you have 24 max 30 Su-57.
Based on what?
Numbers from out of you ass?
Even if that were true I would take 24 Su-57s over 48 F-35s any day of the week, but the Su-33 is also a rather large aircraft... but it folds up into a rather small space because its main wing folds and its horizontal tail surface folds too, so in actual fact it does not take up more width than a MiG-29KR.
For missions with short radius light fighters are just better. Take less place and are as effective.
And for missions to intercept pixies it is important to have plenty of unicorns, but most carrier captains want planes that can fly out 1,500km to operate well away from the carrier as that makes it safer.
If missions with short radius fighters are better why don't I see you on the MiG-29 threads bitching about all those Flankers when they should have more MiGs?
but you still have to add ohlalala and bottle of wine and baguette or stinky cheese
Careful... with that sort of display they might move in with you to live rent free...

not anymore in 2030s. Drones will be collecting radar signals and feeding to netcentirc command . it is cheaper and safer way to collect data. And yes plenty of drones should be there. Perhaps also tankers.
You seem so sure of the 2030s... I am sure in the 1960s people thought that by now we would have moon base colonies and be on our way to Mars.., and of course all have flying cars...
well, they can use bases in Cuba, if they really give a damn about Maduro or other ally there!
Moving such forces to Cuba would not be easy...quick.... or cheap... and what happens if it happens somewhere else... CVNs are flexible and powerful and are very good for soft power displays as well as protecting your investments.
That split wasn't initiated/caused by the US, & in fact wasn't expected at all by them!
Of course not.. America is innocent and do nothing bad... ever...
I have, & can tell u that ships in reserve still need some time to be reactivated for active duty even in the best of circumstances.
So you think a naval blockade happens suddenly and without any warning?
Does a blockade require all Russian ships to suddenly make full speed to break the blockade... they each arrive when they arrive, or do you think their might be some preparation and planning involved there?
Funny, the Russian military seemed to react quickly enough with Georgia invaded South Ossetia...
, the US CVNs, besides 4 CIWS mounts, also have SAMs + 50 cal. machine guns against small boats & boarders.
So less well defended than a Russian Frigate.... I know...
If nukes r going to be used in every crisis, the Earth will become too contaminated & unlivable.
You keep saying their are geographically isolated and should stay there... WTF would they care if the south pacific or south atlantic is glowing?
If she needs to participate in interventions & show the flag with other allies than that burden is shared with them.
Yes, Russia has found in the past that international law and the support of the other countries of the world have solved many problems for them in the past... Oops... no... international law has been pissed all over by the west... the burden of proof and innocent until proven guilty meant nothing when Britain was accusing Russia of attempted assassinations or the west accused Russia of supporting a chem attack in Syria by Assad... exactly what support should Russia rely on in the future?
It will matter to Russia: by the time their CBG arrives it may be too late!
What do you mean too late?
The Falklands war was an Argentine invasion of a British colony.... the British didn't arrive in time to stop the invasion... by the time they got there the invasion was well over... they had to invade the islands themselves and push the Argentines out.
If the US initiates a blockade of Venezuela, the Russians will likely send the nearest friendly ship to the area to assess the situation... if they have a carrier available it will be prepared to sail as soon as possible... that could take a week or three weeks, and while that is happening other vessels will be prepared so they can go too.
The likely hood of the carrier being intercepted on the way and attacked is Zero... when it gets to Venezuela then the question comes up who blinks first... I rather doubt the US wants to start WWIII over people it really could not give a shit about, but having Russian subs 500km away and an email stating missiles will be fired would be laughed off.
Across Iran, the shortest route will use rivers & the longest has dry lakes & desert; mountains there r not any bigger/worse than those in Panama Canal Zone.
There was a greater need to transfer ships from the atlantic to the pacific and back than from the caspian to the persian gulf.
(if you are going to build a canal through their country you should at least respect their name for their beach front...)
I've visited Mongolia, which is 2x the size of Texas, just South of Siberia; it has sub-Arctic climate, deserts, mountains, steppes & taiga (conifer forest) but no good roads. After rains they all turn into mud. In Siberia, RFE & the Far North it's even worse.
Yeah, there aren't that many roads in Fiordland here in New Zealand, but then there is nothing to drive to there either...
If there is something worth moving between two places it will make it worth while to build a rail link... if not then keep doing what you are already doing.
Plus who cares about distance of rail lines from China?
Do you know ports can be as close as 12 miles to international space?
That isn't even outside artillery range... from anyone who wants to park a ship there...
And a lot more expensive; the cost-benefit analysis isn't in favor of having more than 2, but with less than 3 CVNs, it mostly defeats the purpose! I doubt their economy will be able to afford & require to have them even in 20-30 years.
They already have a CV, they don't need more than two CVNs.
Good! "There'll always be an eskimo ready to lecture Amazonian tribesmen how to behave in hot & humid weather"!
Amazonian tribesmen are not stupid... if the eskimo has good advice to give should they ignore it because of who he is?
Amusing that the west will tell those same Amazonian tribesmen all sorts of things that they need to do or don't do... Brazil should save the rainforests... like the west kept all those forests in Europe so they could sell or use the wood and build farms to make money and generate food, but Brazil can't do the same... because trees in Brazil are more precious than those bits of crap the west disposed of for the benefit of the world...