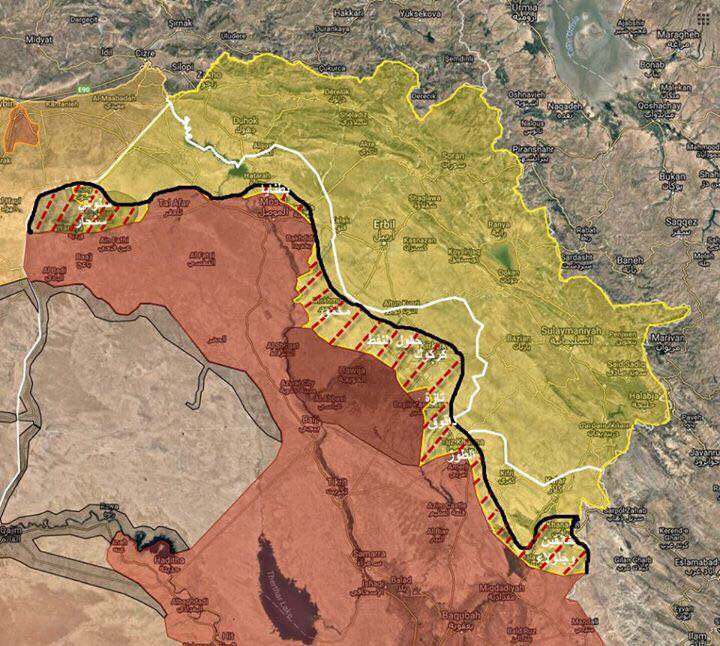 [/quote]
Is the white line the 'border' of Iraqi Kurdistan? If so, and the Iraqi forces DO push upto it,
1) Does that mean that the KRG has a border with Syria i.e. the SDF?
2) Does Iraq share a border with Turkey, which is pretty important for trade that bypasses the KRG?
I'm asking because I can't quite make out much from that tiny sliver of land, that forms a triangle between the Syrian, Turkish and Iraqi border.