eehnie wrote:

Your comment looks pretty archaic, even using miles still

About to carry the mortars, what do you mean? to carry them like in the XIX-century? walking, with horses or donkeys? or to carry them in a modern way, in their vehicles... Today even the airborne troops have their own vehicles...

A light 120mm mortar, like those between 200 and 300 Kg are easily portable in every infantry vehicle, without adaptations, without a need of towing. They are not exactly man-portable, but I know people that can up them to inside a vehicle alone, without help. The light mortars of 120mm give not problem to be carried today, this is why I use the "portable/man-portable" formulation to talk about the weapons that need nothing aditional or specific to be transported by the infantry. There is not doubt that today these light 120mm mortars are infantry weapons.

Other question is a mortar like the 2B9 Vasilek, with over 600 Kg, and more difficult dimensions to be transported. This is just the main reason of its decline.

Surely the design of the PM-38/43 light mortar of 120mm has been one of the most outstanding designs of the WWII, remaining almost without changes until now. The PM-38 is a 79 years old weapon, and its design remains very actual and useful today. To transport a mortar like this today is nothing for an armata platform vehicle (very interesting fire power complement for the T-15 or even for this BMP-T Terminator-3). In fact, can be done by every infantry vehicle and civil car.
Mile is legit measurement, i dont see problem with it.
When you say "man portable mortar", you mean mortar that can be carried around by men, those are 60 and 82mm mortars, 120mm mortar does not belong in that group, that is my point. And "tower" or "carried" by "vehicle" is not, in any case, even remotely close to "portable". You can pull D-30 howtizer with Lada Niva around, and you can push it with help of 4 men, yet it is not man fkn portable.
I am sorry, but how is using horses or donkeys "outdated"? In mountain units around the globe that is more than common practice even at this moment.
German 'Gebirgsjäger' Mountain Infantry using mules to carry mortars: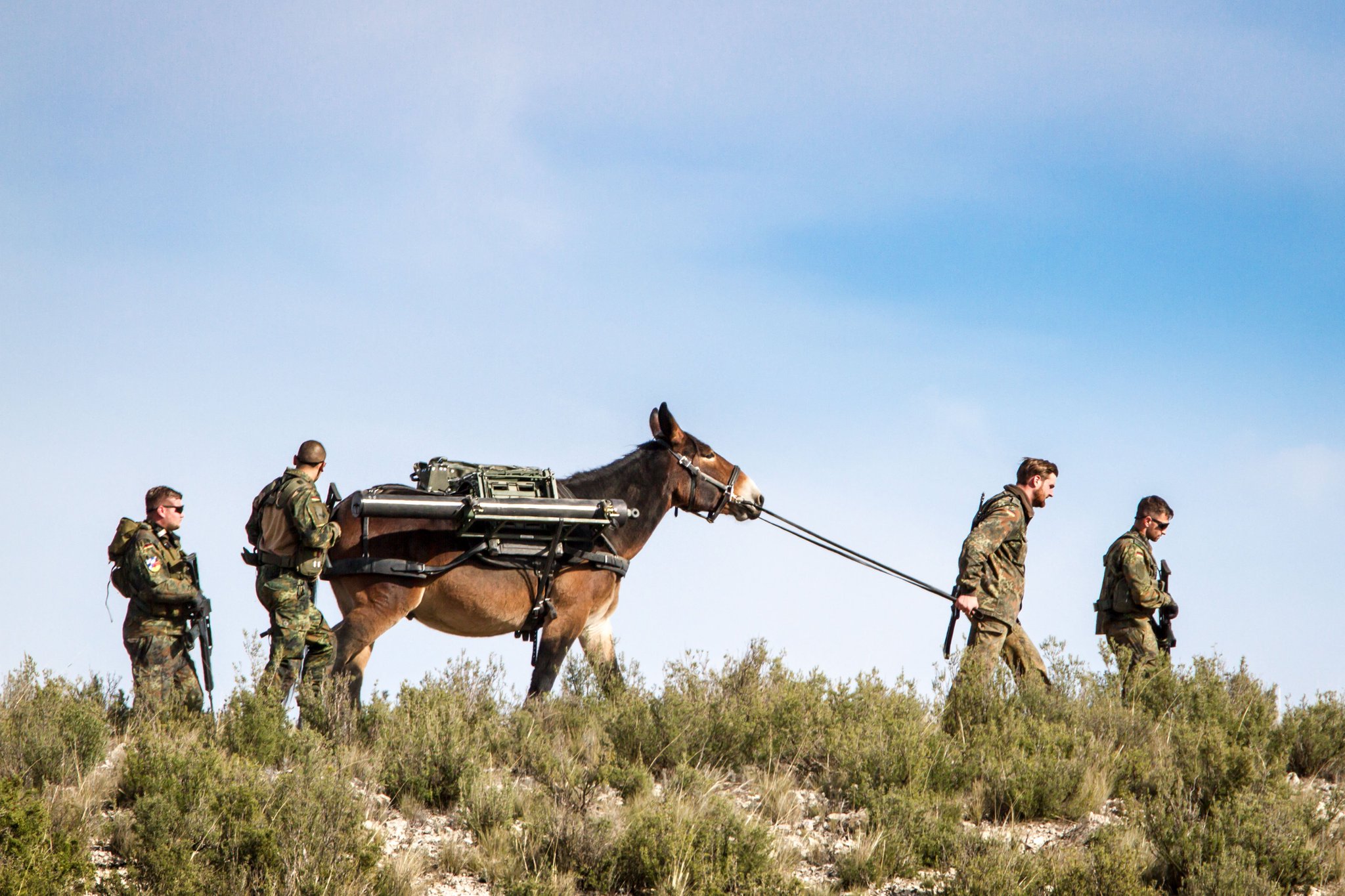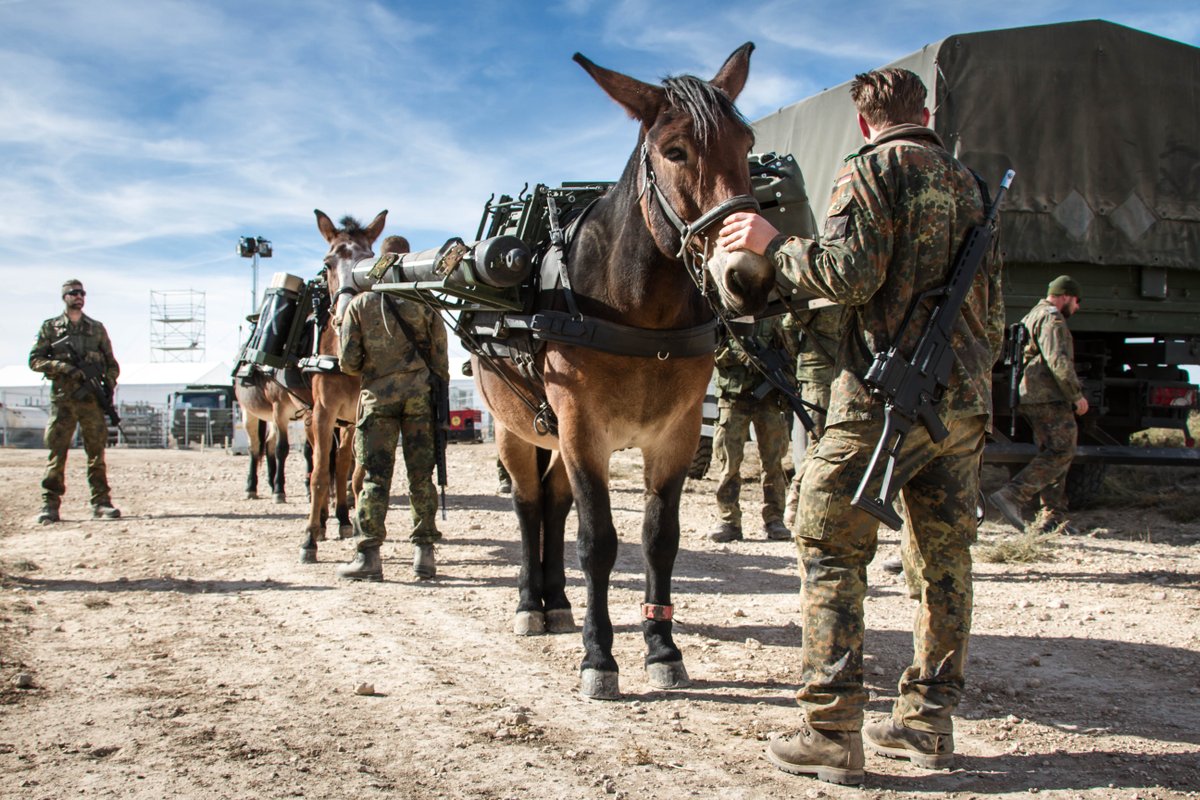 Indian army:
Austrian mountain units:
I am sorry, but there is yet to be developed land vehicle that can offroad that much to exclude pack animals from armed forces completely.
There are still in use even 20mm AA guns that can be disassembled and carried by 4 or 5 pack animals together with ammunition, sights etc. Heavily mechanised Yugoslav army had thousands horses and military equipment that was made for horses, and it was not that long ago.