Vladimir79 wrote:This is the answer we have been needing.  S-300/400 is good at high altitude long range targets, but worthless against low flying cruise missiles or tree hugging aircraft.  
Well no SAM is great against low flying targets because Earth itself hides it. Thats why you have 20m and 40m mast that carry specialized search radar system and
as well as shooting radar system along with S-300 batteries and regiments.
Around fixed sites you have things like this: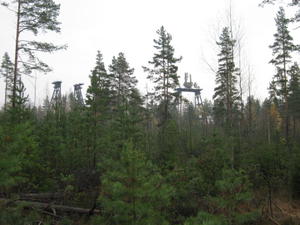 and MIG-31 with R-33/37 above

 . Still S-300 proved itself to be perfectly capably of shooting low flying ground hugging targets while defending area.
Even Vityaz with active radar guidance will need to have 40m mast integrated within its batteries and regiments to know where to look, calculate and shoot but
because of it, it will be able to shoot down cruise missiles more effectively.