VVS Russian Air Force: News #2

George1

Colonel





Posts

: 9446


Points

: 9938


Join date

: 2011-12-22


Location

: Greece

Russia's Latest Innovation Uses GSM Networks to Track Cruise Missiles, Drones

Read more: http://sputniknews.com/military/20160901/1044852673/russia-airspace-control-system.html
_________________
"There's no smoke without fire.", Georgy Zhukov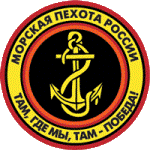 franco

Colonel





Posts

: 1763


Points

: 1803


Join date

: 2010-08-18

Reorganization in the 4th Air Army (Southern Command) as another Air Division is formed. The new Division will be known as the 4th and HQ is in Marinovka near Volgograd.

http://bmpd.livejournal.com/2106870.html


Project Canada

Lieutenant





Posts

: 531


Points

: 540


Join date

: 2015-07-20


Age

: 28


Location

: Canada


Russia Builds Glide Bomb Virtually Invisible to Radar


Russia has built a glide aviation bomb unlike any other in the world, online newspaper Svobodnaya Pressa reported citing the General Director of NPO "Basalt" Vladimir Porhachev.

The new bomb, dubbed "Drill" is virtually invisible to radar and has a range of over 30 kilometers. "It has no engine. When dropped, it acquires its target and zooms in with the help of the GLONASS global positioning system. The cluster charge opens up at an altitude of 250 meters. I hope that the bomb will pass all the tests already before this year is out," Vladimir Porhachev said. The Drill is 3 meters long, almost half a meter wide and weighs 540 kilograms. The dropping altitudes range from 14 kilometers to just 100 meters. The bomb is equipped with heat-seeking and radar-based elements and is immune to radio-electronic countermeasures.

Even though the Drill's effective range of 30-plus kilometers is four times less than that of America's GBU-39 gliding bomb (110 km), its explosives-per-mass ratio is better.

The Drill, developed primarily for the T-50 new generation fighter, is a stealth bomb, which means that it will not be detected by infrared-homing antimissiles, even though it will be less invisible on radar. And, finally, it is packed with 15 individually targeted cluster sub-munitions, each weighing about 20 kilograms, which means that it does not fall under the provisions of an international convention banning the use of cluster bombs. Russian sub-munitions are way smarter than their US counterparts because they can find and destroy targets that produce no infrared emissions. Moreover, when dropped on a tank battlefield the Drill's friend-or-foe identification system will only hit enemy tanks without harming its own. Moreover, the Russian sub-munitions are considerably more destructive than their American versions, with a single cluster capable of taking out up to ten tanks – almost twice as many as America's AGM-154, the newspaper wrote. The Drill's cluster charge can also carry bunker-bursting BETA-M elements, all making the Drill a totally unique weapon.

https://sputniknews.com/russia/20160911/1045189665/russia-bomb-features.html



franco

Colonel





Posts

: 1763


Points

: 1803


Join date

: 2010-08-18

More information on Aviation Training

MOSCOW, Oct. 3 - RIA Novosti Over 500 students of the Krasnodar Higher Military Aviation School (KVVAUL, branch VUNTS Force FSI Russian "Air Force Academy") completed the flying practice in training and combat training aircraft on profiles fighter, tactical bombers, assault. , military transport, long-distance and anti-submarine aircraft, said Monday the Department of information and mass communications of the Russian Defense Ministry.

"More than 500 students of the Krasnodar Higher pilots Military School in 2016, received a solid knowledge and successfully passed the theoretical training, have been flying practice on education and training and combat aircraft flying practice was conducted in four profiles of aviation:. Fighter, frontline bombers, attack aircraft, military -Transportation, long-range aviation and anti-submarine aircraft, "- said in a statement.

About 350 students of the third course KVVAUL first took to the skies on the L-39 aircraft to airfields Tikhoretsk, Michurinsk, Maikop, Nyquist (the profiles of operational and tactical aircraft and long-range aviation); on the L-410 aircraft - with Rtishchevo airfield (on the profile of military transport aircraft).

More than 150 students of the fourth year practiced on the Yak-130 (the profile of fighter aircraft) at the airport Armavir, L-39 aircraft (the profile of distant aircraft) at the airport Kotelnikovo on AN-26 (on the profile of military transport aircraft) on Balashov airport.

The checks carried out before an independent flight cadets have shown that in general they have a good piloting technique, high moral and psychological preparation and orientation for summer work. During the period of summer internship students have mastered the technique of piloting, air navigation and combat use. Total flying time each cadet KVVAUL made more than 80 hours.

Viktor

Colonel





Posts

: 5630


Points

: 6283


Join date

: 2009-08-25


Age

: 36


Location

: Croatia

WOW
Shoigu said the use of the latest in Syria cruise missiles X-101
"Aircraft Strategic Air Command in a real combat situation for the first time applied the new missiles air-launched X-101 with a range of up to 4.5 thousand kilometers," - he said.

VladimirSahin

Master Sergeant





Posts

: 362


Points

: 382


Join date

: 2013-11-29


Age

: 25


Location

: Some redneck state in the US.

Muahaha time to mass produce those missiles


George1

Colonel





Posts

: 9446


Points

: 9938


Join date

: 2011-12-22


Location

: Greece

Russian Defense Ministry denies incidents involving Su-27 fighter over Gulf of Finland

More:
http://tass.com/defense/904891
_________________
"There's no smoke without fire.", Georgy Zhukov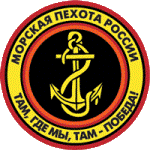 franco

Colonel





Posts

: 1763


Points

: 1803


Join date

: 2010-08-18

Some photos from the 22nd Fighter regiment based in Uglovaya just outside of Vladivostok. Interesting combination of modern Russian fighters with 3 squadrons, 1 each of Su-35S, Su-30SM and Mig-31BM being formed.

http://bmpd.livejournal.com/2182442.html

franco

Colonel





Posts

: 1763


Points

: 1803


Join date

: 2010-08-18

MOSCOW, October 21 -. RIA Novosti Two regimental sets of anti-aircraft missile systems S-400 and six combat vehicles "Carapace-C" taken from the beginning of the year on arms Aerospace Forces, Deputy Minister of Defense of the Russian Federation Yuri Borisov.

"Also for Areospace Forces RF received 4 new and 13 modernized aircraft, 13 new helicopters, 21 radar, more than 15 thousand units of aviation means of destruction," - said Borisov, speaking on a single day of acceptance of military products.

Benya

Sergeant





Posts

: 174


Points

: 178


Join date

: 2016-06-05


Location

: Budapest, Hungary

Nice
---
Russia will receive three Polyana-D4M1 command and control systems in November
Russia's Defense Ministry will receive three
Polyana-D4M1
air defense missile brigade automated command and control systems in November, CEO of the Radio Plant in Penza in the Volga area Oleg Ratnikov said.
The Polyana-D4M1 ACCS
(Credit: Rosoboronexport)
The Radio Plant is the producer of the Polyana-D4M1 air defense missile brigade Automated Command and Control System (ACCS).
"Two Polyana-D4M1 air defense missile brigade automated command and control systems have been manufactured by the plant, accepted by the Defense Ministry and dispatched to units," Ratnikov said on the single military hardware acceptance day.
"The third system has been produced and then accepted by Defense Ministry representatives. The system is planned to be dispatched on November 3, 2016," he added.
According to the CEO, the system is designed for effective command and control of an air defense missile brigade or a composite air defense force operating the S-300 (NATO reporting name: SA-10 Grumble) and Buk (SA-17 Grizzly) surface-to-air missile systems.
"The system can simultaneously track up to
255 aerial targets
at a visibility distance of
6,000 kilometers (3,728 miles)
," Ratnikov said.
The
9S52M1 Polyana-D4M1
air defence brigade (mixed grouping) automated command and control system is designed to provide automated control of separate air defence missile systems, and their ombinations, making up air defence grouping, with the
S-300, Buk, Tor
AD missile systems and
Tunguska
gun-missile systems, via relevant command and control posts.
Source:

http://www.armyrecognition.com/october_2016_global_defense_security_news_industry/russia_will_receive_three_polyana-d4m1_command_and_control_systems_in_november_72710161.html

magnumcromagnon

Colonel





Posts

: 4468


Points

: 4659


Join date

: 2013-12-05


Location

: Pindos ave., Pindosville, Pindosylvania, Pindostan

Huge News! Apparently the Mi-24 flying laboratory for the next gen high-speed helicopter not only reached it's milestone of 400km/h, which was supposed to be the maximum speed, but instead surpassed it! The new helicopter blade design was the key to achieving this, as it succeeded to overcome the "locking" effect of high speed flight, and their going to push the max speed beyond the original goal of 400km/h to 460km/h:

On the Internet actively discussing information about the speed trials, a flying laboratory, built on the basis of the Mi-24K, which "came" from the Ministry of Defense of Russia. However, it is strange that management of the holding "Russian Helicopters" is silent on this matter.

Flying Lab demonstrator (LL-A) long-term high-speed helicopter technology (PSV), created with the aim of improving the support system in the framework of the Mi-X3 is gradually fed to the test flights on speed. The first test flight of the helicopter demonstrator has made December 23, 2015

The main technical feature of the demonstrator helicopter, the project is a new generation of experimental blade main rotor. Experimental blades designed to prevent flutter and overcome the "locking" effect. The design of the carrying system using the results of the latest domestic research in the field of aerodynamics, strength and materials. On-demonstrator helicopter is equipped with two domestic engine VK-2500-01. Maximum take-off weight fast flying laboratory, which is piloted by a pilot, is 11.5 m Developers originally claimed that the helicopter demonstrator will develop a maximum speed of over 400 km / h and cruising make 340 -. 360 km / h. It can be argued with reference to the military (Chief of the 220th Military Colonel Eugene Poluyanova Russian Defense Ministry representative), stated that the milestone reached.

The program is the creation of long-term Russian helicopter under the CWC project is divided into two stages: the development of machines for the commercial operation of high-speed helicopter and military. The experimental results showed that at the current stage of the helicopter with a high cruising speed (500 km / h) will be a significant cost for the commercial operators. For civil users indicators such as high cruising speed, it turned out to be less significant than the indicator "operating costs". We are working to create a long-term medium-lift helicopter with the speed of about 360 km / h for commercial use, which will incorporate that were worked on the program.

Officially it announced that for the Russian Ministry of Defense implementation of research work to further improve the speed in horizontal flight up to 460 km / h and above will continue.

Pilot a helicopter company "Miles" in flight exceeded the barrier of 400 km / h


Lets see some responses from Werewolf, kvs, Big_Gazza, sepheronx, GarryB.

GarryB

Colonel





Posts

: 15482


Points

: 16189


Join date

: 2010-03-30


Location

: New Zealand

As that article mentions the key criteria for most commercial users of helos, the key features will be ability to operate from helo pads, to be able to navigate in cities and other odd places, and economics of operation.

Top speed is not that critical... if speed is so important then you would take a small helo to a nearby airfield and transfer to a fixed wing aircraft and get the speed and range of a fixed wing aircraft to a small airfield near your destination to a small helo to fly directly to where you want to go.

For the military it would be useful in moving troops slightly faster, but you would not it to be twice as expensive just for an increase in speed.

Like the Su-25 there is no value in extra speed for some aircraft... some people are fixated with high speed, but all transport and civilian airliners are subsonic at the moment. There have been supersonic transports of people and material but not hugely successful... and very much a niche market.

In terms of technology this is very interesting and good news for Mil as this technology can presumably be applied to the entire existing helo fleet to increase performance across the board.

_________________
"The West won the world not by the superiority of its ideas or values or religion […] but rather by its superiority in applying organized violence. Westerners often forget this fact; non-Westerners never do."

― Samuel P. Huntington, The Clash of Civilizations and the Remaking of World Order

franco

Colonel





Posts

: 1763


Points

: 1803


Join date

: 2010-08-18

According to this article the Steppe Air Base will reopen December 1st with the transfer in of the 266th Attack Regiment which has been at Domna while the Steppe Air Base was completely rebuilt;

http://bmpd.livejournal.com/2282281.html